The arrival of indentured laborers from India during the colonial period has led to a significant presence of Hinduism in Fiji. The British colonial authorities brought Indian indentured labourers, including a large number of Hindus. They worked on sugarcane plantations in Fiji from the mid-19th century to the early 20th century.
Over time, the Indo-Fijian community, which includes Hindus, has grown and integrated into Fijian society as an integral part. Hindus constitute a significant portion of the Indo-Fijian population. They have actively contributed to Fiji's cultural, religious, and social fabric.
The Hindu community in Fiji has faced challenges and experienced periods of social and political tensions throughout its history.
Persecution Of Hindus
The Hindu community in Fiji is currently in the spotlight due to reports of persecution. The focus on Aiyaz Sayed-Khaiyum, the Fijian Minister for Economy, Civil Service, and Communications. The Hindu population that constitutes approximately 27.9% of the total population. Unfortunately, this minority community is experiencing a rise in incidents of unfair treatment and racial prejudice.
Aiyaz Sayed-Khaiyum holds a crucial position as one of the key Ministers in Prime Minister Frank Bainimarama's Cabinet.
He is being accused of maintaining close connections with Pakistan's intelligence agency, ISI. He is allegedly contributing to the ongoing persecution of Hindus in Fiji.
Disproportionate Representation
The allegations revolve around Aiyaz Sayed-Khaiyum's involvement in the hiring of NADRA,  for conducting the 2018 elections in Fiji. NADRA is the national database registration authority of Pakistan.
Accusations have been made against Aiyaz Sayed-Khaiyum for disregarding rules and appointing individuals of Pakistani origin, particularly Muslims, to key positions of power. Aiyaz Sayed-Khaiyum apparently supervised the appointments of Muslims to crucial positions in various institutions. It is worth noting that these appointments of Muslims, who account for only 6% of the population, have been disproportionate to their population size.
Ousting Of Hindus
Aiyaz Sayed-Khaiyum's actions involve sacking Hindus from key positions and developing closer ties with Pakistan. They are actively paving the way for the Islamisation of Fiji, a nation primarily comprised of Christians.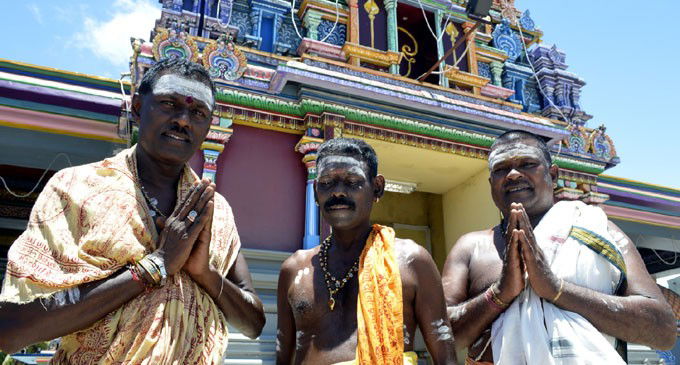 Critics accuse his brother, Riyaz Sayed-Khaiyum, who holds the position of CEO at Fiji Broadcasting Corporation, of deliberately severing the Indic roots of Hindu Fijians. Specifically, Riyaz actively implemented a change on Radio Mirchi by altering the medium of instruction from pure Hindi to a modified version known as 'Fiji Hindi'.
Aside from the looming threat of Islamization, the Hindu community in Fiji faces additional challenges arising from the dominance of the Methodist Church of Fiji. This religious institution actively aims to establish the island nation as a 'Christian State'.
Conclusion
Facing persecution from all ends has become second nature to Hindus. Time and again the community faces persecution and this cannot be blatantly ignored anymore!