Let's take a closer look at the Islamic mindset, one that can peacefully destroy a beautiful and stable land with its filthy and atrocious way of life and thinking. Throughout history, Muslims have brutalized and committed atrocities everywhere they have been, and their actions will ruin a place in its entirety wherever they go. After the Arab conquests, Afghanistan, Pakistan, and Bangladesh transformed into regressive, weak, radicalized, poor, and helpless nations.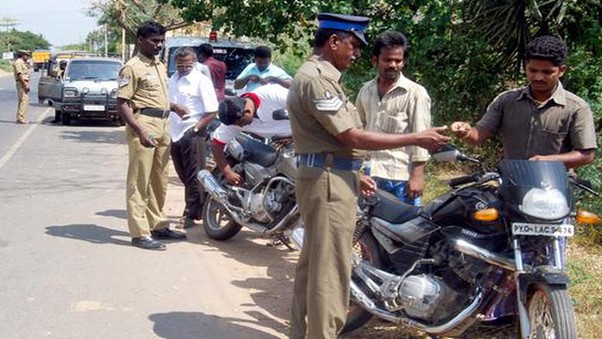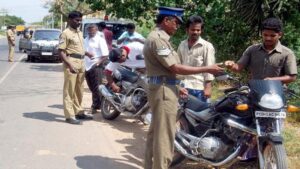 Islamic Beliefs And Their Dangerous Repercussions- Illegal Migration To India
As a result of their religious beliefs, these fanatic Islamists have made their own countries a living hell, causing poor working conditions and substandard quality of life. Due to their desire to destroy other lands, Islamic refugees are fleeing to western nations and wreaking havoc there. In recent decades, India has also been a victim of continuous illegal immigration from Bangladesh. A rapid influx of Bangladeshi and Rohingya Muslims into India is aimed at distorting the demographics of the country and imposing their brutal Islamic religion on Indians, particularly Hindus. If Islam is such a beautiful religion, then why do Muslims flee their own countries?
Recently, Tamil Nadu police seized a few illegal Bangladeshi migrants who had obtained fake Indian passports through illegal means.
They tried to pass off as natives of West Bengal. A few were planning to escape abroad, while others were involved in criminal activities. No surprises there!!
Tamil Nadu police issued a security alert emphasizing the fact that these illegal Bangladeshi migrants entered Bharat and possessed Aadhar cards and Indian passports. Sadly, this illustrates how easily our systems can be breached and sensitive documents can be compromised. Tamil Nadu has a large population of these illegal immigrants, especially in Tirupur, Coimbatore, Erode, Chengalpet, Kanchipuram, Tiruvallur, and Chennai. Due to their possession of these documents, they were able to find employment in local factories. It is also feared that they might be availing of the benefits of government schemes and subsidies and are simultaneously involved in anti-national activities like drug peddling, circulating fake currency, et al. These people pose a threat to India's internal security and can cause severe damage to India's interests.
In a report by The Hindu, a senior official has instructed police commissioners and superintendents to maintain vigilance against nefarious elements. He quoted "A majority of illegal immigrants are in the 20-35 age group and vulnerable to brainwashing by extremist elements. It is possible that they could be recruited by terrorist organizations to execute their evil designs". Due to the vicious and radicalized ideology they propagate, these migrants pose a moving threat to the Hindu community.
Conclusion
The infiltration of these illegal immigrants is a vicious plot to further divide people by spreading radical Islam. These infiltrators pose a threat to India's sovereignty and security and can harm its citizens' interests. The world is still grappling with Islamic radicalization, which is a brutal reality that shouldn't be ignored. India has always been plagued by havoc and criminal activities caused by Bangladeshi immigrants. There has never been a positive force associated with Islam throughout history. Such illegal immigrants cause more pressure on the already limited resources of India and tend to demand more. It's at first that such illegal immigrants should be deported out of the country at the earliest. Lest these vicious religious fanatics succeed in their dirty game plan of vitiating Bharat's atmosphere.
---
Reference: