The incident of brutal attacks on the Hindu family in Gurugram by a Muslim mob is a horrific recollection of Bengal violence. With such kind of harassment turning into mob violence on a particular family is a pattern of Jihadi crime. At this moment Bajrang Dal came forward to help and protect the family. While they also got severely injured.
What is the Issue?
This particular incident concerns Mohalla Babarshah of Pataudi. Rakesh and his family are residents of this area; they are members of the Dalit group. Rakesh has made the accusation that members of the Muslim community who reside in the same area have been harassing him and his family for a significant amount of time. The victim asserts that the display of potentially lethal weapons causes them to feel afraid. It is said that because of this dread, Rakesh and his family had stayed inside the house for the past week rather than going anywhere. Rakesh asserts that he is in possession of tapes that show the suspects displaying guns and making threats toward the victims.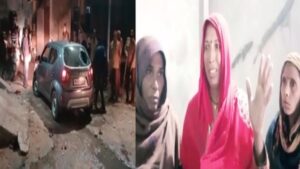 Bajrang Dal came to Rescue
When the workers of Bajrang Dal approached the family to discuss the ways of protection the violence began.
The attack began at 9. It is reported that a group of about 250 people attacked and hurt Rakesh's family. The attack also went after Bajrang Dal members who were at Rakesh's house at the time.
Stones are also being held by people in the crowd, along with weapons. The attackers went through Rakesh's house and took everything.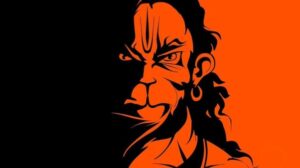 Several rounds of bullets were also said to have been fired during this time, which hurt one person. The person who was shot in the stomach is being cared for in a private hospital. It is said that the mob was behind the shooting.
बजरंग दल के महाबली स्वयंसेवकों का हार्दिक अभिनंदन.@Kapil_Tyagi_VHP @TeamNewsHour @itsDivasChoice @irubalpadaliya@AshishT10394253 @Vishnu_Jain1 @Pushpendraamu

हथियार लहराती मुस्लिम भीड़ और दलित परिवार के बीच खड़ा हो गया 'बजरंग दल'… https://t.co/23NZujkaV8 via @OpIndia_in

— Amit Bhatia I अमित भाटिया (@ameet1012) February 7, 2023
Conclusion
The Hindu community desperately needs a strong Bajrang Dal and Hindu organizations to come to their aid. Jihadist mobs' increasing propensity to commit acts of violence and plot attacks against Hindus is a worrying sign that calls for a concerted effort to protect the subdued Hindus. We can no longer assume that Hindus in this city or country are completely secure in their mutual trust and safety. It's not unheard of for Hindus to relive the events of Kairana and Muzzafarnagar. Without knowledge and preparation, it can happen anywhere in the country.
---
References-