They ask you 'O Prophet' regarding the spoils of war. Say, "Their distribution is decided by Allah and His Messenger. So be mindful of Allah, settle your affairs, and obey Allah and His Messenger if you are 'true' believers."- 8:1
Throughout the world, the Islamic agenda of spreading its vicious tentacles is well known. Nevertheless, people prefer to ignore its fanaticism and growing dominance, this helps Islamists spread hate easily. Islamists with perverted agendas take advantage of this ignorance and nobody can blame them for it. People and authorities in that area should be blamed if they turn a blind eye or behave meekly.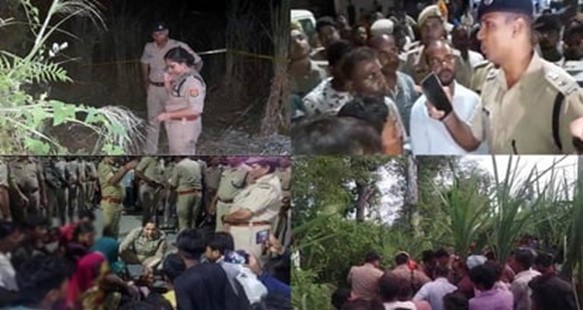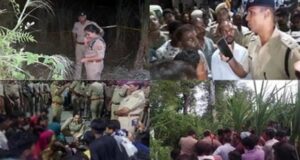 We have recently seen two different cases indicating the propagation of the same ideology. In Lucknow, there is an investigation into NADWA's links with terror. Whereas in Lakhimpur Kheri, there is an investigation into religious extremism/Love Jihad.
Madarsa's And Nadwa Probe
Thousands of Muslims from around the world come to Lucknow to learn about Islam at Darul Uloom Nadwatul Ulama. Nadwa is a hub of Muslims from around the world, one established to promote the Sunni or Wahabi mentality. Noted academician Madhu Kishwar had recently discussed the nefarious ties between the organization and terrorist groups. It is believed that the organization has connections with Al-Qaeda, ISIS, and other jihadi terror groups based in Pakistan. Following her open letter to CM Yogi, strict actions have been taken against many Madarsas, including Nadwa.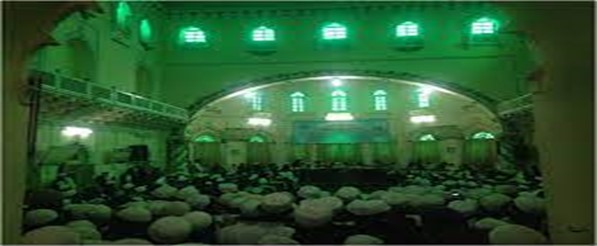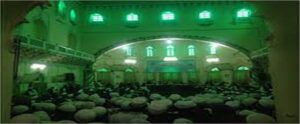 She wrote, "We are bringing into the public domain some alarming facts about the intimate links of Darul Uloom, Deoband and Darul Uloom Nadwatul Ulama, Lucknow with the most lethal global terrorist organizations, in addition to their leading role in mentoring the openly genocidal tanzeem called Taliban. This brief note builds a strong case for a thorough investigation into the functioning and role of Deoband and Nadwa in promoting jihadi terror within India as well as globally. And if the charges we are levelling are proven correct, then Darul Uloom, Deoband, and Darul Uloom Nadwatul Ulama, Lucknow deserve to be shut down and the publications as well as the literature produced by these sinister organizations ought to be banned," she further added that "Darul Uloom Deoband (is the) The Indian Ideological Source of the Taliban. The Taliban learned their interpretation of Islam while studying at Deobandi seminaries in Pakistan. Mullah Omar, for example, the leader of the Taliban, attended the Deobandi Darul Uloom Haqqania madrasa in Akora Khattak, in Peshawar, Pakistan.  So many Taliban leaders were educated at this same school that its head cleric, Maulana Sami ul-Haq, has been called the father of the Taliban".
As well as this, Nadwa and other organizations engage in anti-national activities. Due to the recent crackdown on Madarsas, this organization run by AIMPLB has come under the spotlight as well. Playing the secular card again, this crackdown has elicited a negative reaction from the Islamists, as was expected. Attempts by Islamists to paint everything in the colors of false secularism have severely damaged our Hindu society. It is indeed necessary to crack down on Jihadi activities in order to track and understand their impact.
Lakhimpur Kheri Rape Case – Quranic Relation
Another Islamic agenda culminated in the brutal rape, and murder of two Dalit girls in Lakhimpur Kheri. It's not just happening in India, but around the world, because Islam allows Kafir women to be treated like sex slaves. In Islam, which treats women only as sex slaves, rape is justified. Islam accords the most inhumane and insufferable treatment to Kafir women and children. A spurt in love and grooming-jihad cases points to the same phenomenon.
Rape of Kafir women prescribed in Quran:
"O Prophet! Lo! We have made lawful to you your wives to whom you have paid their dowries, and those whom your right hand possesses of those whom Allah hath given you as spoils of war" 33.50

~Muslim men can take captives of the right hand https://t.co/WelI3KNAcp

— Aabhas Maldahiyar ?? (@Aabhas24) December 4, 2019
Qur'an propagates that Kafir women can be lawfully taken for sexual use (cf. its allowance for a man to take "captives of the right hand," 4:3, 4:24, 23:1-6, 33:50, 70:30). The Qur'an says: "O Prophet, tell your wives and your daughters and the women of the believers to bring down over themselves of their outer garments. That is more suitable that they will be known and not be abused. And ever is Allah Forgiving and Merciful." (33:59) 
23:6 except with their wives or those ˹bondwomen˺ in their possession,1 for then they are free from blame
In Pakistan, another Christian woman recounted that her rapist was also religious: "He threw me on the bed and started to rape me. He demanded I marry him and convert to Islam. I refused. I am not willing to deny Jesus and he said that if I would not agree he would kill me."
An unfortunate incident occurred recently when Muslim men lured and trapped two Dalit girls from Lakhimpur Kheri. The women who were victims of love jihad were raped, murdered, and hanged from a tree.
"The girls were lured to a farm and raped by Sohail and Junaid. After the girls wanted the accused to marry them, Sohail, Hafizul, and Junaid strangulated and killed them. They then called Karimuddin and Arif and hanged the girls to eliminate any proof," SP Sanjeev Suman said.
The innocent and unassuming young girls became victims of the sick and perverted mentality of these Muslim men. A woman in Islam is treated as an object to satisfy a man's sexual needs, not as an individual with physical rights. Women are subjected to all kinds of injustice under the guise of mandated rules from religious beliefs. Two girls had to lose their lives in a tragic incident. Although eventually these brutes will be punished in the future, it won't ease the pain of their family members.
Conclusion
At first glance, the two cases might seem unrelated, but in reality, they are connected. These incidents have become a common occurrence and are brought to light due to the teachings propagated by the Madarsas. Existing dangerous and nefarious Jihadi links must be exposed to bring this sham drama of secularism to light. Furthermore, authorities and people need to remain vigilant before it gets too late.
---
References: