No one is in doubt now that George Soros is a dangerous and vile individual. He has cleverly and single-handedly wreaked havoc on the entire world, which is both mind-boggling and disturbing. He has been in the news for his well-stated intentions of disrupting Modi's comeback in 2024. Soros treats the entire world as his own property, one in which his beliefs and practices should be followed. If not, then he will change it abruptly. He has always placed money above all else and for him, money means everything, regardless of how low he stoops.
Actions Of Soros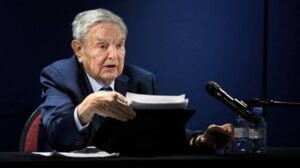 As a result of his notoriety, George Soros has created nuisances around the world. As part of his devious agenda, he believes in disrupting nations that don't let him run his business the way he wants. India is his latest target. As a Hindu majority nation, India was always an eyesore for him, but after the 2014 elections brought Modi to power, Soros felt personally defeated. Modi and Soros have radically different ideologies and intentions; the latter wants to dislodge Modi and hurt Hindu interests.
With regard to India, the severity of the case has been further exacerbated by Soros' active involvement in various anti-national activities. He has not only invested billions of dollars, but he has also established an extensive network of agents across the world to put his plans into action.
Soros has invested aggressively in various NGOs and social charities, all a façade to mask his dirty deeds. The NGOs he funds in India participate in conversion activities, protect minorities' rights, work against Hindus, dislodge the current government, and disrupt business environments. In all, Soros is like an octopus with many tentacles. Soros has many ties to Indians, especially those who have no love for the country.
Soros's Involvement With Anti-Hindus
In spite of the humongous list, let's understand a few major characters who are deliberately destroying India's fabric. Sunita Vishwanath is a hate-spewing Hindu-hating person, one who is the undisputed queen of hypocrisy. Sunita is the co-founder of Hindus for Human Rights and Women for Afghan Women. These organizations are connected to the Ford Foundation, Open Society Institute, and the infamous Dismantling Global Hindutva platform.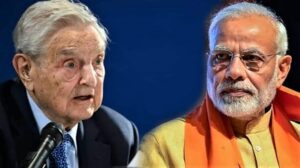 Sunita Vishwanath formed Women for Afghan Women in 2001, and she got the Feminist Majority Foundation's World Women's Rights Award for her efforts.
Viswanath co-founded Sadhana in 2011, with the goal of creating a progressive Hindu organisation connected with social justice commitments to anti-casteism and anti-racism. A idea that smacks of anti-Hindu sentiment.
Hindus for Human Rights was created in 2019 and is also a US-based advocacy organisation that supports pluralism and human rights in 'South Asia' and 'North America'. The group's advisory board members include Rajmohan Gandhi, T.M. Krishna, Martin Macwan, Faisal Khan, Linda Hess, Swara Bhaskar, and Khalid Anis Ansari. One does not need to read between the lines to comprehend the locus-standi of such organisations and their purposes.
This organisation demonstrated against PM Modi during his Howdy Modi rally in the United States in 2019, as well as against the Citizenship Amendment Act. This organisation was prominent in advocating for anti-nationals like as Umar Khalid, Anand Teltumbde, Sudha Bharadwaj, and Stan Swamy.
Bhajan Singh Bhinder is another character who operates from foreign soil in opposition to Indian interests. As a propagandist and supporter of Dismantling The Global Hindutva, he continues to speak out against Hindus. Bhinder continues to demonize the RSS as a paramilitary force and wants to ban Hindu practices in the USA. The role he played in dividing Sikhs and Hindus cannot and should not be overlooked. As part of his campaign to portray a false image of Hindu supremacy around the world, he has been actively spreading misinformation against Hindus. In their efforts to demonize Hindus and their Dharma, he and Pieter Friedrich work hand-in-glove. Pieter is a Christian missionary whose main work is to convert Hindus to Christianity in India.
Bhajan Singh Bhinder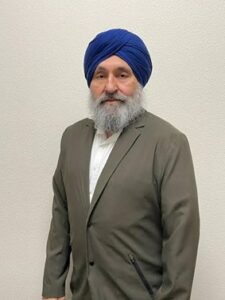 He was on the Indian government's terror watchlist from 1999 until 2011. Bhinder was used by Pakistan's ISI under the guise of Iqbal Choudhary to incite trouble on Indian territory. During the mid-1980s through the 1990s, there are multiple allusions to Bhinder's involvement in promoting the Khalistani extremist insurgency in Punjab. Numerous Khalistani militants identified him as the point of contact between Khalistani terrorists and Pakistan's ISI, which was training and supplying them.
Bhinder was also part in Lal Singh's failed terrorist operation, but authorities had discovered this combined effort by ISI and Khalistan. HE WAS IMPORTANT IN SPREADING THE SOCIAL MEDIA NETWORK TO EMPOWER EXTREMIST ACTIVITIES IN INDIA.
Pieter Friedrich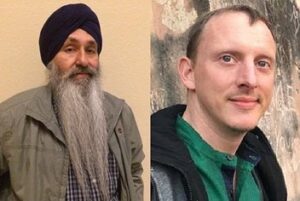 Bhinder was behind employing and funding Pieter Friedrich who was earlier a Christian Missionary activist. Keeping a track of his background Pieter was picked up by Bhinder in staging Pieter as a voice against 'Saffron fascism' and BJP-RSS, in the USA. He initially joined Sikh Information Centre (SIC) as the founding director. Since 2006 he was under the radar of Indian intelligence agencies. Pieter Fredrich took up a journey as a Christian missionary activist to India where he spoke about minority rights. In 2007, Pieter was just 22 when Bhinder became his biggest supporter to encourage and fund him.
Ajit Sahi
A Liberal reporting a matter has always been aligned with the agenda of maligning the Hindus. However, Ajit Sahi goes a step further and compared the 2017 Muslim rioters in Bengal to the protestors for Nirbhaya. The sheer audacity to equate the miscreants burning down the country with the people demanding justice for the brutal gangrape is outrageous. But that is Ajit Sahi for you. A journalist whose career soared even higher after such reporting. He is in fact an integral part of the First Post.
Apart from that he is also a part of Indian American Muslim Council (IAMC) and was very appreciative of the Taliban's Islamist regime. In the United States, Muslim political advocacy groups have the same anti-India agenda, employing both legal and criminal means to influence American legislators' positions on Kashmir. Since 2003, IAMC has been an important element of this lobbying network, giving congressional briefings and advocating for the passage of anti-India resolutions in local governments.
Yet, from its inception, IAMC has worked with some of the Taliban's most ardent supporters in the United States. These ties persisted until the Taliban retook control last month, heralding the country's return to harsh Sharia law enforcement.
IAMC is firmly embedded in Indian politics, producing positive news releases on its behalf and inviting leaders of the country's most important Islamic movement, Jamaat-e-Islami Hind (JIH), at IAMC activities. Considering that the JIH's stated purpose is "the rebuilding of society and the establishment of state" in line with Islamic principles, it's hardly surprise that its officials cheered the withdrawal of US soldiers from Afghanistan.
While the IAMC professes to be "dedicated to maintaining India's pluralist and inclusive culture," it appears that mere assurances from a neighbouring Muslim-majority country and its dictatorial authorities will suffice. Such blatant hypocrisy is certainly widespread among Islamists, who accept injustices perpetrated by Islamic regimes while demanding punishment for allegedly minor discrimination in non-Muslim democracies.
While discussing religious freedom in India with the Islamic group, it would be well to keep the IAMC's supportive views of the Taliban in mind. An organisation that tolerates the subjection of women and the imposition of draconian criminal penalties under Islamic law is not a champion for religious freedom; rather, the IAMC facilitates the very persecution it purports to condemn.
Destroying Bharat
Variety and pluralism are lovely. Diversity and pluralism are in Indians' Genes. We were born and nurtured in a nation with a diverse range of languages, cuisines, and philosophies/religions. The degree of ease an ordinary Indian has with variety, even intellectual difference, is something the rest of the world should learn a lot from.
But, some assumptions underpin this embrace of our variety. It can only function if all of these disparate groups share certain fundamental beliefs. While these groups go about their lives, despite their differences, they agree on a set of shared ideals.
In every healthy and civilised community, the state must have the monopoly on violence. This is unavoidable. But is this true in India? Is India's left ecosystem truly convinced of this? What should India's intellectuals say when JNU students scream "bandook ki nok pe lenge azadi"?
We have reached to point in India where violence by Naxals has been justified and re-contextualised by "intellectuals" and "experts" on Twitter like Suchitra Vijayan where they state "Naxal movements have utilised violence – this is evident. Yet what is frequently overlooked in the study is that "violence of the strong cannot be equated with violence of the powerless."
Interestingly, Suchitra Vijayan falls under the payroll of Soros and speaks on the topic of Kashmir (another one of Soros' fundings) like nobody's business. Anywhere you take a gander, you will find George Soros and his figureheads standing up and working away against the interests of the Hindus and the country at large. We are being made aware of this treacherous net and it's time we wake up and see thing for what they really are – a web of anti nationalism spun by Soros.
---
References: