RSS's Mohan Bhagwat has started harping the tune of secularism, as a means to appease Muslims and asking Hindus to compromise on their identity. This is a sad reflection on an organization, which was initiated to actively protect and defend Hindu rights solely.
The RSS and Hindu leaders have actively taken up to show their newfound love for secularism. It's not surprising, then, that prominent Hindu organizations and leaders who use Hinduism to get into power then, turn their backs on Hindus once in power. Since the Mughals invaded India, Hindu interests have always been at risk. It is unfortunate that the situation for Hindus has not changed since Independence. Nonetheless, nothing less than a harming of Hindu interests was to be expected from Congress. However, what happens when it is done by someone who promises to protect Hindu interests?
Newfound Love for Secularism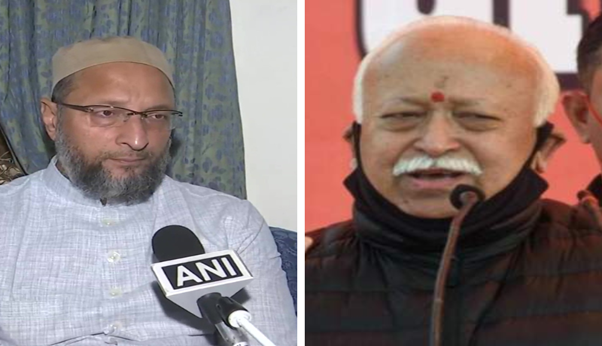 BJP and RSS have lost their essence of existence, one which was built on Hindus' trust to safeguard their interests. The RSS was founded by K.B. Hedgewar as a means of promoting Hindu unity and strength against Islamic fanatics. Hedgewar was a visionary who didn't compromise on Hindu identity. Unfortunately, it's a sad reflection of the BJP's failed credentials that are posing a threat to Hindus' lives.
It has been an ongoing assault on Hindus in varying forms – ideological, physical, psychological, financial, and mental. Hindus had reposed their faith in RSS. What a travesty! Hindus are always being put down by these Hindu organizations to keep the facade of secularism alive. Recently, RSS chief Mohan Bhagwat shared his pearls of wisdom with the world. Regarding the ongoing dispute at Gyanvapi, he said that Hindus are seeking to recover temples that were desecrated by Muslims.
"It's simply a matter of faith. Hindus are not opposed to Muslims. Issues have only been raised over places in which Hindus have special devotion". He further added that "Hindus have no animosity for Muslims. At the period, the ancestors of today's Muslims were also Hindus. The desecration was done to crush their morale and spirit and rob them of their independence for all time, thus Hindus believe it should be restored."
Forgotten Past
The real secular farce begins when says: "Islam came from the outside, but the Muslims who have accepted Islam are not outsiders and they must understand this. We don't mind if their prayer comes from outside (this country) and they want to continue with it," he stated, adding, "We are not opposed to any kind of religion or worship." Gaining the appreciation and love of pseudo-seculars and anti-nationals are some of the perks of secularism. He proclaimed RSS would not be in favor of any future agitation or any kind of movement aimed at reclaiming temples. "On November 6, we took part in the Ram Janmabhoomi Andolan because circumstances were such. Although it was against our nature, we agreed to participate for historical reasons and to accommodate the existing crisis. We also accomplished what people want. But, now, we don't want to call for anymore agitation."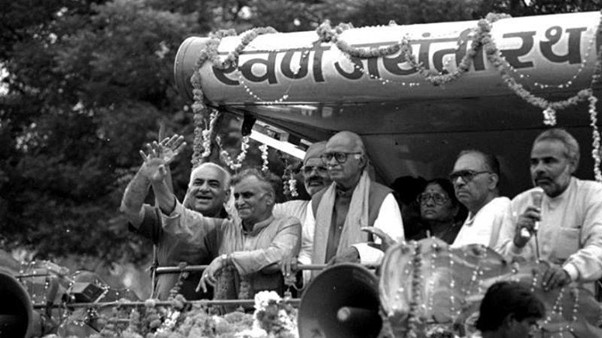 The apologetic tone he uses seems demeaning and insensitive to all the Kar-sewaks who died in the Andolan. It did seem that RSS was never in favor of participating in the Andolan, as it was against its nature.
This statement is anything but true. Shri Hedgewar's aim was to create a frontline Hindu organization, one to create and preserve Hindu Asmita. One shouldn't forget that the Ram Janabhoomi Andolan propelled the RSS and BJP to the forefront of national politics.
Hindus Can't and Shouldn't Compromise Further
In an attempt to maintain the secular image, he further added, "We shouldn't bring out a new matter daily. Why should we escalate the dispute? We have devotion towards Gyanvapi and we are doing something as per that, it is alright. But why look for a Shivling in every masjid?" This is nothing more than an attempt to stop Hindus from rightfully claiming what is rightfully theirs. Hindus have always been made the scapegoat. Now that they are raising their voices, the angle of communal peace comes into play. It is only fair that Hindus fight for what is rightfully theirs. Why should their beliefs be crushed just to satisfy the secular motives of a few? Why should this road of secularism only be open to Hindus? Why can't Muslims return the land they know was taken by force and truly belongs to Hindus? Why is it considered acceptable to remain silent even when the Muslims are on the wrong foot? Despite their rising violence, fanaticism, intolerance, and hatred, why are Muslims still treated like babies?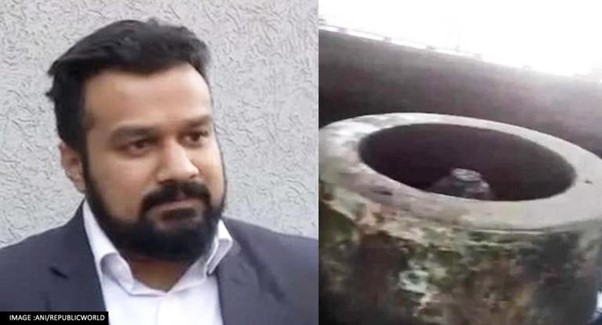 "If there are issues in mind, it rises. It is not against anyone. It should not be considered like that. Muslims should not consider it like that and Hindus too should not do that either. There is something like that, find out a path through mutual agreement," Bhagwat said.
History has shown that Muslims never tread the path of mutual agreement. There is no middle ground for them, that's the unassailable truth. The Deoband cleric Mufti Asad Qasmi hailed Bhagwat's statement to vindicate the latter's stance. Bhagwat's remarks trivialize the Hindu sentiments and undermine the unwavering efforts of those seeking Hindu justice. Hindus are not to be taken for granted or fooled for very long, which is a reminder for everyone. They can't be treated as merely a vote bank, and their voices can't be silenced forever. Hindus are rising and they'll fight for justice despite those 'Hindu parties' who are working toward becoming new-generation secularists. Those temples will be reclaimed everywhere and anywhere Hindu deities will be unearthed, such as Gyanvapi, Ayodhya, and KVT. For all politicians, who are fooling Hindus by using them as a vote bank and trying hard to appease Muslims;
'One in the hand is worth two in the bush.'
---
References