Anurag Kashyap has released a film vilifying the parents of Hindu girls who elope with Muslim men at a time when the country is still reeling from the murder case of Shraddha Walkar at the hands of her boyfriend Aaftab Ameen Poonawalla and rallies are being held across Maharashtra against 'love jihad.' Bollywood's propaganda machine is unstoppable and they have this daring to make a completely ridiculous spoof of a serious issue like love jihad.
'Almost Pyaar with DJ Mohabbat' is the latest movie written and directed by Anurag Kashyap. Anurag Kashyap is better known for his Hinduphobic and anti-Bharat rhetoric.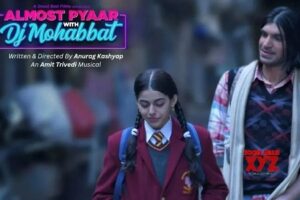 What the movie is about?
Amrita Suri is the daughter of a wealthy man and lives in the Himachal Pradesh hill resort of Dalhousie. She's a free spirit who uses the Tong Tong social media app, where she goes by the screen name "Saloni Ammi" (a play on Tik Tok). By hiding her face with a burqa, Saloni Ammi dances to Bollywood hits like "Mohabbat se chalti hai duniya" and portrays herself as a fangirl of a DJ and podcaster also named DJ Mohabbat.
Since Amrita's family has forbidden her from owning a cellphone, she enlists the aid of a local lad named Yakub, who acts as her go-between in recording and uploading the films. Yakub is innocent and upbeat like a child, yet he can't hold a candle to Amrita's wealthy relatives. It's fair to say that Yakub and Amrita are friendly with one another.
One day she elopes with Yakub to attend a music concert by DJ Mohabbat outside Dalhousie. Being unaware of the consequences of this event, while the police is trying to track them on a complaint by the girl's family. While the girl returns home after looking at her crying father. Yakub decides not to come back because of anti-Muslim rhetoric running in media. However, he is caught and shot dead by Amrita's brother without any explanation being sought.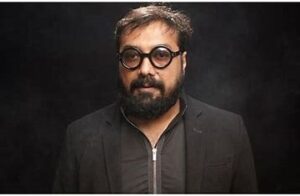 Is love Jihad a farce for Bollywood?
Hindu-Muslim love story is nothing new in Bollywood. But continuous portrayal of all Hindus hate Muslims and how Muslims are always the saviour is unacceptable.
Hindu woman shown dreaming of going back to Mughal era so she can be in harem of a Muslim prince

Plot explicitly mentioned on film Bombay Rose's Wikipedia page

Urduwood is selling this dream to your daughters while you fund its cross-border handlers https://t.co/c6HDp2cYmi

— Gems of Bollywood बॉलीवुड के रत्न (@GemsOfBollywood) February 8, 2023
The next level of propaganda which we had already seen in the movies like Kedarnath and Toofan. The movie had shown a struggling Muslim boy while a 'kattar' Hindu family of the girl. This kind of portrayal by the Yash Raj Films and Karan Johar's productions is a routine treatment of social conditions.
Antagonist parents of a Hindu family are heartless and do not have emotions. While, the movies like 'Laxmi' of Akshay Kumar, deliberately use this characterisation to show their affinity to certain groups.
Conclusion
Rather than focusing on real-world problems, Bollywood is preoccupied with fictional ones that have nothing to do with reality. This propaganda film distracts from the real threat to Bharat's civilization. This hold of left-liberal and breaking India forces over the film industry is a menace and this will be taken down with the effort of the Hindus themselves. 'Boycott Bollywood' is the best way to purify this narrative game, and part of this civilizational war.
---
Reference