A local court in Ahmedabad, Gujarat, has decided not to hear a case brought by three Hindu girls. The girls wanted to inherit their late mother's retirement benefits after she passed away. The court ruled that because their mother had become a Muslim, the girls no longer qualify for any of the benefits to which they were previously entitled.
What is the Issue?
According to reports, Ranjan Tripathi's husband, who worked for BSNL, died in 1979. They had two daughters and Ranjan was already pregnant then. Because BSNL felt sorry for her, they gave her a job as a clerk. She didn't stay with her family for long, though, and her husband's family took care of her three daughters.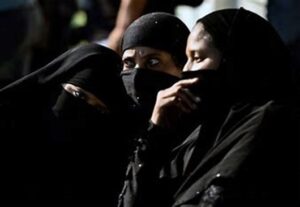 Ranjan moved in with a Muslim man after she left her family. In 1990, her three daughters sued her for child support, saying that she had left them. They won that case.
Ranjan Tripathi had converted to Islam and took the name, Rehana Malek. She had a son with this new marriage.
Hindu daughters not eligible for inheritance if mother converted to Islam: Ahmedabad court denies daughters' claim on converted mother's property https://t.co/9X69bLmEOi

— OpIndia.com (@OpIndia_com) February 5, 2023
Hindu daughters' rights denied
After Rehana (Ranjan) passed away, the three girls again filed a case claiming their right over her provident funds, insurance, gratuity and other service benefits. Because the deceased mother's three daughters were Hindu girls, the court ruled that they were not entitled to any benefit under Islamic law and proclaimed the Muslim son of the woman to be her lawful heir. The court refused any benefit to the three daughters.
Conclusion
This is not just a matter of law and legal fights, more to that, it is a grave social issue. This needs to be brought to the notice of the girls and their families who are finding ways to an inter-faith, ganga-jamuni marriage. While Hindu women find a residence or a shelter under their Muslim husbands, the children born to their Hindu husband would never get that stability, unless; they convert to Islam. So this creeping sliding in of Sharia Islamic law into India's jurisprudence is an alarming situation. The Hindu legal experts and social thinkers must find a solution to this.
---
References-