Rajya Sabha has once again accepted the Central government's request for more time to draft CAA laws. A seventh consecutive extension has been granted to the Ministry of Home Affairs. In order to implement the act properly, the MHA said more time was needed to draft the rules.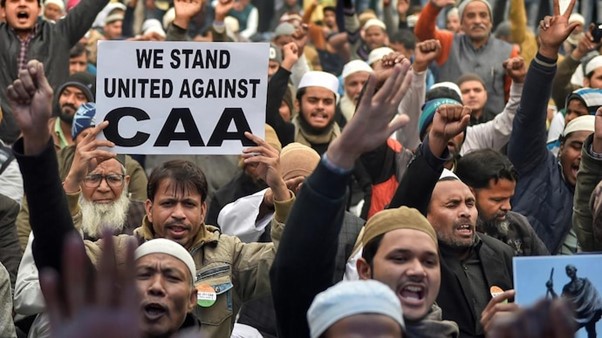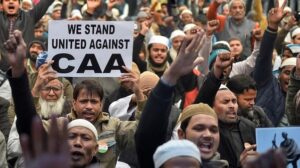 Importance Of CAA
Citizenship Amendment Act (CAA) implementation was announced with great fanfare in 2019. In 2019, the Act was passed, granted presidential assent the very next day, and notified by the MHA. A bill was passed to support migrants from non-Muslim communities, including Hindus, Sikhs, Buddhists, Jains, Parsis, and Christians from Bangladesh, Pakistan, and Afghanistan.
This is a very unfortunate situation! A government that openly proclaimed itself to be sympathetic to Hindu rights has now begun to shift its stance.
Hindu migrants from neighboring Islamic countries such as Pakistan, Afghanistan, and Bangladesh would have benefited from the CAA laws.
The incidents of blatant disregard, atrocities, and brutalities committed on Hindus in these nations aren't unheard of.
The way Hindus are forced to convert and killed in these countries is appalling and a disgrace to mankind. Hindus have always been an easy target of the Islamic community and they have only India to call their own. Unfortunately, the government is wavering in its commitment to apply the CAA rule, which is imperative to the rights of Hindus. This indecisive action of the government has put the lives of thousands of Hindus in peril, who are living at the mercy of the government here. This lack of protection for Hindu minorities is a failure of human rights and an abuse of power from governments. It is vital that the government takes a firm stance to protect the Hindu community and apply the CAA rule in order to uphold the human rights of all citizens.
CAA's Importance For Hindus
Whenever Muslims or Christians are attacked anywhere in the world, their administration defends their rights; unfortunately, the same does not happen for Hindus. Hindus are constantly targeted and their non-defense reflects poorly on the government, as well as its dilly-dallying on CAA legislation.
There has been no substantial progress on CAA legislation since the COVID-19 pandemic delayed it. It appears that this delay tactic is being used as a ploy until the 2024 Lok Sabha elections. The lives and existence of thousands of Hindus will be at stake if this is true, especially in these uncertain times. It is undeniable that the CAA rules must be implemented as soon as possible, and this prolonged delay will cause irreparable damage.
---
References: