After the second round of PFI raids, a long drawn decision was taken and the PFI is now banned. In the series of events, from almost two years; voices against Jihadi elements were heightening. Islamic agenda is fulfilled through many outfits. Like PFI, SDPI and Campus front of India. They have infiltrated every sector of systems. And therefore it was must to stop them. To curb the menace GOI has taken the most demanded action.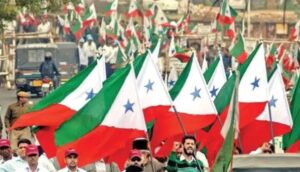 Operation in Full Swing
Currently, in the eight states raids were conducted. Gujarat, Karnataka, Delhi, Maharashtra, Assam, Uttar Pradesh and Madhya Pradesh. Delhi police's special cell is also included in this. In this multi- agency drive against in-home terror, there is a hope of positive results. Government's attitude towards terrorism in the recent past has not been very welcoming. While you going in mazaars, promoting an uncalled for unity. How would one expect a rational judgement? Because terror is a psychological warfare more than a physical action.
Assam's Chief Minister Himanta Biswa Sarma had also proactively been urging the center to ban the outfit for creating terror ecosystem. The ecosystem which has deep relationship with the 'religious' outposts and forts.
Almost 30 people have been detained in the Nizamuddin and Shaheen Bagh area of Delhi.
During the first round of action, many important information came out of the interrogation. On the basis of intelligence reports these actions are taken very meticulously.
Assam aggressively pushes its operations against PFI leaders in the state.

In its second-raid, 25-PFI linked individuals have been picked up by the police.

— aboyob bhuyan (@aboyobbhuyan) September 27, 2022
PFI And Al Taqqiya
PFI And Al Taqqiya
Currently, by the continuous awareness created by the Dharmic leaders, brought many aspects to limelight. After the times of SIMI got banned, the laxity of agencies was visible. And again the rise of PFI has brought the same question. Why this terror? Kerala has become the epicenter of PFI terror. And the state is ruled by the communists. Linking youths with the ISIS was the easiest here. Intelligence agencies had been continuously tracking down people joining the terror outfits. There are many detailed reports which prove the PFI's agenda. Though the ruckus created by protests and so called democratic voices is a sham. Al- Taqqiya when in blood, what more one can expect?
To know more about different sects and the idea of Hypocrisy of Islam, watch the videos on Jaipur Dialogues.
However, rejoicing Hindus must also understand that until the government of India accepts the real idea of Jihad as the leading menace, any of these actions won't be of desired results.  The other outfits of PFI like Campus Front of India and SDPI need to be looked into. Detaining of 247 members can be a matter of pan-India awareness of the black deeds. And remaining vigilant of the cover-up gangs of Jihadi outfits is also important.
---
References-