Hindus have persistently been persecuted and there has been no hearing for them. Even in today's Kashmir, when the article 370 has been scraped, Hindus are living under terror. When on the night of 1st January 2023, two armed men shot AK series rifle shots, four people got killed and seven are severely injured, in Jammu's Rajouri. Kashmir files are still in the making but the authorities are indulging in the secular games again.
What Is the Issue?
On Sunday, in Rajouri's (Jammu) Dhangri village, two armed men opened an selective firing upon the local people. In this attack, four people have lost their lives and many are injured. According to a witness of this ghastly Jihadi attack, that at about 7 PM, the terrorists opened a fire at one of the houses and even killed a child playing over there. Moving to the next house, Jihadis attacked the witness's husband and killed him. It is very important to note that the terrorist entered the houses by confirming the identities of the people. The three Hindus who dies are Dipak Kumar, Satish Kumar and Prem Lal.
Death toll in Rajouri, Jammu & Kashmir in Islamist terror attacks has gone up to 6 including two children today in IED blast. Two major terror attacks against Hindus in less than 36 hours.

Where are those terror apologists who said don't look at killing in J&K through religion? pic.twitter.com/l76cFD0BCX

— Aditya Raj Kaul (@AdityaRajKaul) January 2, 2023
While the police and army has begun the search operations, the tension has escalated in Jammu and Kashmir once again.
According to an official,
"The firing ended within 10 minutes. First, they attacked a house in Upper Dangri and then moved 25 meters away and shot several people there. They also fired on another house 25 meters away from the second house while fleeing the village."
Jammu and Kashmir | People protest at Main Chowk in Dangri, Rajouri over the killing of 4 civilians by terorrists in Upper Dangri village yesterday

"District administration has failed. Our demand is that LG Manoj Sinha should come here and listen to our demands," says a local pic.twitter.com/C71jVqY4iH

— ANI (@ANI) January 2, 2023
Why Lt Governor is Confused?
While Lt. Governor of Jammu and Kashmir announced a sum of 10 lakh ex-gratia to the Hindu victims of the Rajouri killings, does he acknowledge it to be a Jihadi terror? Last week, in an interview with the Indian Express, Lt. Governor Manoj Sinha, was very enthusiastic in explaining that how people should stop looking at the Kashmiri Hindu killings with a religious lens. He said,
"but people of other religions have also lost their lives. Therefore, let's not look it through the prism of religion."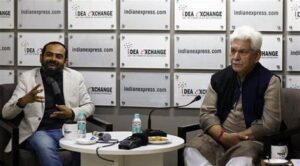 However, this current scene added to the Kashmir Files shows a different picture, or we can say the similar picture of the atrocious Kashmiri Pandit Genocide which happened in 1990s.
A Policy Failure
Time and again, the Kashmiri Hindus and the people of Jammu are raising this issue, that even after the abolition of the article 370 they are not safe in the valley. The awareness regarding Jihadi and uncouth Islamic brutality has been time and again exposed before the world. The whole Kashmir Files movie, reopens that civilizational dialogue of the existence of Hindus in Jammu and Kashmir. But, does it have any effect on the regime or are they happy with continuing the old Liberal agenda?
---
References-