COVID cases have been on a rise again in China for the past couple of weeks. Many videos from unidentified sources have been doing rounds on social media platforms where patients and bodies are strewn about the floor in hapless forms. To curb COVID cases, China is apparently sealing shut the localities of infected households and spraying "disinfectant" through robots in the air while caregivers in hazmats suits are seen in the background.
How did it start?
The news of COVID surge in China came out a few weeks ago and along with it followed the gruesome and horrifying videos showing citizens held like captives in China by their government to check the rising COVID cases. Around the same time, contrary videos surfaced form China itself claiming that the country was not overflowing with rising COVID cases. This of course gave rise to the rightful speculation that China was not being transparent about the COVID situation in the country.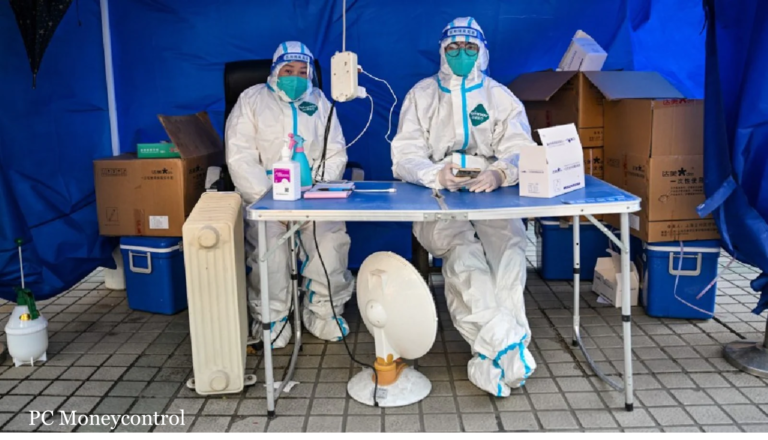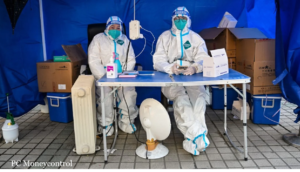 Lack of Transparency by China
While it should not come across as a surprise since China's contentious zero-covid policy was lifted last month, the world's second-largest economy is having trouble keeping up with the sharp increase in COVID infections across the nation, which is straining its healthcare system. Director of the Bioscience Resource Project and virologist Jonathan Latham from the United Kingdom remarked "Early on, China lacked transparency when it came to case or death totals. But many nations can attest to this. However, having genuinely precise information on such topics would be fantastic because only timely and correct knowledge can result in wise judgements in China and internationally. The idea that more recent variations, like omicron, having a lower intrinsic mortality rate, would also be tested by solid evidence."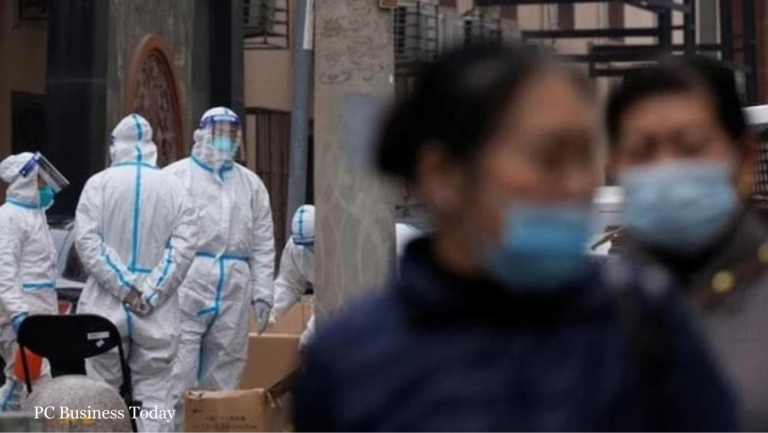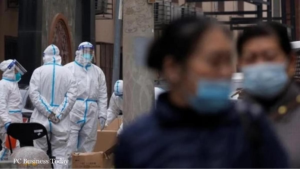 On December 30, a high-level conference was held between WHO and China to discuss the recent spike in COVID-19 cases, to gather more data on the matter, and to provide WHO's expertise and additional help.
WHO asks China to share specific, real-time data on COVID situation

Read @ANI Story | https://t.co/DKylTh3xvS#WHO #China #COVID19 #ChinaCovidCases pic.twitter.com/lwOve8MfqW

— ANI Digital (@ani_digital) December 31, 2022
WHO was informed by senior representatives of China's National Health Commission and National Disease Control and Prevention Administration on the country's expanding policies and initiatives in the fields of epidemiology, variant monitoring, immunisation, clinical treatment, communication, and R&D.
My team met with reps of China virtually to discuss the current surge in COVID cases. WHO again stressed the importance of transparency & regular sharing of data to formulate accurate risk assessments & to inform effective response: Tedros Ghebreyesus, WHO Dir-General
(File Pic) pic.twitter.com/st6nZdcRSV

— ANI (@ANI) December 30, 2022
WHO once more requested regular sharing of precise and up-to-date data on the epidemiological situation, including more genetic sequencing data, data on disease impact, such as hospitalisations, intensive care unit (ICU) admissions, and deaths, as well as data on vaccinations administered and vaccination status, particularly in vulnerable individuals and those over 60. WHO emphasised the value of vaccinations and booster shots to safeguard against serious illness and death for those at higher risk.
China was urged by WHO to improve its clinical management, impact assessment, virus sequencing, and risk messaging for vaccination in order to combat reluctance. Chinese researchers are encouraged to participate more actively in the COVID-19 clinical management network and other expert networks supervised by WHO. At a meeting of the Technical Advisory Group on SARS-CoV-2 Virus Evolution on January 3, WHO has asked Chinese experts to give comprehensive data on viral sequencing.
Conclusion
Health inspections have returned as a result of an increase in COVID infections across China and questions surrounding its official figures. Beginning on January 8, China will considerably relax its restrictions on both inbound and outgoing travel. Hopefully, the world will get a clearer picture of the scenario in China.