Nobel laureate Amartya Sen fails no chance of digging up the graves, and creating false narratives based on Marxist propaganda. At a programme in Kolkata, Amartya Sen remarked about the Taj Mahal as the symbol of Hindu-Muslim unity. This is a blatant lie and an uncalled for misinterpretation of the times of an uncouth Mughal ruler.
What Taj Mahal Stands For?
For over many years, the lie of Taj Mahal as a symbol of love has been propagated by the government and media, all across the world. Shah Jahan, an old Mughal ruler who already had a harem of hundreds of women and many wives built this architectural monument, a tomb. This is said, to be dedicated to his late wife, Mumtaz, whom Shahjahan loved extremely. But does this false narrative stands true at the altar of facts?
Another blatant lie put up by Amartya Sen, exemplifies Taj Mahal as the symbol of Unity of Hindus and Muslims. Does Taj Mahal really symbolize façade of Hindu- Muslim unity, which actually never existed?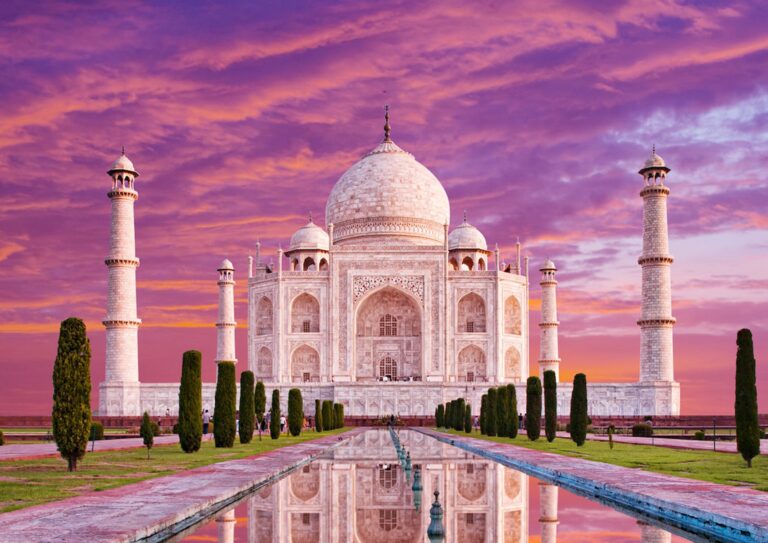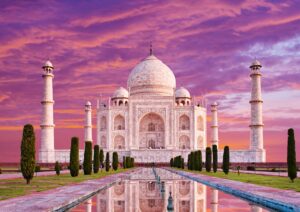 Over the years, Taj Mahal became the identity of Bharat propagated by international media and the Congress led Indian government. Was it justified to commemorate a building which is dedicated to a dead person as the symbol of a living, 10- thousand years old civilization?
Among many of the living and glorious temples, marvels of architecture and culture were knowingly neglected and a simplistic model of an invading tribe was hailed as a wonderful masterpiece.
Looking into all these aspects of Taj Mahal, it is important to redefine the meaning of Taj Mahal, for us Bharatiyas, by investigating into the history of that era.
Mumtaz died During Burhanpur Campaign
The destruction caused by Shah Jahan is recorded in the history written by Islamic scholars and foreign travellers.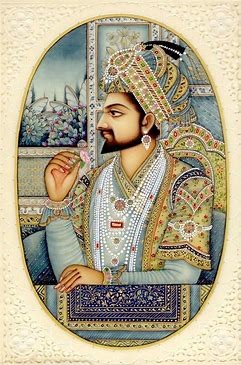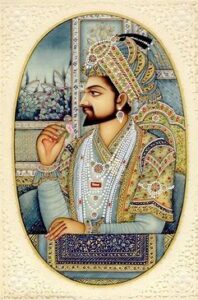 The Shia Adilshahis (Bijapur) and Nizamshahis (Nizampur) rebelled against Shah Jahan, so he sent an army to Burhanpur (Malwa) to punish a rogue Mughal commander. In the 17th century, the province of Malwa provided the Mughals with approximately 7.7 million (77 Lakh) annually (3). Malwa's fertile land was a milk cow for the Mughals. This income was threatened by the rebellion, so Mughals descended upon Malwa and Deccan to crush them. In fact, the Mughals began invading and ravaging Malwa many years prior to Shahjahan's arrival in Burhanpur. The Mughal commander Khwaja Abu Hasan invaded and ravaged Malwa as early as 1629. These actions contributed to the Great Famine of 1630-1632.
And what comes as the real wonder behind this wonderful Taj Mahal is the fact that Mumtaz had died on the same campaign to Burhanpur. Yes, while on the campaign Shah Jahan had taken Mumtaz along with him and she died due to the labour pain of 30 hours while giving birth to his 14th child. What a miracle, isn't it?
In the meantime, the devastating campaigns of Shah Jahan bore fruit. That year, there was a lack of rainfall, and the devastating Mughal campaign led to a total famine. The 1631 famine was one of the deadliest in human history. It afflicted the Gujarat, Malwa, and Deccan regions because the Mughals conducted their devastating campaign precisely in these areas.
Mughal court historian describes the plight of people during this famine in the following words
"Inhabitants were reduced to the direst extremity. Life was offered for a loaf, but none would buy… Dog's flesh was sold for goat flesh. The pounded bones of dead were mixed in flour and sold. Men began to devour each other and the flesh of a son preferred to his love .The numbers of the dying caused obstructions in the roads. Those lands which had been famous for fertility and plenty of resources retain no traces of production"[1]Abdul Hamid Lahori, Padshahnama, English translation by Elliot and Dawson pp.12
Taj Mahal Funded from Dying Hindus
The money was ruthlessly collected while a section of people were dying due to famine. According to a JNU scholar Shireen Moosvi, Mughals took Mughals took 56.7% of total produce of peasants [2]The Economy of the Mughal Empire C. 1595: A Statistical Study, Shireen Moosvi, Oxford University Press, 2015, pp.301.
The 625 of total revenue was allocated to the Mughal elites including Amirs and princes of the empire[3]The Cambridge Economic History of India: Volume 1, c.1200-c.1750, Tapan Raychaudhuri (1982). The luxuries and fame gained over these years was looted by the bloodshed of Hindus.
According to contemporary sources like the letter written by Dutch East India Company (VOC) lawyer, the famine led to 7.4 million deaths.[4]Winters et al, "A famine in Surat in 1631 and Dodos on Mauritius: a long lost manuscript rediscovered", Archives of natural history, Volume 44,Issue 1(2017), Edinburgh University Press
Winston Churchill is so hated for creating the famine of 1943, then why not Shah Jahan be blamed for this desolation and wretchedness done to the poor Hindus.
Now, it is up to us to decide, was Taj Mahal a symbol of love or it harbours the great pain and plight of Hindus mixed with their blood. To what extent one would be able to welcome this narrative of Hindu-Muslim unity after knowing this.
---
References-
References

↑

1
Abdul Hamid Lahori, Padshahnama, English translation by Elliot and Dawson pp.12

↑

2
The Economy of the Mughal Empire C. 1595: A Statistical Study, Shireen Moosvi, Oxford University Press, 2015, pp.301

↑

3
The Cambridge Economic History of India: Volume 1, c.1200-c.1750, Tapan Raychaudhuri (1982

↑

4
Winters et al, "A famine in Surat in 1631 and Dodos on Mauritius: a long lost manuscript rediscovered", Archives of natural history, Volume 44,Issue 1(2017), Edinburgh University Press