The way rapidly the dynamics in Punjab is changing is shocking and alarming at the same time. Now Golden Temple of Amritsar has become the spot of anti-India behaviours. In a recent event a girl who went inside Golden temple was denied the entry. And the cause of it is, because, a small tricolour was painted on her face. Isn't it something moving and shocking?
What Is the Issue?
Few hours ago a video circulated on social media which showed how an official misbehaved with the girl. The video is going viral and showing the approach of the Gurudwara Prabandhak Committee worker towards national flag.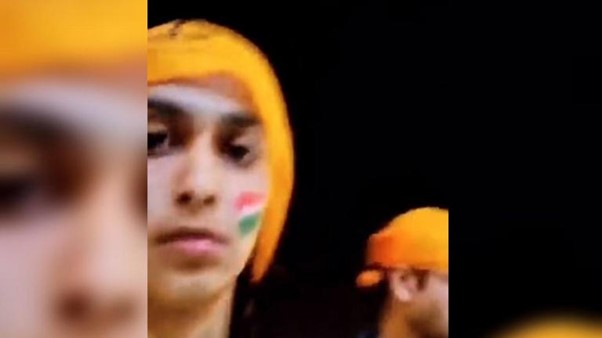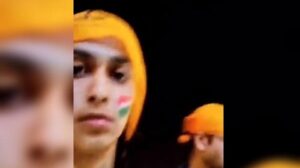 But the main accusation comes from the words spoken by the personnel there. When the person accompanying the girl asked the Gurudwara worker about the reason of denying the entry. The man replied that, "this is Punjab, not India".
"This is Punjab, not India."

Khalistani flags are allowed inside the Golden Temple but Indian flag, that too just a small one painted on face, isn't. This isn't done @BhagwantMann, @PunjabPoliceInd. Don't let them take Punjab back to 80s. pic.twitter.com/515OdEfsaJ

— THE SKIN DOCTOR (@theskindoctor13) April 17, 2023
And after that man also tried to snatch away the mobile phone with which the girl was shooting the incident.
SGPC Gave Illogical 'Apology'
On this event which clearly shows the anti-India mentality of the workers. Moreover, the Khalistani bent of mind, the incident makes one ponder the effect Khalistan is having on general people.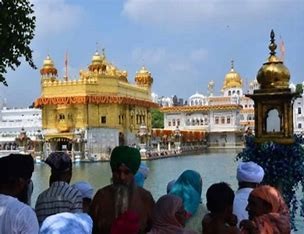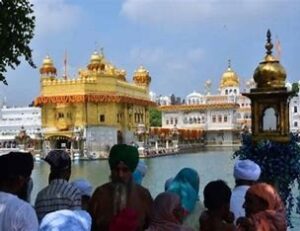 But as the video got viral the general secretary of the SGPC (Shiromani Gurdwara Parbandhak Committee) replied and apologised.  But, interestingly, the apology was more of a make-up illogical reasoning of the situation. He said that this is a Sikh shrine and it has its own decorum. Adding to that he that he said,
the flag on her face was not India's tricolour, because it did not have an Ashoka Chakra. It could have been a political flag.
This is a Sikh shrine. Every religious place has its own decorum…We welcome everyone…We apologise if an official misbehaved…The flag on her face was not our national flag as it didn't have Ashoka Chakra. It could have been a political flag: Gurcharan Singh Grewal, General… pic.twitter.com/Ivq0lWTto4

— ANI (@ANI) April 17, 2023
Conclusion
This brazen reply and statement by the general secretary of SGPC on a clear incident of attack on the sovereignty of the country is completely irresponsible. He is completely ignoring the words said by the worker. That is, This is not India, this is Punjab. This is not something in vague, but a clear mindset planted by Khalistanis.
In recent times we have also seen the kind of cutting throat incidents happened in the name of blasphemy in gurudwaras. With that, increasing separatist tendencies among people needs to be checked before it grows sore.
---
Reference