The various shocks global economy has faced over the years is having multiple effects. However, Asian economies like India and China were able to maintain some resilience in the toughest of challenges. COVID-19 pandemic proved fatal for Europe and America, over health management. However, India with such a large population has been more than successful in providing relief along with the welfare schemes to its people. The health management once got a hit, but we were resilient enough and on community basis India was able to leverage the people out of distress.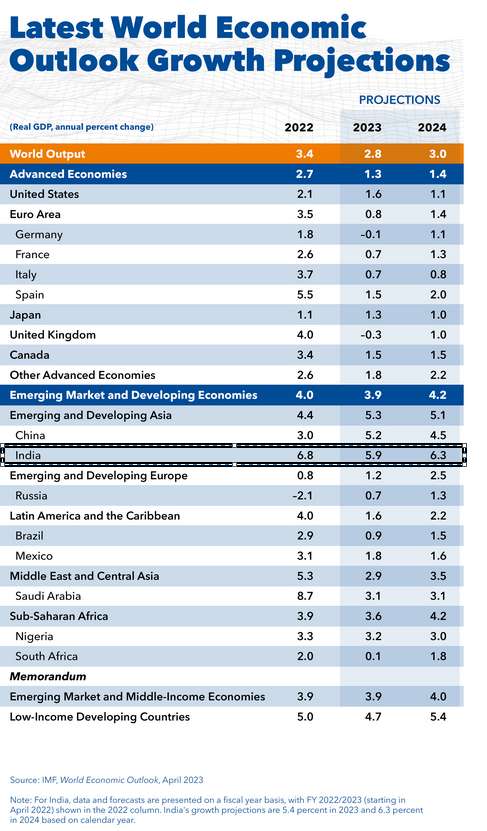 Bloomberg Recession Meter
Among all this economic goal-setting and targeting, Bloomberg has come up with the recent Recession Meter. The graphic based report as Recession Probability Worldwide 2023 has brought a good news for India. According to the meter, India is not going to face any recession. Yes, as the recession is going to surge, India will stand tall with 0% recession predictions in the future. The Bloomberg meter has also predicted that seems really frightening.
A setback to many and smiles to millions.

Bloomberg April 2023 report has kept #India out of recession impact. @narendramodi pic.twitter.com/gcmiNN3e9S

— Shiv Singh (@shivsBHARAT) April 14, 2023
That western countries like UK will have recession probability of 75%. Along with that. New Zealand on 70%, USA 65%, Canada on 60% and Australia on 40%. Likewise other developing nations are also going to be hit by the recession. Like South Africa 45%, Brazil 15% and Mexico 27%.
Therefore, this will come as a shock and hard-hit to India haters. And those who love India are surely going to appreciate and take advantage of this optimistic economic environment.
Entrepreneurial Ecosystem Boosting
Therefore, Nikil Kamth who is the owner of a financial company Zerodha appreciated the efforts of our country. And he wrote on Instagram that this indicator has come as a positive sign for those who want to work in India. He also wrote that various opportunities are available for the entrepreneurs.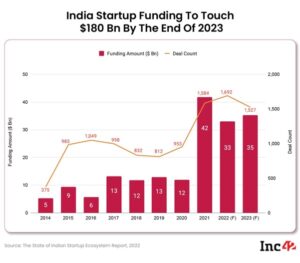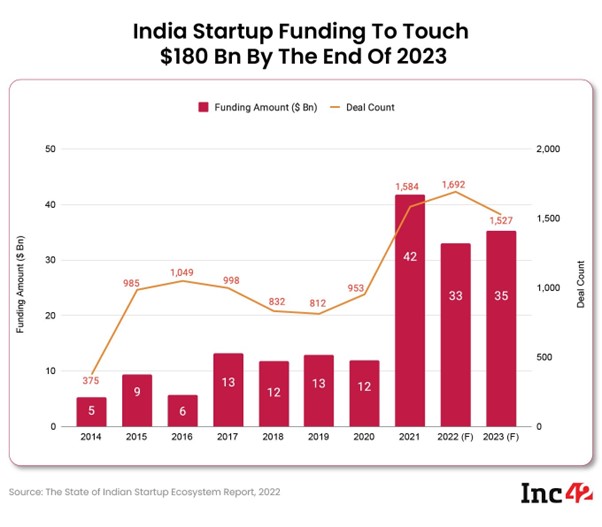 All this ecosystem and entrepreneurial environment has been possible due to various factors. Easy loans, push from the governments and the skilling programmes have helped youth to gain confidence. And over the years we have been seeing that how the Indian companies have made a mark on the entrepreneurial front. Therefore, the rising aspirations of the youth is equally harnessed by the start-up ecosystem.
IMF Report Promises High GDP Of India
Apart from this report, several other agencies and international institutions have shown positive report for Indian economy.
The latest World Economic Growth Projections predicted Indian growth to be rising. In the year 2023 the growth is projected at 5.9%. Whereas, in 2024 IMF projects GDP to be 6.3%.
IMF says 6.3 but India can grow at 8% for 5 years with enough infra investment. Japan is at $4tn. It can beat them in 2-3 years.

$5tn Economy looks within sight at ~8%

Year GDP(tn)

2023 3.70
2024 4.00
2025 4.32
2026 4.66
2027… pic.twitter.com/a5slBqXJUI

— sphinx (@protosphinx) April 17, 2023
With the continuously going on Russia Ukraine war, the inflationary pressure on the whole world has increased tremendously. While, amidst all this India has been able to curb and maintain a reasonable inflationary hike. Especially, the food inflation on various commodities like pulses, onion, potato and fruits is maintained. Therefore, India's growth is well-managed.
Even, RBI governor has paused the hike in bank rates in the recently held Monetary Policy Committee Meeting (MPC).
Story Of The Resilience Of Millions
All these conditions show how India has been a strong shock absorber economy and still treading on the path of moving ahead. Since when COVID pandemic hit the world, Indian government did not sit quietly. Every other day we could see new schemes barging in by the central government. Several extraordinary relief packages were given to the poor. New loan and credit guarantee facilities launched by the government, in order to support small business. Government made sure that the supply chain inside the country does not break. Therefore KISAN- trains were run to ensure food supply.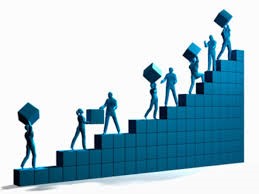 However, several people faced the issue of reverse migration. But thanks to those resilient and hardworking 'labour and working class' of India. That they were strong enough to revert back and rise from the distress. They became the backbone in between the first and the second wave. When the construction work began the labourers went back to the city to let the work resume. And this became the major push to the economy.
Therefore, this growth trail which has now begun is a result of undaunted spirit of the millions of Indians.
---
References