US President Joe Biden appointed Gina Raimondo as the United States Secretary of Commerce in 2021. In her role, she is responsible for promoting economic growth, job creation, and technological innovation. Before that, Raimondo served as the Governor of Rhode Island from 2015 to 2021. She focused on improving the state's economy and creating jobs.
Raimondo's Positive Outlook On India And Modi's Leadership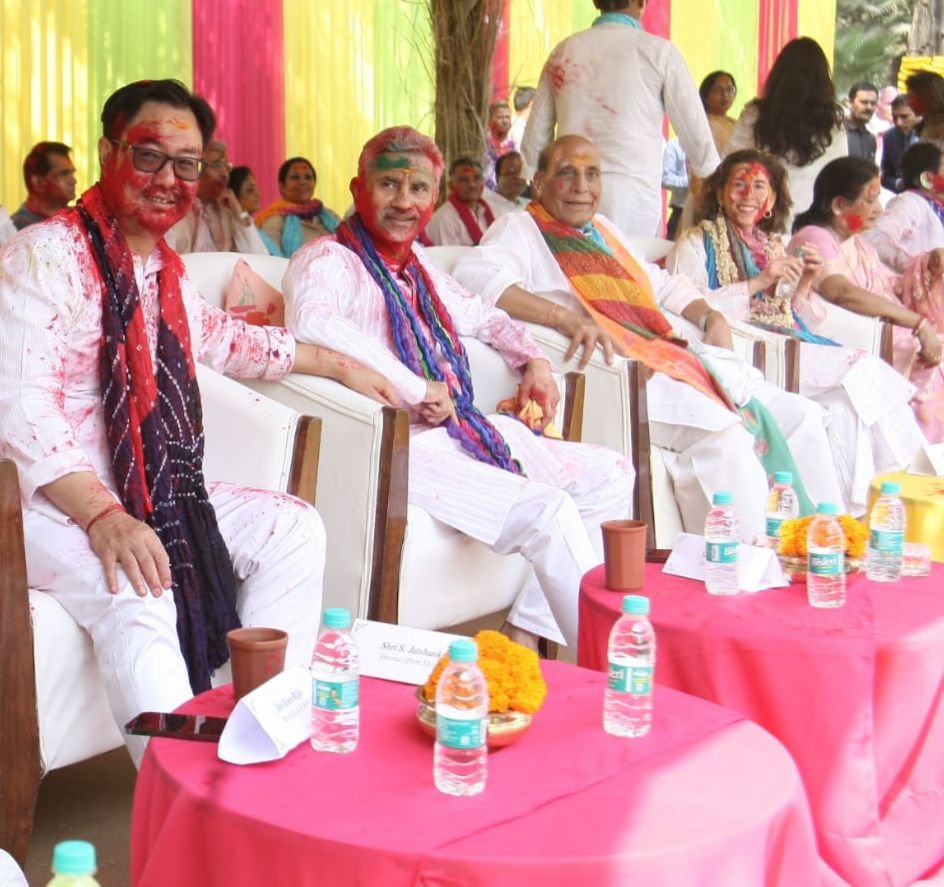 During her visit to India, Raimondo spoke positively about the potential for India and America to take the lead in the artificial intelligence (AI) revolution. She shared her fond memories of participating in the Holi festival and spending time with the Defence Minister and his family. Additionally, Raimondo praised Indian Prime Minister Narendra Modi as a visionary leader deeply committed to his people.
#WATCH | US: I had an incredible opportunity to spend more than an hour with PM Modi. He is the most popular world leader for a reason; he is visionary; and his level of commitment to the people of India is indescribable. His desire to lift people out of poverty & move India… pic.twitter.com/650oyJqfTg

— ANI (@ANI) April 16, 2023
US And India's Collaborative Efforts
The US has been working to strengthen ties with India through partnerships in various fields such as space, defense, semiconductors, and next-generation technologies, while isolating China in the process. As the two countries continue to collaborate and deepen their strategic partnership, the potential for India to become a global leader in AI is significant due to its large talent pool of software engineers, mathematicians, and data scientists, as well as its proactive government initiatives in creating a regulatory framework for AI and promoting innovation in the sector.
Proactive Government Initiatives in India's AI Development
Raimondo's remarks underscore the growing importance of the US-India partnership in technology development and innovation, particularly in the field of AI.
With the support of the US, India could leverage its strengths and take a leading role in the global AI revolution, which could bring about exciting advancements with benefits for people worldwide.
Modi's Global Impact And Future Plans For India's Development
Modi is known for his charismatic leadership and has been praised for his efforts to modernise India's economy and promote digital innovation. As a leader, Modi has gained popularity both domestically and internationally. He has been praised for his efforts to promote India's cultural heritage and is known for his active social media presence. His government has also made significant strides in improving India's relations with other countries, particularly with the United States.
US Commerce Secretary Gina Raimondo's remarks highlight the potential for collaboration between India and the US in the field of artificial intelligence (AI) under the visionary leadership of Prime Minister Narendra Modi. With India's large talent pool and proactive government initiatives, there is significant potential for India to become a global leader in AI, and the US-India partnership in technology development and innovation is crucial in this regard. As both countries continue to deepen their strategic ties, exciting advancements in AI and other fields could emerge, benefiting people around the world.