The Government of India clarified its stance on not granting the Scheduled Caste quota to converted Christians and Muslims. According to the government, by doing this they were bringing more equality and rationality into the quota equation than by granting reservation benefits to everyone. As per the Government's statement to the SC, Christian and Muslim converts were denied quota benefits based on historical data as they have never faced oppression or backwardness.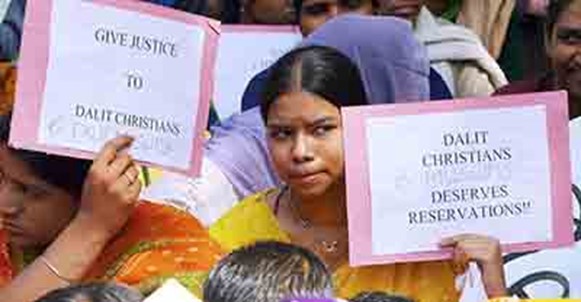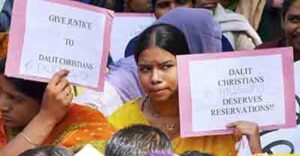 The Issue of Denying Quota Benefits
The central government stated its stance in response to a plea submitted by e-NGO Centre for Public Interest Litigation (CPIL). Their goal was to extend reservation benefits to Dalits who converted to Islam or Christianity.
The Centre stated that the core premise behind extending reservation benefits was oppression, backwardness, and stigma faced by the Scheduled caste community. The main idea behind introducing quota benefits was to streamline those who faced discrimination and detachment from society. Therefore, in order to mainstream them, an external push in terms of quota for jobs and education was needed.
According to the center, converted Christians and Muslims are not entitled to the same benefits as other scheduled castes. Historical data suggests that they did not face oppression but rather escaped it by converting to other faiths.
It is imperative to understand that these Abrahamic religions have roots outside of India, and were propagated to promote equality. Muslims and Christians believe that all people are equal in the eyes of Allah and Jesus, respectively. Since proselytizing is based on promoting equality, quota benefits do not align with the tenets of these Abrahamic faiths. Therefore, those who have willingly converted to Islam or Christianity to escape oppression don't deserve quota benefits.
As per the official affidavit,
"In fact, one of the reasons which people from scheduled castes have been converting to religions like Islam or Christianity is so that they can come out of the oppressive system of untouchability which is not prevalent at all in Christianity or Islam."
Conclusion
The central government's stance is in the national interest, ensuring equality for all. Religious conversions have become a tool for national instability, and quota reservations will contribute to the conversion mafia's nefarious agenda. For this reason, this decision by the government is appreciable and much-needed in order to promote unity and equality and discourage disparity.
---
Reference: