Lithium reserves have been discovered in J&K, and gold reserves have been found in Odisha, putting India on the cusp of becoming a global superpower. It is lithium, the white gold of the modern world, that will propel India to its coveted status. With the discovery of lithium reserves, India is now one of the countries with the largest lithium reserves. India stands a good chance of dislodging South American nations such as Argentina, Chile, and others from their global hegemony. Lithium has immense use in electronics, batteries, ceramics, glasses, polymer chemistry, nuclear usage, medicines, etc. This discovery will have a tremendous impact on the global production cycle.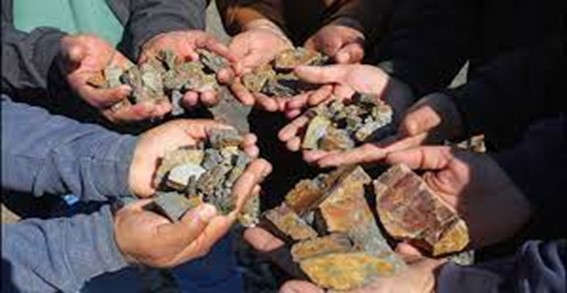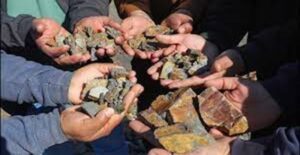 Discovery Of Lithium Reserves
A lithium reserve of 5.9 million tonnes has been found in J&K, causing major importers like China to seek deals with exporter countries. The discovery of lithium will prove to be a game-changer not only for India as a whole but also for the state of J&K. Due to these discoveries, efforts to find lithium reserves across the nation have been magnified in states like Rajasthan, Bihar, Chhattisgarh, Odisha, Andhra Pradesh, Gujarat, etc. Lithium reserves now available in abundance allow India to become an exporter of metal while reducing costs. Importing lithium cells and batteries has caused the nation to spend $3.3 billion on its import bills.
Lithium reserves and EV
Up until 2015, 30 percent of lithium demand was accounted for by EV manufacturing. By 2030, EVs alone will account for 95 percent of lithium demand, surpassing other industrial uses.
Lithium reserves promise a greener future for the country and fewer oil imports.
China claims control over the global supply chains for lithium. Approximately 5 billion dollars were invested in Bolivia by China in 2012. The majority of this mineral comes from Latin American nations.
The government's priorities in this sector include not only securing the mining sector but also improving refining facilities. An ultra-strategic approach to lithium mining without compromising speed or quality is necessary.
Discovery Of Gold Mines
With the lithium reserves, gold mines have been found in the Keonjhar, Mayurbhanj, and Deogarh districts of Odisha.
"The surveys of the Directorate of Mines and Geological Survey of India (GSI) reveal the presence of gold reserves in three districts, including Deogarh, Keonjhar, and Mayurbhanj,"
Mallick stated in reply to a written question from Dhenkanal MLA, Sudhir Kumar Samal.
Discovery of Gold
With the rising demand and prices of gold, the central government wants to enhance the production of the same.
NITI Aayog has led a series of surveys to find gold reserves, while earlier surveys were carried out by GSI.
Hutti and Uti in Karnataka and Hirabuddini in Jharkhand are the three active gold mines in India.
The Ministry of Mines reports that India has total gold reserves of 70.1t (17.2Mt at 4.1g/t).
While India has one of the highest consumption rates of gold, it has a very low production rate. Gold production in 2020 was just 1.6 tonnes.
In Odisha, the gold mining industry may help boost infrastructure projects and can help reverse the trend of poverty.
Conclusion
With this success, India will achieve the vision of Atmanirbhar Bharat. India's strategic and financial capabilities will be boosted by the discovery of essential and vital minerals like lithium and gold. Across the globe, major electric and electronic companies will now invest in India and make it a major global production hub. The rise in production will result in enhanced job opportunities, better holistic development, and a better global reputation for India.
---
References:
https://zeenews.india.com/video/news/lithium-reserves-found-in-jammu-and-kashmir-india-to-dominate-in-ev-production-globally-jk-2577964.html
https://www.cnbctv18.com/market/commodities/indias-gold-mine-output-just-16-tonnes-in-2020-can-reach-20-tonnes-per-year-in-longer-term-wgc-12865332.htm