In the turbulent times Jammu Kashmir is the first region of India to be affected. From one of the first Islamic invasions to the recent jihadi atrocities. Life has never been easy for a Kashmiri Hindu. They have enormously struggled, faced ghoulish attacks yet they strive to survive through all this turmoil. But does the political leadership have any clarity of the picture?  A particular geographical section of the country has faced almost 7 genocidal exodus, and still they need to be recognized?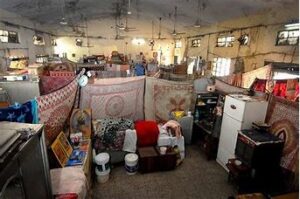 Home minister in J&K
A video went viral, during the recent visit of Amit Shah to Kashmir. Respecting the secularism of the country, he stops to listen the going on azaan in the nearby mosque. Such a heart melting action by the Home Minister of new India! But what about the continuous Hindu killings happening on the name of 'kaafirs'? What is the plan of action to confront these lingering sufferings of a Kashmiri Hindu? He seems so much delighted with the economic and social progress of the region.
There are no curfew and strikes occurring. He is appreciating the BJP government for the expansive development projects running all across J&K, curbing of stone pelting incidents is an example of peace in the valley.
After the abolition of Article 370, Jammu Kashmir went on to be on the line of a progressive state. However, many questions still haunt this government.
तीन दिन रहे जम्मू-कश्मीर में
राजौरी गए
बारामुल्ला गए
गुज्जरों से मिले
बक्करवालों से मिले
पहाड़ियों से मिले
शिया-सुन्नी दोनों से मिले
व्यापारियों से मिले
उद्यमियों से मिले
पंचों पार्षदों विधायकों से मिले
अकेले में मिले
समूहों से मिले
पर नहीं गए किसी कैंप में हिंदू शरणार्थी के पास

— सुशील पंडित🇮🇳Sushil Pandit (@neelakantha) October 5, 2022
Civilizational Stability
All the countrymen must not forget, that Kashmir is a 'punyabhoomi' for us. The highest seat of Maa Sharda, who represents knowledge. It has already suffered so much of attacks and mutilation in the hands of Jihadis. No great bar of economic development can heal those wounds until the civilizational ideals are revived in the valley. Kashmir is not about 'kashmiriyat', it is the bhoomi of Kashyap. The land of Abhinavgupta. The greatest achievements of Shaiv Tantra took birth there. The kind of deracination happened with that punyabhoomi is unimaginable for the current society. The government must understand that character of Kashmir survives because of its cultural and civilizational grandeur. Not the kind of 'separatism' promoted in the name of secularism. If secularism would have been the true way, congress and other dynastical stooges could have achieved the prosperity of region way before.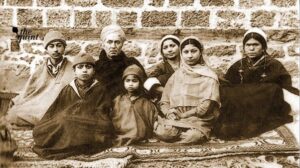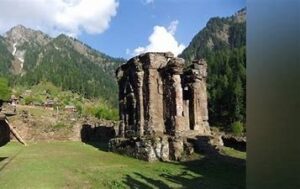 Conclusion
Kashmiri Pandits and all the Indic community has suffered through the blame games, mockeries and negligence over the years. It becomes the responsibility of this government now to take stern action. Understanding the civilizational importance of that land. The connection Kashmir has with the great ancient past of Bharat. It must never be ignored while you are appeasing one community. A land owes its importance from history, from its forefathers. Jihadi lobby is established there to erase the past glory and the essence of Kashmir. It is time to recognize the real menace and regain civilizational glory of Kashmir.