A huge riot broke out in Karnataka's Yadgir district over the naming of the Yadgir district circle. The rioting is for naming the district circle. The opposition blew out of proportion and Section 144 had to be imposed to maintain law and order.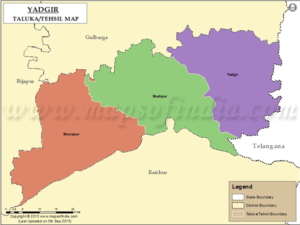 The Yadgir circle is named after Tipu Sultan and the protest is for naming is after Veer Savarkar. To avoid any further rioting within the district, Section 144 was imposed.
Tipu Sultan
There are allegations that the circle was named after Tipu Sultan unofficially and should be named after Veer Savarkar as "Savarkar Circle".
The Muslim outfits are however protesting against it. They feel that Tipu Sultan is being "projected as a villain" by the right winged BJP.
The "patriotism" of Tipu Sultan and his bravery is being contested recently. This is mainly because he was a usurper who marginalised the traditional rulers. He himself took the title of "Sultan" and was disloyal. He took the life of many a Hindus from Malabar and Kodagu, and converted the remaining by force.
Veer Savarkar
On the other hand, Vinayak Damodar Savarkar was indeed "Veer" and a true patriot of the country. As the intellectual fountainhead of the ideology of Hindutva, which is in political ascendancy in India today, Vinayak Damodar Savarkar is undoubtedly one of the most contentious political thinkers and leaders of the twentieth century.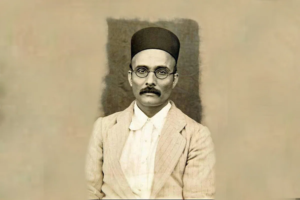 The Controversy
Authorities have detained Shivaji Sena State President Parashurama Shegurkar and his supporters. North Karnataka Tipu Sultan Samyukta Rang President Abdul Kareem has also been arrested, and sources indicate he is on the run.
Tipu supporters claim that in 2010, the city administration granted authorization to name the circle after Tipu Sultan. It was once known as the Moulana Abdul Kalam Circle. Nevertheless, Hindu campaigners believe that the circle was named after Tipu Sultan without the Municipality's authorization. The government has refused to allow the name change.
Hindu campaigners are requesting that the circle be renamed after Veer Savarkar. They even attempted to erase the circle's name, but the attempt was thwarted by authorities. Prohibitory orders had also been imposed by the authorities.
Savarkar Circle has a Ring to it!
It seems pertinent that the Yadgir District Circle should be named after the Veer Savarkar, the true patriot of this land of Bharat. Of course, the opposition to such a move will always be there but the final decision is for the authorities to make. They need to find the balance and ensure that the righteous decision is made and enacted.
---
References