Uttar Pradesh Chief Minister defined Hindu Rashtra as "We must first understand what we mean by Hindu Rashtra. Hindus are not a religion, no religion, no sect. It is a cultural vocabulary that fits every citizen of India in every sense, the culture here in terms of citizenship."
He further added, "Akhand Bharat is bound to happen and this is the only reality."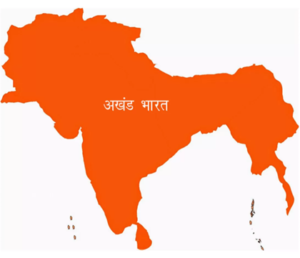 What is Akhand Bharat?
Akhand Bharat is the concept of a united India. It includes modern-day Afghanistan, Bangladesh, Bhutan, India, Maldives, Myanmar, Nepal, Pakistan and Sri Lanka as one nation.
Hindu Mahasabha leader Vinayak Damodar Savarkar proposed the notion of Akhand Bharat in 1937.
During the 19th Annual Session of the Hindu Mahasabha he concluded that Akhand Bharat "must remain one and indivisible" "from Kashmir to Rameswaram, from Sindh to Assam."
The Hindu Rashtra
The concept of Hindu Rashtra is constantly present in the political scene. It is associated with communalism and anti-secularism by the Leftists. Those that care about the country and its general progress, on the other hand, are compelled to investigate the matter thoroughly.
Separatists depict the notion as an ideology of "Hindu supremacists," undermining India's growth as a Hindu Rashtra. The Separatists dream of the building of Ghazwa-e-Hind. They are responsible for the poisoning of minds in such a brutal onslaught. They hope to achieve it via violence and coercion.
On the other hand, as Yogi Adityanath stated that every citizen of India is a Hindu. Under this context, India is a Hindu Rashtra.
To establish the Hindu Rashtra, Hinduism must become "missionary" once again. This will keep the legacy alive and pass on its valuable teachings to future generations.
The religion has had a significant impact on Indian society and culture. It influences how people think, behave, and live their lives. Yet, Hinduism has grown more inward-looking and focused on internal practises and rituals throughout time. This results in a lack of effort to reach out to others and impart its message.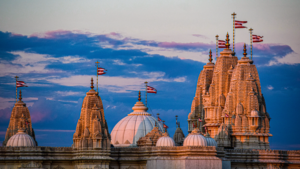 In addition, the Hindus must fight to maintain the traditions and beliefs. Hindus must be proactive in passing on their beliefs and rituals to future generations. Yet, religion must stay relevant and adaptable to changing times and circumstances.
The Hindu Rashtra is based on the principles of satya (truth), karuna (compassion), shuchita (objectivity), and tapas (rigour) and it cannot oppress anybody. People spread misconceptions about Hindu Rashtra. We need to proclaim Hindu Rashtra since it is founded on truth and is welfare-centric.
Conclusion
To realise the destiny of Akhand Bharat that once existed, Hindus need to empower the themselves. India needs to be governed under the Hindu Rashtra and only then can we fulfil the long awaited glory of Akhand Bharat.