Human rights are for others, never for Hindus. A horrific tale of atrocities on Meena Kohli is a reiteration of this fact. Meena Kohli a Hindu girl of Pakistan recounts what brutalities she faced while in abduction.
This is nothing shocking for those small Hindu girls, because Hindus are curbed and crushed every day, every second in Pakistan. But, there is no Human Rights, because they are pagans.
Meena Retells Her Abduction
20 year old Meena residing in Khipro town of Sanghar district in Sindh recounts her tragic life. While she was married for about just three days, on gunpoint she was abducted. Iqbal Bhambhro and his father Mushtaq threatened her and abducted her along with her 13 year old sister Rekha. These girls having no place to call for help were taken away.
10 April '23 Khipro Pakistan: Escaped 14 months captivity of Iqbal Bhambro, Meena (20) d/o Wagho Kohli confessed having being abducted 3 days after marriage on 01.02.22 from her maiden house forcibly converted, gang-raped and mariedpic.twitter.com/qq7pMNAuoGpic.twitter.com/YIqk86Km3Z pic.twitter.com/CJnBo68ytD

— Mahesh Vasu (@maheshmvasu) April 11, 2023
She was asked to change her religion to Islam. If she would not do so, would be killed. These were the words of Iqbal and Mushtaq.
Meena did not want to change her religion but the helplessness and an urge to save her life made her do so.
And these savages, asked her to marry. One can imagine what kind of 'marriage' it would have been.
Converted And 'Gang-Raped'
Meena had no other way to accept the fate. But the jihadi mind set is savage and a pure evil. Hindu girl converted to Islam and forcibly married to a Muslim was gang raped. Meena was kept in a room and continuously for 14 months she was gang-raped by 7 men of that family.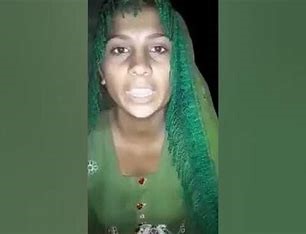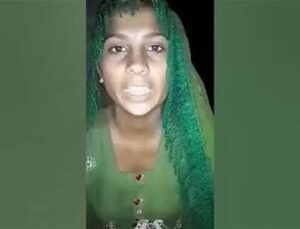 This brutality is an everyday happening with the Hindu girls in Pakistan. They are abducted, traded, converted and married. And then the trail of sexual assaults devour their life. These girls have no future, neither their present is secure.
Endless Atrocities On Hindu Girls in Pakistan
But, somehow she managed to escape but even the police is harassing her. These instances are increasing day by day and have no hearing. Everyday these maulanas abducts girls rape them and then ask them to be handed over to the culprit. Since the culprit has already 'used' her now she belongs to the Muslim man.
This savagery and brutality reminds of the medieval era when there used to be caravans of Islamic invaders looting towns and villages.
But these girls have no place to care for, no Malala to ask for their right to education. Just because they are Hindus and a Hindu girl is just a maal-e- ganimat for the whole desert clan.
---
References-