There is no stopping to the jihadi violence in India. Issues are erupting and extending to communal clashes, where innocent Hindus are targeted. Now, the violence in Chhattisgarh's Bemetara has taken life of Bhuwaneshwar, a 30 year old young man.
How Violence Erupted?
As reported by e-Organiser, Violence erupted in Biranpur village, Bemetara district of Chhattisgarh, on Saturday after a fight between two school children. The incident involved a Hindu and a Muslim child who collided while riding their bicycles, resulting in a quarrel. A group of Muslims then reportedly broke a glass bottle over the hand of the Hindu child, fracturing it.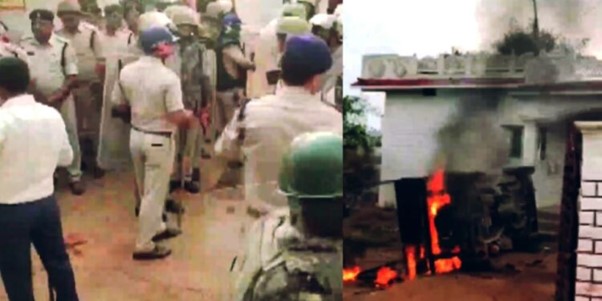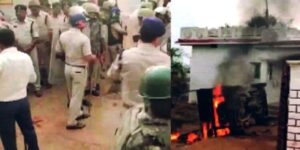 Hindu Protests And Islamist Violence
When the news of the attack on the child reached the village, the Hindu community protested. In response to the demand of justice, Muslim mob unleashed violence.
The mob pelted stones and wielded lathis and swords. In this continuation, the mob entered Ishwar Sahu's house and attacked his son.
The unexpected attack by Islamic mob was so severe that Bhuneshwar Sahu was put to death. Bhuneshwar is a 30 year old young son of Ishwar Sahu. He was dragged out of house and brutally killed in the Muslim area.
Shocked, saddened & anguished to hear about the brutal kill!ng of a 23 year old Hindu boy Bhuneshwar Sahu by Jeh@dis in Biranpur of #Bemetara #Chattisgarh .

Be it Bihar or Bemetara, hatred for Hindus among them remains same. pic.twitter.com/wpUrpJjQNo

— Abhishek singhania (@SinghaniaVoice) April 9, 2023
Police Attacked By Jihadi Mob
The police force, which rushed to quell the violence, was also attacked and pelted with stones by the Islamist mob. Assistant Sub-Inspector BR Thakur suffered serious injuries and is referred to Raipur. Around one dozen people were injured in this mob violence, some of whom were also referred to Raipur for treatment.
Police have lodged a case against 20 men, out of which 9 have been arrested till now. The names of the arrested men are Jaleel Khan, Nawab Khan, Raseed (Kallu), Baseer Khan, Raseed Khan, Shera Khan, Abdul Khan, Akbar Khan, and Nazir Khan. Additional police force from neighbouring districts had to be rushed to the area to maintain law and order.
#WATCH | BJP and Vishwa Hindu Parishad workers in Raipur urge people to close their businesses today in view of the bandh called by VHP & other Hindu organisations over Bemetara violence in Chhattisgarh

(ANI) pic.twitter.com/dkJPzz35xa

— Hindustan Times (@htTweets) April 10, 2023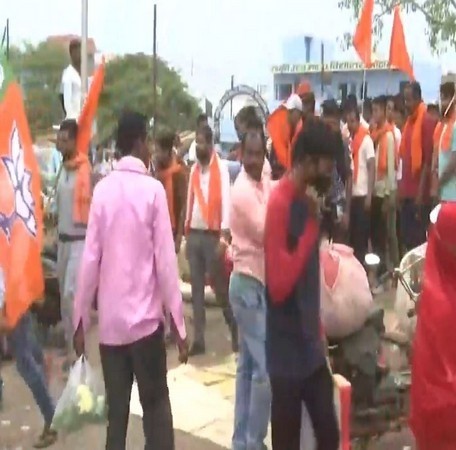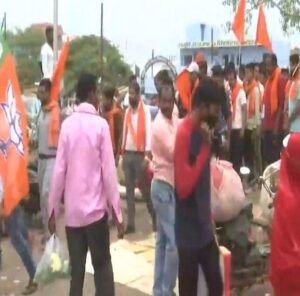 Conclusion
To protest against the violence against Hindus, Vishwa Hindu Parishad has called for a one day bandh. This series of ghastly violence against Hindus by Jihadi mobs is exceeding limits. Since people are getting aware, the terror factor by jihadis is increasing. But to counter this Hindus have no protection other than self-defence. Government bodies reach at the place of violence when Hindus start to retaliate. While, when jihadis are unleashing mass attacks, police is nowhere to be seen.
Moreover, creating small issues within a communal mindset and instigating violence has become a go to pattern by Jihadi mobs. But, at the end, where is the end to this continuous violence against Hindus?
---
References-