According to the recent reports, in Uttar Pradesh's Banda district, where a young man Siddhant Tiwari is assaulted. The recent events of attack on Hindus is escalating with rapid rate. The nature of secular state and Islamic ecosystem is even inhibiting Hindus to practice their own rituals. Due to playing Hanuman Jayanti Siddhant Tiwari was assaulted.
What is The Issue?
Sidhhant Tiwari who is a resident of Aliganj Chowki Hathi Khana area along with his family. While he was playing hanuman Chalisa on the Friday evening on his sound system, a group of Muslims surrounded his home.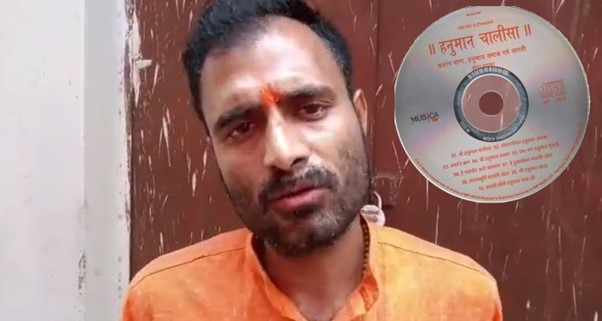 This was the time that the group has 15 to 20 people and they started to attack the house. The attackers vandalised his house and even threatened Siddhant. They said
"You will play Hanuman Chalisa again, we will cut me into pieces, people will not find you,"
Siddhant Lodged The FIR
After the threats and attack Siddhant lodged the complaint in the police station against the miscreants. He even told that he was alone in the house and in the warehouse during the incident. He even reported that the mob even threw meat pieces on him.
बांदा में हाथीखाना में मुस्लिमों का आतंक हिन्दू परिवार को हनुमान चालीसा बजाने पर जान से मारने की धमकी एवं तोड़फोड़। कड़ी कार्यवाही की मांग @myogiadityanat @Uppolice @myogioffice @dgpup @rangechitrakoot @bandapolice @VHPDigital @OpIndia_in @VHPKanpur pic.twitter.com/HHksKxq6lP

— Chandra Mohan Bedi (@Bedijivhp) April 1, 2023
While he was playing Hanuman Chalisa this was the first time anything like that happened.
Looking at this event Vishwa Hindu Parishad has demanded strict action against the mob. The main culprits are Taufiq and Sanu and including 10 others. The police has registered under the IPC sections 147, 452, 504, 506, 427, and 153A.
Conclusion
The situation comes as an alarming order of events. That a simple Hindu is not allowed to practice his own religious interests. The Islamic impact on the lives of common people is increasing day by day. A common nook and corner of a city does not seem to be apparently safe from the mob violence.
---
Reference