Rani Rashmani, a prominent social reformer and philanthropist in colonial India, was born in Bengal, India in 1793. She married Mathur Mohan Biswas, a wealthy merchant, at a young age. However, Rashmani was not content with a life of luxury and felt a deep desire to make a difference in the lives of the less fortunate.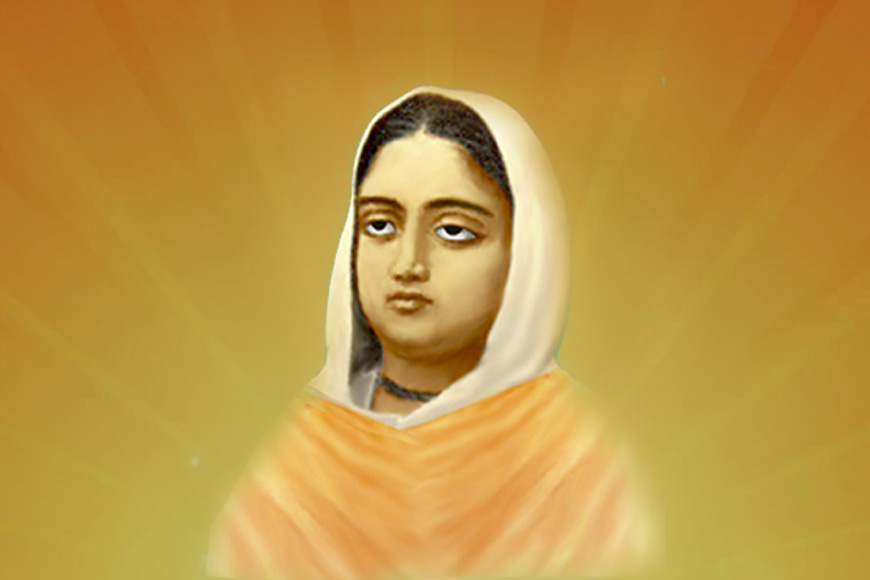 Founded Brahmo Samaj
Rashmani took the initiative to establish the Brahmo Samaj, a socio-religious organisation that aimed to promote rationalism, social reform, and gender equality. One of her main concerns was the suffering of widows in Indian society. Rashmani firmly believed that women had the ability to make significant contributions to society but were often held back by societal norms and traditions. To combat this issue, she used her influence to advocate for women's rights and social reform, which eventually led to notable changes in Indian society.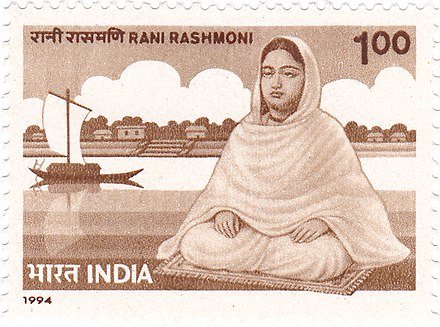 The Brahmo Samaj was a groundbreaking and forward-thinking organisation that emphasised education, social justice, and gender equality. Rashmani played an essential role in shaping the ideology and philosophy of the Brahmo Samaj.
The organisation's teachings and practices reflected her vision for a more just and equitable society.
Kali Temple At Kalighat
Rashmani was also a patron of the arts and culture and founded the famous Kali Temple at Kalighat in Kolkata. The temple was dedicated to the goddess Kali, symbolising power and femininity. It was designed to be a space for spiritual reflection and communal gathering and quickly became one of the most important pilgrimage sites for Hindus in India. The temple is known for its vibrant cultural and social activities. Rashmani spent a significant amount of her wealth on the temple's construction and maintenance. This was also an important source of employment and economic development for the local community.
An Entrepreneur
In addition, Rashmani proved to be a successful entrepreneur who managed a flourishing business in textiles and finance, amassing substantial wealth and influence. With her wealth, she supported a range of charitable causes, including women's education and the establishment of hospitals and orphanages. Rashmani believed that philanthropy could be a powerful tool for promoting positive change in society by promoting economic development and social progress.
As a woman in a patriarchal society, Rashmani encountered significant obstacles and opposition. Nevertheless, she persisted in her efforts to promote social justice and gender equality. Despite criticism from segments of society who saw her as a threat to traditional norms and values, Rashmani remained undeterred in her commitment to her cause, serving as an inspiration to countless others in the struggle for social justice and equality.
Setbacks For Rani Rashmani
Rashmani's husband, Mathur Mohan Biswas, died in 1823. He left her with the responsibility of managing the family business and estate. Despite this setback, Rashmani persevered and used her business acumen and social influence to make a difference in the lives of others. She founded a girls' school in Kolkata, providing education and training to girls from all backgrounds. Many of the girls were from impoverished families. She believed that education was the key to social progress and economic development. Working tirelessly, she promotes the cause of women's education.
Philanthropy Of Rani Rashmani
Rashmani supported the anti-slavery movement in the United States, demonstrating her commitment to universal human rights and social justice. She corresponded with abolitionist leaders such as William Lloyd Garrison and Wendell Phillips and provided financial contributions to their cause.
Rashmani's legacy continues to inspire generations of social reformers and activists through her entrepreneurial spirit and dedication to social justice. She remains a role model for those who seek to use their wealth and influence to better society. Rashmani's contributions to Indian society and beyond serve as a powerful reminder of the impact of philanthropy and the necessity of striving towards a more just and equitable world.