The fact that Delhi is India's crime hub is not news. In recent years, Delhi, the nation's capital, has gained notoriety because of its rising criminal population. As crime has become the norm in Delhi, perpetrators have become emboldened by the freedom they enjoy. Recent years have seen a spike in communal cases in Delhi, many of which are linked to the AAP.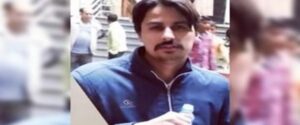 The Incident- Attack on Nitesh
In Delhi, Nitesh, a member of the Bajrang Dal, died after being assaulted by three Muslims on 12th Oct 2022. Ufiza, Adnan, and Abbas are accused by the deceased's family of abusing and assaulting him and his accomplices.
The incident occurred in the Patel Nagar area of Delhi. Nitesh was walking along with his two accomplices Alok and Monty.
The Muslim youths confronted these three, resulting in a fight between the two groups. The fight resulted in Nitesh being grievously attacked, post which he was taken to the hospital. He died during treatment on 15th October 2022 after failing to survive.
बजरंग दल कार्यकर्ता नितेश फ़ोर की जिहादियों ने पीट पीट कर मार डाला। घटना शादीपुर गाँव की। सुंदर नगरी का मामला अभी शांत भी नही हुआ था एक और हिंदू युवक की हत्या। @SureshChavhanke @KumaarSaagar pic.twitter.com/Kkfy8WgQzA

— Sudarshan News (@SudarshanNewsTV) October 16, 2022
Upon hearing of his death, locals and Bajrang Dal members protested and demanded stringent punishment for the accused. A Rapid Action Force unit has been deployed in consideration of the sensitivity of the situation.
Shweta Gautam, who is the DCP (Delhi Central) said, "On October 12, Nitesh, Alok, and Monty stopped a man on a bike in the Shadipur area and started beating him up. After some time, the three were beaten up by people from the other faction. Nitesh had sustained serious injuries and died last night (October 15). A case of murder has been registered and the three accused have been identified. They belong to another community. Efforts are on to nab them. There is no communal angle in the case. The fight was not for any communal reason. Footage of the incident shows that the fight was started by Nitesh and Alok. However, they were later overpowered by the other side and assaulted. There was no communal issue in the fight. It is a coincidence that both parties belong to different communities. Request not to paint it in a communal shade."
Conclusion
As the number of communal cases are rising, however much one may attempt to defend them, a frightening picture emerges. These lone-wolf attacks aren't uncommon; they are a rising threat to Hindus. Jihad isn't just about large-scale attacks, but also about small attacks that are designed to perpetuate fear among Hindus. Manish was brutally stabbed by Aalam, Bilal, and Faizan in Delhi on 1st Oct 2022 on the same lines. There is a simmering religious hatred driven by fanatic Islamists that Hindus need to be aware of and not be oblivious to.
---
References: