With the dawn of 20th century, Swami Vivekananda left this mrityu-loka at the age of 39, but he continued to inspire the contemporary socio-cultural dimension of the world, and especially Bharat. At that time, when Indian Freedom Struggle was accelerating and stalwarts were emerging to fight against the British power, Swami Vivekananda's teachings became the highest order of inspirations for the leaders.
Revolutionary

Hemchandra

Ghosh
The founder and leader of Dhaka Mukti Sangha, Hemachandra Ghosh was a young freedom Fighter. He was the one who gave the idea of the very famous character "Sabyasachi" of the novel Pather Dabi, written by Sharatchandra Chattopadhyaya.
He was greatly influenced by the words of Swami Vivekananda in his direct interaction with Swamiji when he got to meet him Dhaka in 1901. He writes in his memoirs what Swamiji told him about the independence of Bharat Mata-
"India should be free politically first, because nobody in the world comity of nations will ever respect or listen to a colonized country. And take it from me that India shall be free. No power on earth can resist this fact and I tell you, that moment is not very far."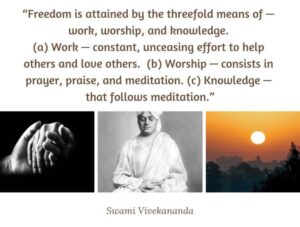 Hemachandra Ghosh adds Swamiji's words,
"Foremost of all, have character. If you want to serve Mother India, be brave. Proceed to relieve her suffering after acquiring great power and courage."
Balgangadhar

Tilak

Remembers Swami Vivekananda
One of the greatest revolutionaries and the man who inspired the common men to take the reign of freedom struggle in their hands was, Balgangadhar Tilak. He was the one who suffered several years of torturing imprisonment but never backed down. He had met Swami Vivekananda several times. He says about Swami Vivekananda,
"It is an undisputed fact that it was Swami Vivekananda who first held aloft the banner of Hinduism as a challenge against the material science of the West. It was Swami Vivekananda who first took on his shoulders this stupendous task of establishing the glory of Hinduism in different countries across the borders. And he, with his erudition, oratorical power, enthusiasm, and inner force, laid that work upon a solid foundation. Twelve centuries ago Shankara was the only great personality who not only spoke of the purity of our religion… but also brought all this into action. Swami Vivekananda is a person of that stature."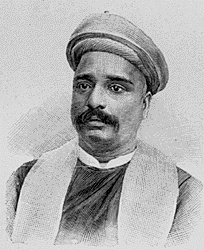 Sri

Aurobindo

Talked to

Swamiji's

Spirit
One of the fiercest revolutionary leader of Bharat, who left arms and became a rishi, was Shri Aurobindo. He passionately describes how Swami Vivekananda had visited him in Alipore jail and instructed him to gain higher spiritual consciousness. He records,
"It is a fact that I was hearing constantly the voice of Vivekananda speaking to me for a fortnight in the jail in my solitary meditation and felt his presence. The voice spoke only on a special and limited but very important field of spiritual experience and it ceased as soon as it had finished saying all that it had to say on that subject."
Subhash

Bose

Imbued

with Vivekananda's Ideals
Subhash Chandra Bose began his spiritual journey at the tender age of 15, when he first time got introduced to the teachings of Swami Vivekananda. He writes about Swamiji,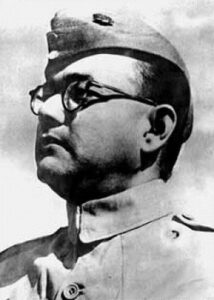 "He was so great, so profound, so complex. A Yogi of the highest spiritual level in direct communion with the truth who had for the time being consecrated his whole life to the moral and spiritual uplift of his nation and of humanity, that is how I would describe him. If he had been alive, I would have been at his feet"
Conclusion
These incantations coming out from the great freedom fighters of Bharat justify that for them or for that matter Bharat as a whole, this freedom was not just physical but mental and spiritual. And Bharatiya tradition filled with guru-shishyarelations time and again reiterates this ideal of spiritual rejuvenation. Swamiji gave these ideals and freedom leaders incorporated them in their lives and the freedom movement and lived them till the very end.
————————————————————
References-