Generations to generations we came to this point completing a journey of thousands of years, bearing the legacy of Bhagwan Shri Ram and assimilating it in our identity. The world knows this land of Bharat as the land of Shiv, Ram and Krishna and undoubtedly, each of our actions, each of our thoughts and the essence of our existence begins and dissolves in these three names.
There was the darkest phase when the freedom to worship one's own deities, one's own king was restricted and people were threatened to take up any issue related to the place of birth of their lord, stating it to be an act of communal upheaval. However, the resistance, the continuous struggle to achieve what was ours was continuously going on and there came a day when Hindus were able to reclaim their lost strength and their civilizational pride.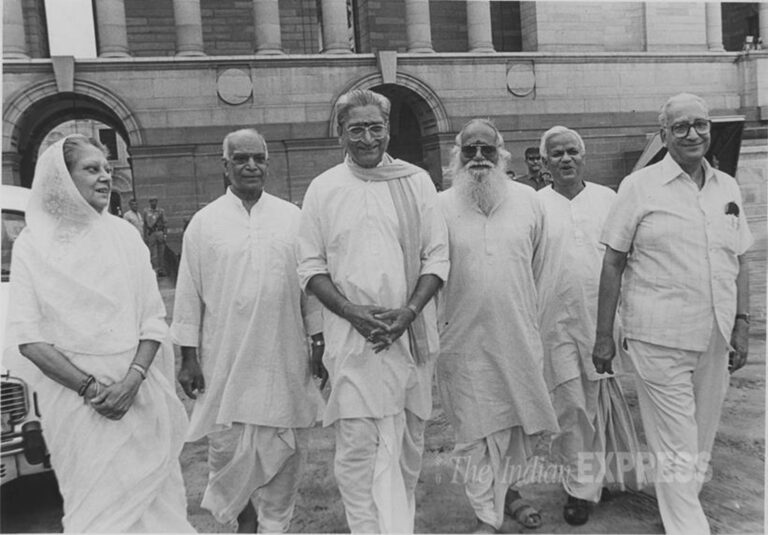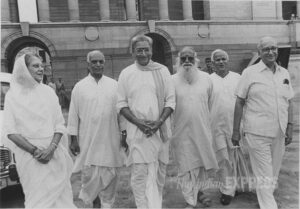 One such hero to accelerate the Ram Janmabhoomi Movement and directly connect it to the last mile Hindu, was Ashok Singhal ji. Working tirelessly to reclaim our ancestral land where a structure was built by an uncouth Islamic invader.
Life of Ashok Singhal
Born on September 27, 1926 in Agra, to Mahavir Singh Singhal who was an Indian Civil Service officer.
Ashok Singhal was third among the six brothers and a sister. He completed his education from Banaras Hindu Vishwavidyalaya (BHU) as a metallurgical engineer in the year 1950.
Even during his studies he was actively involved with RSS under the direction of Balasaheb Deoras.
As Ashok Singhal ji's graduation got completed, he fully dedicated himself with the cause of the nation and dharma. He started to work as full time pracharak around Gorakhpur. He came in contact with Raju Bhaiyya, the professor of Physics in Allahabad Vishwavidyalaya who later became the head of RSS in 1980. During emergency they both were arrested too. As Raju Bhaiya became RSS head, he deputed Ashok ji as the Joint General Secretary of Vishwa Hindu Parishad (VHP). 4 years later, Ashok ji took the position of General Secretary in VHP.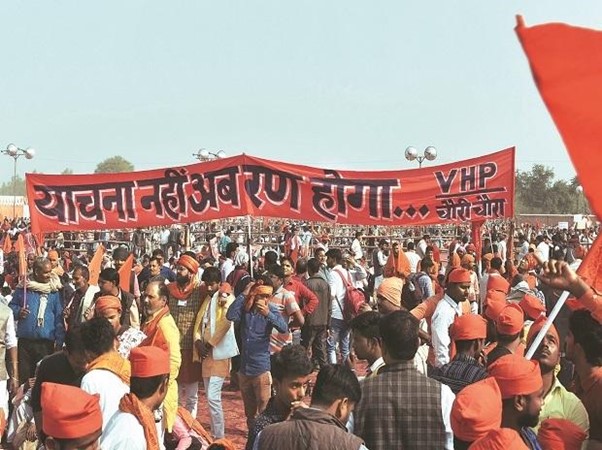 VHP and Leading Janmabhoomi Movement
Initially, Vishwa Hindu Parishad was more of an elite organisation merely focusing on cultural activities. But with the arrival of Ashok Singhal ji it was the arrival of new dawn and an era of revivalism. He started to structure VHP in such a way that the organisation directly connects to the masses and becomes the harbinger of Hindu revivalism. Ashok ji became a link between the sadhu samaj and the Bharatiya Janata Party. He is also seid to be credited for convincing BJP leadership to include the ram Janmabhoomi issue in their 1989 election manifesto. Convincing and conjuring up a hope for the Hindu society, Ashok ji became the chief architect of the Ram Janmabhoomi Movement in making it a national issue by adjoining it with the national politics.
He vigorously fought for civilizational issue like conversion, which would have great influence on the existence of Hindus in the coming future.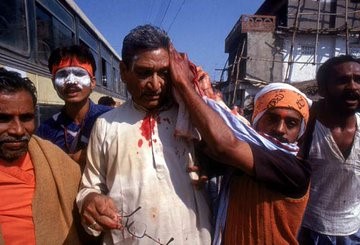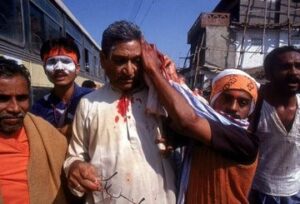 During 1990 when Lal Krishna Advani was leading the ram Janmabhoomi Rath Yatra, he was arrested in Bihar by Lalu Prasad Yadav as Chief Minister. However, during the political turmoil going on in national politics and games of changing governments, Ashok ji started to mobilise the Hindu Youth for Kar Seva. He was leading the group of Kar Sevaks in Ayodhya, in spite of the restrictions by the Mulayam Singh's government. The police cracked down the kar-sevaks and thousands of Ram-Bhakts died, and cruelly their bodies were thrown in the Saryu river.
Conclusion
To bring the 500 years long standing battle of Shri Ram Janmabhoomi at the point where it could be conclusively won, and that was the ultimate goal of Hindu Hridaya Samrat Ashok Singhal ji. At the very juncture of leading Kar- sevaks he himself was beaten by the lathi and was severely bleeding.
Even in 1992 Dharm Sansad he openly announced that another Kar-seva will be carried out in Ayodhya, and 6th December, 1992 was the day when the great victory arrived for Hindus. Jai Shri Ram!
---
References