"Long Live Revolution", "An appeal to sisters… Women today have taken the firm resolution that they will not remain in the background. For the freedom of their motherland, they are willing to stand side by side with their brothers in every action, however hard or fearful it may be… I boldly declare myself as a revolutionary."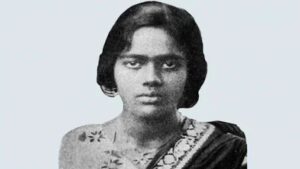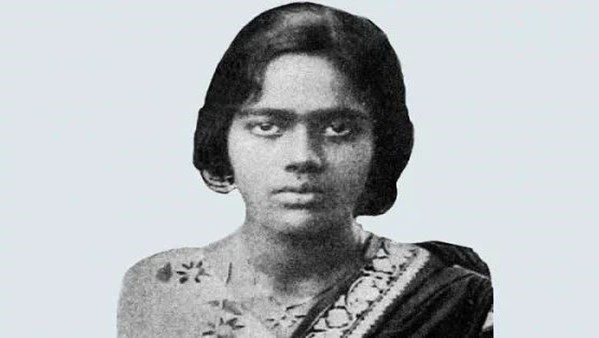 Pritilata's Journey
On the 5th of May 1911, Pritilata was born in Chittagong (now Bangladesh). She was one of the first women revolutionaries to take up arms against British forces. Her intense desire to fight against imperialism manifested itself at a very young age. In addition to reading revolutionary literature, she was encouraged by women actively participating in the nation's freedom struggle. In college, she became a member of the Deepali Sangha. Women were trained in combat and made politically aware by the Deepali Sangha.
When she moved to Kolkata for higher education, she met Surya Sen. Inspired by him, she wanted to join the Indian Revolutionary Army (IRA), Chittagong Branch. The fact that women are generally believed not to possess the required grit and resilience to fight at the right time made it difficult for her to gain a rightful place in that organization. To prove that they were capable and committed, Pritilata and her comrade Kalpana Dutt underwent rigorous training.
The Final Attack
The famous Chittagong Armory raid was carried out by Surya Sen and his IRA associates in April 1930. Consequently, the police and administration clamped down heavily on them, resulting in many men being arrested and many going underground. Those were uncertain times when the male leaders were taken in as prime suspects and the women had to step up. As the women took over, Pritilata courageously took charge and performed her duties.
She was responsible for organizing women, gathering information from imprisoned revolutionaries, distributing revolutionary pamphlets, and collecting bomb cases. All of this was accomplished while evading the police very effectively.
When Pritilata was in hiding, the plans were hectic and she overlooked them. In 1932, they attacked the Pahartali European Club. The reason for attacking this club was primarily because of its racial and discriminatory practices. It was on the night of 23rd September when Pritilata dressed like a man and boldly led the attack. She was only 21 years old when this entire event unfolded, and she was tasked with leading a team of 7-10 members. In the ensuing battle, she got shot in the leg, which made it impossible for her to run. Because of this, she swallowed cyanide, and instead of being caught, she gave up her life and became a martyr.
Being brave enough to give up your life at the young age of 21 for your nation, speaks volumes about one's love for it. Pritilata was a resolute young woman, who showed that women can overcome any difficulty and work towards any goal they wish to achieve. She went up and came out all guns blazing, despite various hurdles. Her ultimate sacrifice carries immense importance for India, and she'll always be remembered for her grit and valor.
---
References: