"DO I DIE THIS WAY? OR DO I WAKE UP AND DO SOMETHING ABOUT WHAT OTHERS THINK I AM?"
These are the words of a valiant young sardar boy who refused to accept the supremacy of the British. Kartar Singh Sarabha was one of the foremost martyrs who inspired Bhagat Singh and other revolutionaries to give up their lives for the cause of this nation.
Early Life of Kartar Singh Sarabha
Kartar Singh's Father was Mangal Singh and mother Sahib Kaur. He was born on 24th May, 1896. After completing his matriculation he moved to Orissa with his uncle. He had lost his father in early childhood, so he was brought up by his grandfather.
At the age of 16 he was sent to San Francisco to study Chemistry at the University of California, Berkeley.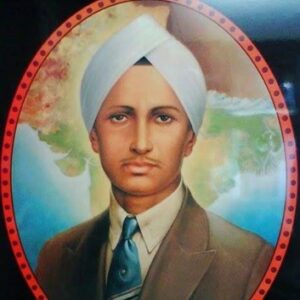 Rise of a revolutionary with Ghadar Movement
In 1913, the rise of Ghadar Movement was a uniting force all across America and Europe of all the Indians living there. The aim of Ghadar Movement was to shake the foundations of European and British Imperialists from their land.
Kartar Singh was put in charge of the Punjabi language party newspaper, Gadar. He wrote and edited the official Punjabi Gadar and also had it printed on a machine that was run by hand. Gadar was written in Punjabi, Hindi, Urdu, Bengali, Gujarati, and Pushto, and Indians all over the world were able to read it.
It helped get more people involved in the Gadar movement. The newspaper not only told the overseas Indians about the bad things the British were doing, but it also made them think of ways to fight back.
The newspaper was printed at Yugantar Ashram, the house in San Francisco that was the Party's headquarters and where the volunteers lived.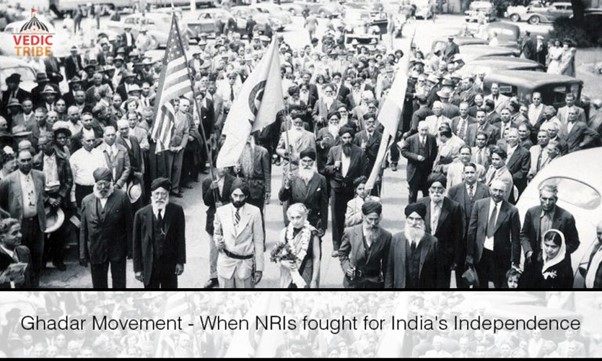 The Last Call
In the 5 August 1914 issue of Gadar, the decision to go to war with the British was made public. Indians everywhere, especially Indian soldiers in British cantonments, got copies of this issue.
On September 15, 1914, Kartar Singh, Satyen Sen, and Vishnu Ganesh Pingle left the United States, a month before the rest of the Gadar members. They went through Colombo to get to Calcutta in November. During his visit he got the chance to meet Jatin Mukherjee of Jugantar and the great revolutionary Rash Behari Bose. As the information of Ghadarites reaching India reached to the British, they started to trail them. And eventually many Ghadarites were caught. Their plan was to attack Mir Mian and Ferozpur cant and a mutiny was to be prepared in Ambala.
However, Kartar Singh went to the cantonments of Meerut, Agra, Benares, Allahabad, Ambala, Lahore and Rawalpindi with Pingle and tried to encourage the Indian soldiers recruited in British army to revolt. On 19th February, many more leaders of Ghadar movement were arrested as the plan was leaked by a traitor Kirpal Singh.
Lahore Conspiracy Case
Kartar Singh attempted a last manoeuvre and tried to encourage soldiers of 22 Cavalry at Chak No. 5 in Sargodha. He got arrested eventually and brought to Lahore with other leaders of his movement. This case is known as the famous Lahore Conspiracy Case. In September 1915, he was sentenced to death.
The judge of the case stated, "He is very proud of the crimes committed by him. He does not deserve mercy and should be sentenced to death," and labelled him "most dangerous of all rebels".
This 19-year-old boy hung from the noose with a smile on his face and a heart full of love for his motherland.
---
References-