The famous Indian poet Sachidananda Routray, winner of the Jnanpith Award, wrote a poem about Baji Rout. The first line of the poem reads,
"It is not a pyre, O Friends! When the country is in dark despair, it is the light of our liberty. It is our freedom-fire."
Background of Life
On October 5th, 1926, Baji Rout was born in the village of Nilakanthapur in Dhenkanal, which is located in the state of Odisha. His father was a boatman and passed away when he was still a young child. Following his father's passing, his family's financial situation became unstable. His frail and sick mother started earning some money by grinding and husking paddy for wealthy people in her village when she was only able to do so on a part-time basis. Baji Rout was not exposed to any kind of formal education. Following in his father's footsteps, he began operating a ferry service on the Brahmani River when he was still quite young.
Member of Banar Sena
Under Baihsnav Charan Pattanayak of Dhenkanal town, the fire of revolt began to light up in Odisha. Baishanv Charan, also known as Veer Baishnav, had founded a group called Prajamandal and a child wing called Banar Sena. Baji Rout became a part of that revolutionary children's wing.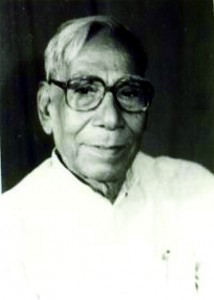 Prajamandal began working for free speech and democratic causes. They also filed a petition. Seeing all this, the British government took stern and repressive measures and put a hold on all such activities. The British started to burn down the villages and rape women so that no more voices of resistance could be heard.
Little boy Baji was witness to all these atrocities by the British. Prajamandal leaders had warned all the boatmen to keep an eye on anything absurd and always be on their guards. Baji was one of the ferry-men.
The night of Martyrdom
Baji Rout was sleeping on his small ferry boat fastened to a tree on October 10, 1938. His boat was outfitted with a thatched-roof shed. The British police arrived at the scene on the 11th of October while it was still dark outside and in the early morning hours.
The spot where Baji had parked his boat for the night. They had begun firing on a group of villagers in Bhuvan, which was located two kilometres away from where they were. They had only committed the murder of two villagers the night before. They roused Baji Rout from his sleep and gave him the instruction to ferry them across the river to the opposite bank.
The British police pointed their guns at Baji and told him to get them to the boat quickly. Baji Raot said,
"This boat of mine belongs to the Praja Mandal. It cannot be hired out to you — the enemy of the people."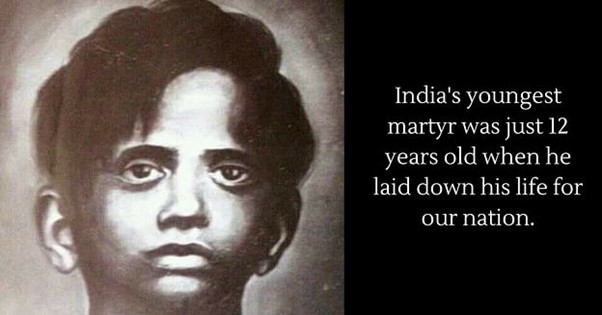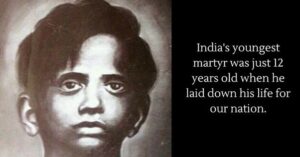 The boy's words shocked the British police. This response was unexpected. He was aggressively shaken by a British policeman and hit head with his big gunbutt. They kept ordering him to ferry them across. But not long after that, Baji Rout sprang to his feet, leaped to the edge of the river, and began shouting loudly and frequently for his pals to join him. The inhabitants of the village were roused from their sleep. Soon after, members of the Praja Mandal arrived at the location.
British police fired shots from a safe distance at Praja Mandal members standing on the riverbank. Few achieved martyrdom on the river bank, while only a few were killed. Baji Rout died on the bank of the river. Hurushi Pradhan, Lakshman Mullick, Raghu Nayak, Guri Nayak, Nata Mullick, and Fagu Sahu also laid their lives in this confrontation.
The funeral procession of this 12-year-old revolutionary was taken from the streets of Cuttack, and the city had never seen such a large procession before.
---
References-
Saffron Swords, Manoshi Singh