The government of India's Ministry of Culture has announced a year-long commemoration of Hyderabad Liberation Day. On 17th September 1948, Hyderabad became part of the Indian union. Hence, this commemoration commemorates all those who sacrificed their lives for Hyderabad's liberation and merger with India. Territory-wise, Hyderabad was always part of India, but it took one year for it to become an official state.
As per the official press release, "History is replete with illustrations of struggles in the entire freedom movement including the struggle of Ramji Gond against the British; the fight of Komaram Bheem; the valor of Turrebaz Khan in 1857 who wanted to hoist the Indian national flag on the residence of the British Resident Commissioner at Koti in Hyderabad city." The independence of India was incomplete since Hyderabad was still ruled by the Nizam. After Indian independence, the people of Hyderabad began to struggle for integration into the Indian union. It was Patel's grit and vision that made the merger successful.
The Bloody History- Violence Against Hindus
Under Nizam's rule, areas like Telangana, Marathwada districts Aurangabad, Beed, Hingoli, Jalna, Latur, Nanded, Osmanabad, Parbhani, and Kalaburagi, Bellary Raichur, Yadgir, Koppal, Vijayanagara, and Bidar were all included in Hyderabad at the time. This was a huge area under his control.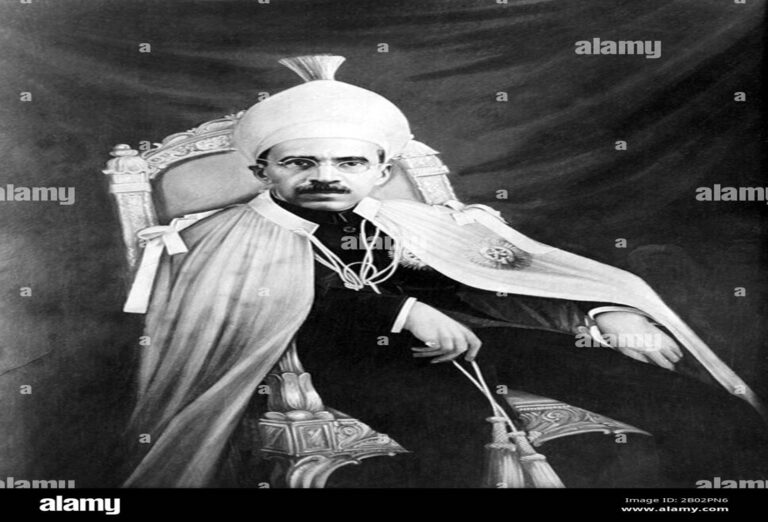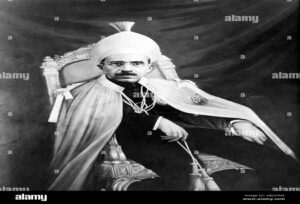 Upon Indian independence, Britishers allowed princely states to remain independent or merge with the Indian union. Back then, Hyderabad was a Hindu majority state ruled by a Muslim Nizam. Mir Osman Ali Khan, the Nizam of Hyderabad, was unsure whether to join the Indian union or remain autonomous. As opposed to independence, Majlis-e-Itihadul Muslimeen (precursor to AIMIM) recommended merging Hyderabad with Pakistan. The Nizam was easily influenced by them, and he decided to keep Hyderabad independent.
As a result of various factors, the Nizam of Hyderabad was insecure post-Indian Independence. The Nizam, once the richest man in the world, was afraid of losing control over his people and his empire. Because of his insecurity, he became a puppet of Islamic fanatics for a variety of reasons. Nizam ignored the voices of his people to preserve his own religious and selfish interests.
Nizam initiated many steps to retain his suzerainty over Hyderabad. By sending his trade officials to Europe and UNSC delegations, the Nizam tried to legitimize the state of Hyderabad. But due to his decisions, Hindus were unhappy, leading to civil unrest. Hindu Mahasabha, Arya Samaj, and the Hyderabad State Congress spearheaded these movements. The organizations united to protect Hindu rights in Hyderabad and to merge Hyderabad with the Indian Union.
To prevent an uprising by the Hindus of Hyderabad, he created the Razakars led by Kasim Razvi. The Nizam was extremely scared and so he helped the creation of Razakars, which was slated to be the paramilitary arm of the MIM. To curtail Hindu uprisings by any means necessary, the Nizam granted special privileges to the Razakars. Nizam's permission to the Razakars enabled them to perpetrate the ethnic genocide of Hindus in rural Andhra. There was only one goal for the Razakars, namely to spread the barbaric rule of Islam. They initiated mass conversions of Hindus to Islam just to make Hyderabad a Muslim-majority area. The Razakars began a brutal onslaught and swarmed various villages, where they committed mass murders, and rapes and kidnapped many Hindu villagers.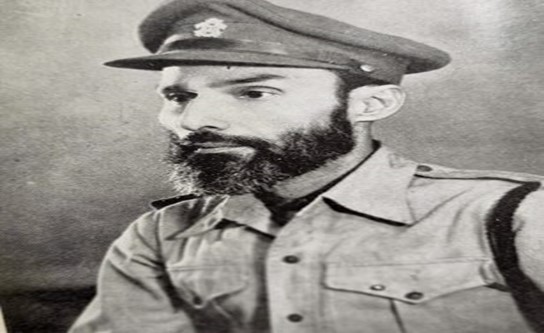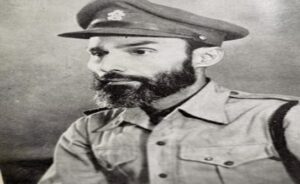 Veera Bairanpalli in Telangana was one such village that was targeted by Razakars. Jihadi forces invaded the village three times but were thwarted by villagers armed with crude weapons and chased the Razakars away.
After infiltrating the village on their fourth attempt with the aid of Nizam during the festival of Bathukamma, the Razakars, led by Kasim Razvi, continued their rampage. Armed Jihadis attacked and massacred the villagers viciously. They killed Kafirs and treated Kafir women as 'Maal-E-Ghaneemat' as prescribed by the Quran. Upon entering the village, the Razakars stripped naked the Hindu girls and paraded them to symbolize their submission and surrender to Islam. This undoubtedly shows the dirty and perverted mentality of those rabid Islamic brutes. The way women are treated in Islam can be understood from such events. Razakars brutally killed men and raped Hindu women mercilessly. Temples were also plundered and looted by the Razakars.
In retaliation, some of the Razakar forces were shot by the villagers; this angered Kasim Razvi, who escalated the massacre. A group of enraged Razakars gathered the villagers and shot them to death after lining them up.
Back in 2016, A survivor of this incident, N. Mallaiah, told The Hindu, "They plundered everything. The armed men molested women, killed sheep, and killed able-bodied men just for pleasure. They looted every village en route. To save bullets, they lined us up and shot. The bullet missed me and went through my left hand. Thinking that I am dead, they threw me on the heap of dead bodies", he further added. Another resident named Dasari Pulliah corroborated Mallaiah's statement, "Many of us climbed onto the mud fort which has been there since times immemorial. We took shelter and fired at the Razakars. We killed some of them, and that enraged Kazim Rizvi, who was controlling the Razakars"
In 1948, the Indian army launched Operation Polo in response to the Razakars' barbaric onslaughts. As a result of Operation Polo, Hyderabad was freed from Nizam's oppressive and maniacal control. Hindus were not wiped out in Telangana because of the pain, valor, anguish, and sacrifices made by the villagers. Knowing the painful gruesome experiences that Hindus have endured in the past is truly disturbing.
Operation Polo- Efforts To Save Hyderabad Territory
In his efforts to convert erstwhile Telangana to Islam, the Nizam left no stone unturned. Erstwhile Telangana's rural villages and thousands of villagers were mercilessly terrorized by Islamic brutality. Refugees from villages in erstwhile Telangana and Central India retaliated against barbaric and treacherous Razakars by raiding them frequently to reclaim their land, after being displaced illegally from their previous lands.
When Jawahar Lal Nehru learned of the brutal Hindu exodus under the Nizam of Hyderabad, he was terrified of western retaliation. Nehru's indecisiveness and inability to think like a leader delayed the annexation of Hyderabad. But on Sardar Patel's vehemence, Nehru agreed to do the same.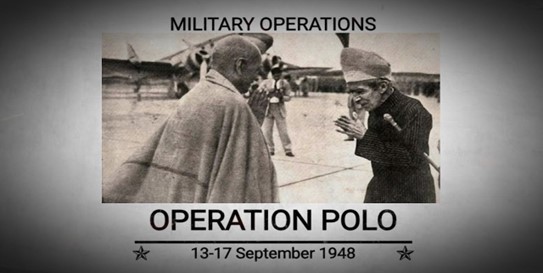 Sardar Patel's quick and resolute thinking had a considerable impact on curtailing the Razakar gang's brutal attack. Hindus in that area would have been crushed beyond measure if it hadn't been for his strong decision. With his foresight and steely resolve, he made Hyderabad what it is today. Because of Patel's insistence and conviction, Nehru had to initiate military action against the Razakar gang.
As a result, the Indian army launched a valiant attack on Hyderabad on September 13, 1948, under the name 'Operation Polo'. Indian Army took five days to capture Hyderabad from Nizam and integrate it into Indian territory. Hyderabad and especially the Razakars were defeated by the Indian Army due to its prowess. Hyderabad's territory acceded to India as a result of the Nizam's inability to maintain his monopoly. A vicious brute, Qasim Razvi was imprisoned between 1948 and 1957, who later took refuge in Pakistan.
People must understand the bloody and violent history of the current AIMIM. Abdul Wahid Owaisi, whose family now controls the MIM, took over the MIM from Razvi, the violent plunderer. Later on, MIM changed its name to AIMIM, and unfortunately, it remains active in politics today, as well.
Conclusion
This bloody and painful history has not been highlighted much, and the countless Hindus who died deserve respect and appreciation. To erase the sins of the Islamic Razakar gang, the secular-liberal gang has tried to erase this chapter from history. Unfortunately, Hindus are persecuted on their land because of their religion, and no one speaks up for them. Though the Hyderabad merger was integral, the cost paid by Hindus was tremendous, and this deserves to be known. To avoid falling into secularism's trap, Hindus today must be aware of their painful past and fight for their identity. In light of our history, every Hindu must recognize and celebrate their identity.
---
References: