Beyt Dwarka or Shankhodhar carries immense importance for Hindus, not only in India but worldwide. It's a highly revered and respected site, because of its relevance and piousness. It is said that Shree Krishna lived here during his rule at Dwarka.  The name comes from the word 'bet' which means a 'gift' and it's said that Shree Krishna received it from his dear friend Sudama. During the Mahabharata times, Bet Dwarka was known as 'Antardvipa'. Guru Vallabhacharya is credited with establishing the temple here. Apart from the main temple, there are other temples in the same complex of Hanuman, Vishnu, Shiva, Lakshmi Narayan, and Jambavati Devi amongst others.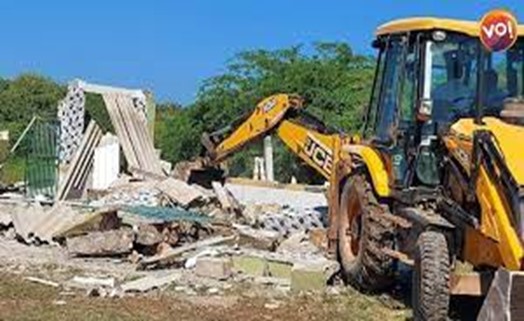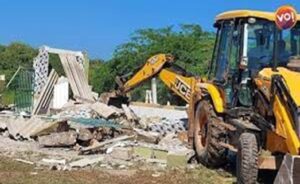 Anti-Encroachment Drive
Over the past few years, Muslims have illegally encroached on the major sites on the island with deliberate malicious intentions. After a ban on PFI, officials and agencies became aware of their links with illegal encroachment and Islam propagation on Beyt Dwarka.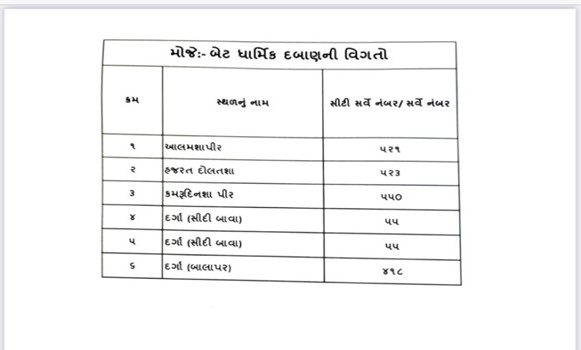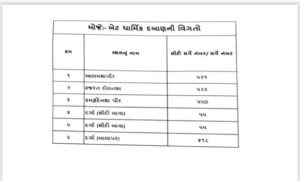 To curb and restrict these illegal activities, a major demolition drive was launched on October 1st, 2022. 15 unauthorized religious and private encroachments were razed under the watch of a strict police force and senior officials. The demolition drive was carried out by various departments, including revenue, panchayats, maritime, police, and power supply. Illegal activities were being conducted by the recently banned radical outfit PFI whose connections were active in Bet Dwarka. Using the name of religion, they were grabbing government lands forcibly.
Major demolition drive being carried out in Beyt Dwarka, Gujarat today against encroachment on government land. The operation involves national security aspect. Huge police force is allocated to execute this drive smoothly. Police briefing – pic.twitter.com/qXuFvGlbJs

— DeshGujarat (@DeshGujarat) October 1, 2022
Fanatic Islamists were aggressively encroaching on the area with zealous intent, hence the need for a demolition drive. Illegal Mazars and unsubstantiated religious buildings had mushroomed, requiring their demolition immediately.
It was critical to conduct this drive because of the strategic location of Beyt Dwarka island.
The security agencies closely monitored activities on the island. Given the island's largely fishing and shipping industry, it was important to keep track of all smuggling activities, including drugs, illegal cash, and gold.
Conclusion
There's an urgent need to break the PFI and Islamic fanatic nexus, as it's proving lethal to not only Hindus but for India. The PFI has a perverse Islamic agenda that promotes hatred and animosity towards Hindus. By combining deliberate actions with the notoriety of the Waqf board, PFI intended to usurp Indian land and spread Islam. The illegal capture of our temple lands is a direct threat from these Islamists who intend to convert and kill the Kafirs. The government's crackdown on PFI and its subsequent actions are positive signs. By doing so, India sends a strong message to radicals and anti-nationals with nefarious designs against it.
---
References: