Apart from terrorism, what comes to mind when one thinks about Pakistan? A failed propaganda state that targets India and Hindus and their beliefs because there's nothing else to do. The latest on their propaganda list is 'Sevak- The Confessions', a vicious hate-filled web series. It's surprising for a nation to focus on India's issues, which is on the verge of bankruptcy, has become a global beggar, and whose own leaders have deserted them. India has consistently been a source of hatred for Pakistanis since the creation of their nation. This country is the only nation in the world to have built its identity as a proud 'Indiaphobe'.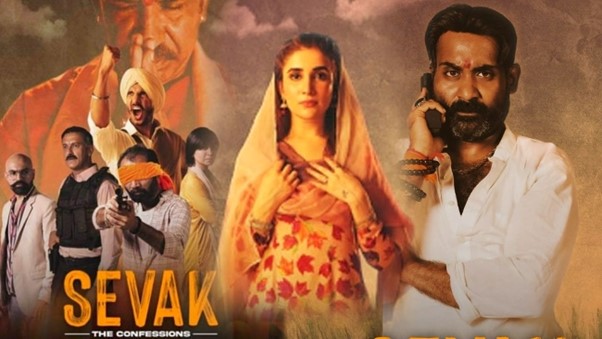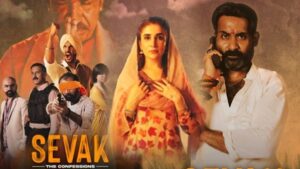 Pakistan's Sustained Hatred Depicted Against India In The Form Of Sevak
Pakistan has been fueling disgusting and false narratives under the guise of religious dominance for years. They repeated what they did during the 26/11 attacks, albeit in a series this time. The false propellant of truth and identity has been the USP of Pakistan and their series 'Sevak- The Confessions' is a part of their failed attempts.
Sevak is detrimental to India's national interests, sovereignty, and national security. The central government has banned Vidly TV, the platform airing this series.
The web series was curated based on the narrative generated and pushed by the information operations apparatus.
Govt of India action against Pakistan-based Vidly TV follows the web-series "Sevak: The Confessions", which was determined to be detrimental to national security, sovereignty and integrity of India, defence of India, security of the State, and public order in the country.
n2

— Kanchan Gupta ?? (@KanchanGupta) December 12, 2022
There was anti-Indian content in the first episode of the series. The episode was deliberately released on November 26, the anniversary of the 2008 Mumbai terror attacks. It falsely depicted issues such as Operation Blue Star and its aftermath, the demolition of the Babri Masjid, the Malegaon blasts, and the Samjhauta Express blast among many others.
Pakistan – A Perennially Failed State
There are serious problems in Pakistan, including electricity and gas shortages, a faltering economy, falling infrastructure, rising crime, a poor global ranking, inhumane treatment of minorities, failed socioeconomic parameters, increasing corruption, religious intolerance, and extremism. An utterly failed nation with a pathetic reputation in the world has the audacity to make a false propaganda series. This blatant idiocy of Pakistan shows just how entrenched they are in their hatred of India, especially Hindus.
Pakistan was built on a flawed ideology, which not only sustains perpetual hatred but also imposes it on others. It is time for Pakistan to stop meddling in the affairs of other countries. Especially for India, which is well past Pakistan's childish antics and is on its way to becoming a global superpower. In contrast, Pakistan and its leaders are in disrepute throughout the world. Hindus have been disparaged and vilified through the production of Sevak, which spreads false information about them. The release of the web series on the anniversary of the 26/11 attacks itself suggests malicious intent.
Conclusion
Therefore, Pakistan needs to focus on itself and save itself from an overpowering military and a failing political crisis. A global eyesore, Pakistan has always crossed the boundaries of tolerance. Making a series to hate India shouldn't even be on their priority list given the way the people are rising up against their own government. This is true in PoK and other areas already roiling with tension. While they restrict actual creative freedom by restricting movies like Joyland, series like Sevak are nothing more than a show of Pakistan's inadequate intellectual capabilities. In this regard, the government's step is absolutely correct, and it will help curb separatist tendencies within the country as well.
---
References: