Truth of Christian missionaries is coming out every other day. While people and media is always up against pointing fingers on Hindus. Media completely ignores horrific case of Christian crimes. The recent report on how a Hindu woman was brutally sexually assaulted in Nasik, Maharashtra(by Christian Pastor Rahul) is completely out of media headlines.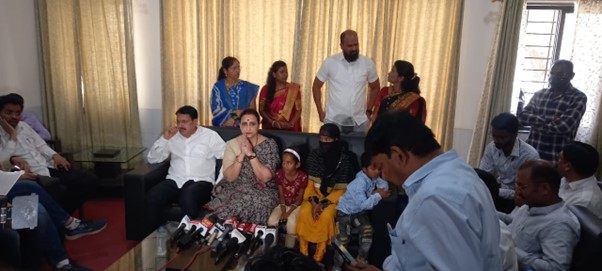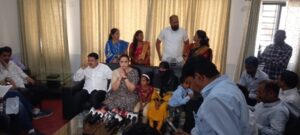 Woman Lured By Missionaries
The woman who is a resident of Ahmednagar's Raitewadi was working as a daily wage labourer in Nasik. Along with her husband she came to Sinnar town of Nasik.
One day while the woman was waiting for a rickshaw, her husband had already gone to work. At that point two women who are accused met the victim. They asked her to come along with them as they would get her a job. On this pretext the victim was taken to Joshiwada area which is located near Gondeshwar temple.
नाशिक सिन्नर-एका महीलेचे जबरदस्तीने धर्मांतरण केल्याची घटना घडली ज्यात ५ आरोपी आहेत ज्यात पाश्टर चा मुख्य सहभाग आहे..

या घटनेने पुन्हा एकदा जबरदस्तीने धर्मांतरणाचा विषय समोर आलाय
तसेच मोठ्या प्रमाणात अनधिकृत प्रार्थनास्थळ जिथे देवाचे नाव वापरत दानवाचे काम वेगाने सुरू आहे (१/५) pic.twitter.com/iCIrTLvv4m

— Chitra Kishor Wagh (@ChitraKWagh) February 13, 2023
Christian Pastor Rahul Trapped The Woman
As the woman was taken to their house, Bhausaheb, a man asked her to worship Jesus. He told the woman,
"Your health is not good and your family is in poverty. If you worship Jesus, your poverty will go away and you will feel better."
AS the woman was convinced to some extent, a pastor Rahul Aarne entered. He belonged to a local church. So the real plan was played upon the woman. So, Rahul Arne, the pastor gave her a red- drink, calling it the blood of Jesus. This was somewhere around 2nd December.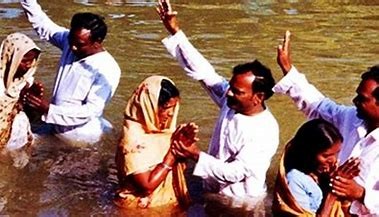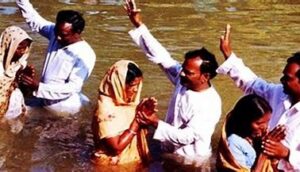 And as and when the woman drank the liquid she felt dizzy fell asleep. Then the victim was brutally raped and gang-raped by Bhausaheb, pastor Rahul and by another 40 year old man.
They even tried to sell her to a businessman into prostitution. The woman was beaten every day and the two woman were continuously watching her over. They even took away her mangalsutra and tied a black thread around her neck in the name of Jesus.
Son Thrown Up Into Begging
In between all this, her husband was looking out for her, And eventually he reached the Joshiwada area and located her wife. But those criminals kicked him out and even snatched his son. Now, they started to forcibly send the child to beg on streets. And they even used to beat him.
But, his husband again reached their place along with his friend and rescued her wife threatening those criminals. Both the women and Bhausaheb left that place to some village. She was taken back on 29th December, 2022.
Filing the Report
The woman who was brutally raped and assaulted along with her husband boldly took the lead and filed a complaint in the Sinnar Police station. For a month she had to face all this in the name of Christian conversion and allurement for job.
BJP's Chitra Wagh conducted a press conference on this glaring issue after meeting the victim. And told that the investigation of the case will be conducted under the guidance of DSP and ASP.
Conclusion
This is a horrific case which was going on by the official pastors of the local church. The whole nexus of begging, prostitution, Christian conversion is working in tandem under theshelter of Christain missionaries. And people who belong to poor working class are lured into it through deception. But the courage shown by this Hindu woman is extraordinary. Moreover, her husband's support and strength is something commendable because he is standing beside her in this tough situation.
But the accused Christian nexus of criminals has not made into the headlines yet, and the case goes foreshadowed.
---
Reference