Missionaries are breeding in Punjab like a litter and each day is a new family falling prey to the conversion.
Many ethnoreligious cultures have called Punjab their home for millennia. The area has long been amenable to the cohabitation of several religions. It takes pleasure in its diversity.
The British Empire annexed Punjab in the middle of the 19th century, and missionaries from the Christian faith intensified their evangelical work there. Christians have now settled across the Indian Punjab. They have a higher concentration in the districts of Gurdaspur, Amritsar, Jalandhar, Ludhiana, and Ferozepur.
Christian Deras
The number of Christian Deras in Punjab is rapidly increasing. Regular individuals are claiming to be "Apostles" and "Pastors" of these new age Deras. They have no formal education in Christian doctrine or the authority to preach. In exchange, they receive enormous sums of money and wield enormous authority.
The bogus Christian priests employ questionable practises like as miraculous displays and claims of treatment from fatal illnesses, among other things. These entice and mislead unsuspecting people, particularly from the lowest socioeconomic classes. The attraction of migration is frequently employed as bait in various circumstances. There have also been instances of force being used to engineer conversion.
Conversion Centres
The primary centre of Christian conversions is Sohian Kalan hamlet in Amritsar District (the Golden Temple – the centre of Sikh religion is in Amritsar). Gurnam Singh, a pastor, is credited for converting many individuals to Christianity and is claimed to be employed with the police department.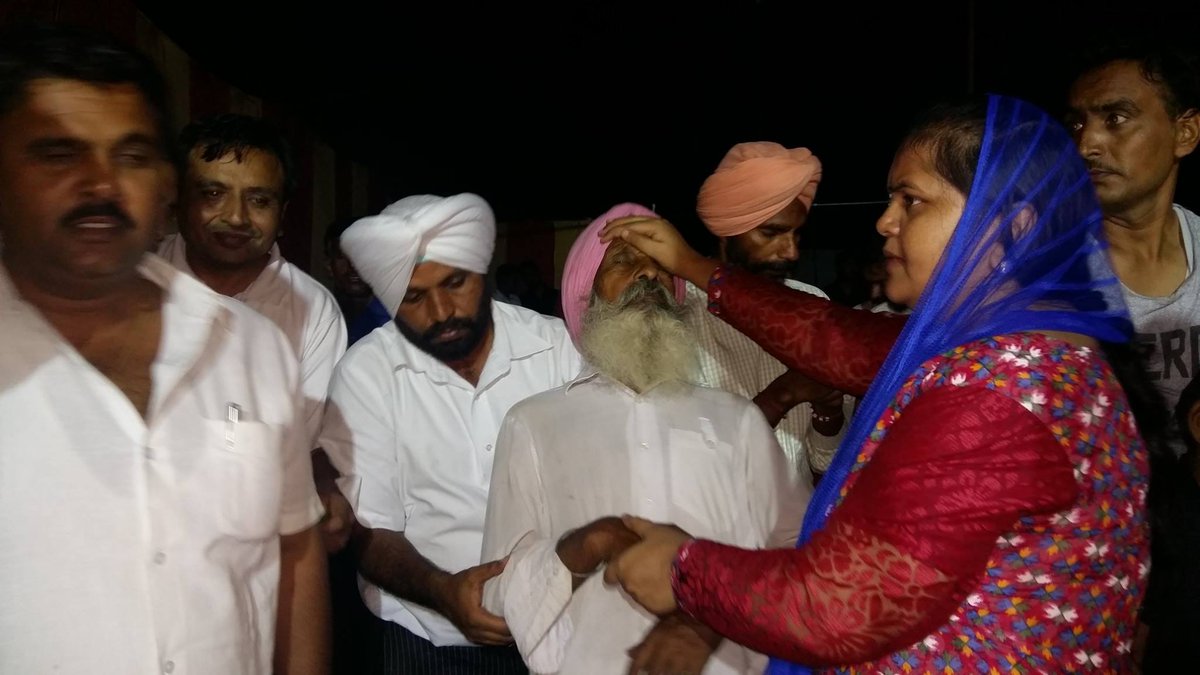 They also employ multiple people who work for them and help in conversions. They are all Sikhs by birth and are responsible for expanding the population of 'Pagadiwale Sikhs'. Additionally, they have several branches and millions of 'YouTube' subscribers. Thus, it is easy for them to reach widespread masses and influence them to convert.
Brainwashing The People
Sikh and Hindu children, from KG class are … being forced to attend church in school…. @CMOPb @Khalsa_Aid @sikhsiyasat pic.twitter.com/Ps1lQ71B7I

— No Conversion (@noconversion) April 1, 2023
Now the conversion epidemic has attacked children in Punjab now. Young toddlers are forced to attend church in school. Most of these kids belong to Hindu and Sikh families.
At a distance, the question of religious conversions in the state may appear excessively tendentious. For all, the state's Christian population has scarcely shifted from 1% to 1% during the last three censuses. This figure, however, obscures the complex sociology that serves as the backdrop to missionary activity in the state, which has historically targeted the most disadvantaged and marginalised segments of Sikh and Hindu society.
Missionary groups have persuaded a large number of Sikh and Hindu Dalits (particularly those from the Mazhabi and Valmiki communities in the Majha) to accept Christianity in practise by promising free English-medium education and subsidised healthcare, made possible by formidable financial machinery. Yet, considering that conversion means losing reservation privileges, it is only natural for converts to desire to keep their parent religion and birth names on paper. As a result, official estimates are likely to undercount the state's Christian population.
There needs to be a check upon these activities otherwise, Punjab will be a lost cause to the Christian Mission!