Karan Thapar is a well-known Indian journalist, political commentator, and television presenter. He is Jawaharlal Nehru's nephew-in-law and the first cousin of Romila Thapar. With that information out, it is not very difficult to determine his political leanings and alliances.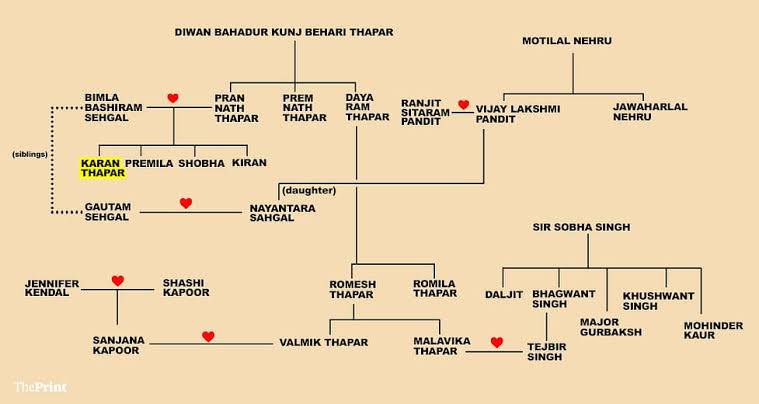 Karan Thapar is also a part of a Leftist publication house which is hellbent on overthrowing the BJP. What they do not understand is that the people are not that gullible and fact checking exists!
The Interview
During an interview with former Governor of Jammu and Kashmir Satyapal Malik, Karan Thapar made several false accusations against Prime Minister Narendra Modi and Home Minister Amit Shah. He attempted painting them as anti-Muslim. Karan Thapar asked Satyapal Malik about alleged anti-Muslim rhetoric from BJP ministers and Chief Ministers. He was selectively choosing old statements from BJP leaders and using them out of context to portray the BJP leadership as anti-Muslim.
Attacking BJP Stalwarts
One of the lies Karan Thapar told was that Amit Shah had previously referred to Muslims as "termites." However, Amit Shah has referred to the illegal immigrants as "termites" and rightfully so. They pose a threat to national security. Shah made this remark in support of the National Register of Citizens (NRC) in September 2018. Thapar brought it up five years later to incite Muslims against the current administration.
Karan Thapar also claimed that Yogi Adityanath, the Chief Minister of Uttar Pradesh, often mocks India's Muslim population by referring to them as "Abba Jaan." However, Yogi Adityanath has used this phrase to target opposition parties for engaging in appeasement politics in the state.
One of the Karan Thapar's claim that Modi targeted Muslims with the "kabristan-shamshan" remark he made in 2017. This was previously twisted by Rahul Gandhi, the blue-eyed boy of the Congress party, to promote his anti-Modi narrative before the 2017 Uttar Pradesh Assembly elections.
Bootlicking The Congress
Karan Thapar gushed over Congress leader Rahul Gandhi, while also condemning the Modi administration. The interview appeared to be just another rant against PM Modi and his government, which The Wire has been known to perform on a daily basis.
The publication of Karan Thapar has a history of attempting to discredit Modi and his party.
This includes publishing a malicious article in 2018 to defame Modi's ambitious BharatNet project, a not-so-long-ago manufactured story about Meta and BJP leader Amit Malviya, and an invented imaginary app "tek fog" to target the BJP.
Way Forward
Karan Thapar's interview with Satyapal Malik seemed to be biased and aimed at discrediting the BJP government. He made baseless accusations to promote his left-leaning agenda, without presenting any credible evidence to back them up.
Such repeated attempts to defame the BJP and its leaders by spreading malicious stories and writing biased articles only damage the credibility of the media. It's crucial for journalists to follow ethical principles and present factual information rather than promoting a particular narrative.
In an era where misinformation and fake news are prevalent, it's vital for media outlets to uphold the values of truth and objectivity. Only by doing so can they remain a reliable source of information for the public.