Sant Dnyaneshwar belonged to Maharashtra, a state renowned historically for its leaders and warriors. The writings and preachings of Sant Dnyaneshwar made knowledge of Dharma accessible to the masses. Sant Dnyaneshwar belonged to a family that held the 'watan' of Kulkarni in Apegaon. On the northern bank of the Godavari, eight miles east of Paithan, was Apegaon.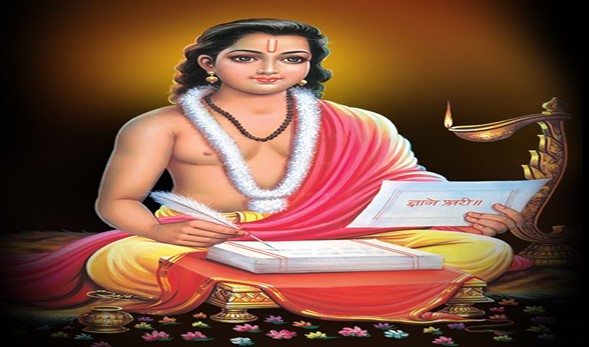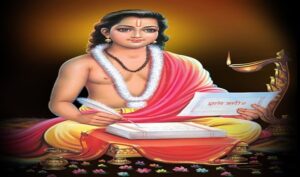 Brief History
Saint Dnyaneshwar was born to devout and religious parents, Vithalpant and Rukminibai. Dnyaneshwar (1275) was their second child, while Nivrittinath (1273), Sopan (1277), and Muktabai (1279) were their other three children. The four children were all born in Alandi. After taking Sanyaas, Vithalpant returned to Alandi when his Guru instructed him to. However, the Brahmins of the area ostracized them for adopting Grihastha Ashram after Sanyaas. As a result of the aforementioned reason, Nivrittinath's Janeu ceremony was not performed by the Brahmins of that area.
In the face of continuous ostracization and hostile conditions, the couple gave up their lives at the confluence of the Ganga and the Yamuna at Prayagraj. Having been orphaned at an early age, these four children had no other choice but to beg for their living.
Contributions
At such a young age, Sant Dnyaneshwar had evolved into a spiritually gifted and inclined child. Approximately between the ages of thirteen and sixteen, he composed Dnyaneshwari or Bhawarth Dipika. The work is a commentary on Bhagwad Gita and seeks to highlight the deeper significance of Arjun's conversation with Shree Krishna. It is a work of significant philosophical and poetic merit. This is the fundamental Granth of the Warkaris. Throughout the Granth, complex philosophical concepts are explained lucidly and clearly. Its simple language, metaphors, and similes are not only easy to understand but also suitable for all. Because it is written in Marathi, the Granth gained immense popularity and acceptance.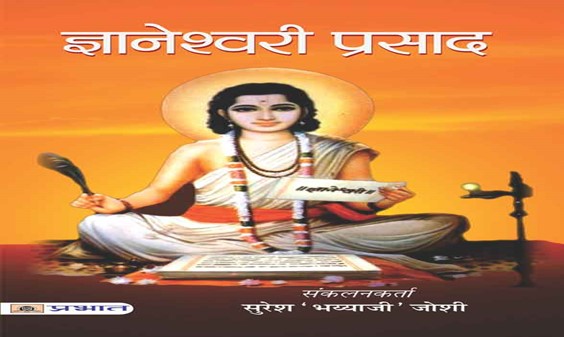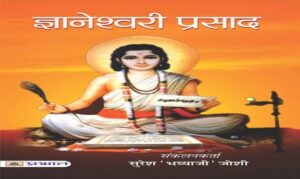 Its detailed explanation of approximately 700 shlokas of Bhagwatgita extending to more than 8,500 verses demonstrates the book's independent nature and Sant Dnyaneshwar's enormous knowledge.
Regarding specific references and examples, in the sixth part of the Bhagwatgita, there are 47 shlokas, while in the commentary in Dnyaneshwari, there are 497 verses. The Gita Shlokas are elaborated on and discussed in Sant Dnyaneshwar's book in further detail.
Dnyaneshwari not only provides much information from the point of view of philosophy but also exemplifies thought-provoking and engaging poetry. The book uses distinct and subtle language. It is a marvel of writing because it is structured and beautifully written. No substitute has yet been found for the words and phrases used. In this book, the author demonstrates an in-depth understanding of the subject. This is an excellent book written by Sant Dyaneshwar, one that will captivate readers. Marathi has been used superbly in this book, making it one of the best pieces ever written, which does not only appeal to native Marathi speakers but also to non-Marathi speakers.
Dnyaneshwar was a Yogi. Additionally, Sant was well-versed in Yogic Kriyayein. It was clear from his confidence and demeanor that he was speaking from his own experience about Yoga and its practices. The way he took Samadhi reflected this knowledge. In addition to Yoga, Sant Dnyaneshwar was aware of other forms of spirituality, such as "Bhakti" and idol worship.
These spiritual paths play a crucial role in human life, which he emphasized and also described. Along with Dnyaneshwari, Dnyaneshwar wrote the "Amritanubhava" or "Anubhava-mrit". Yoga and philosophy are the topics he discussed in these books.
In addition to unspoken and unseen miracles, Sant was credited with other feats that are impossible for normal people to accomplish. It is these revered and highly evolved souls that elevate mankind to heightened spiritual heights. Maharashtra has produced many evolved and highly respected seers and Gurus who have contributed greatly to Sanatan Dharma. Hindus will forever be grateful to Sant for showing us the right path of spirituality and achieving higher consciousness.
---
References: