Separatism is the easiest method adopted by nation-breaking forces. There has never been a time in history when some internal or external organisations didn't try their best to provoke, invigorate and hurt this country. And this time, when the Bharatiya consciousness is rising, rather gradually; termites have started to creep in.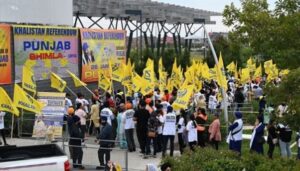 Khalistan is not something new for us. The movement reached its zenith in the 1980s with the goal of creating a separate Sikh country. Jarnail Singh Bhindrawale and the Nirankari sect initiated the violent clashes. The reason stated to be the trifurcation of Punjab in 1966, on a linguistic basis. Though the idea took shape in the 1940s by Master Tara Singh, of Siromani Akali Dal.
Bharat, in its relentless quest for unity, has always been suffering. On one place diversity is the beauty of Sanatan Dharma, yet, it becomes a bane by a few elements.
They divided, thus they ruled #SanatanaDharma

Please follow for daily quotes pic.twitter.com/5EM2lxEsi3

— Indologia ~ Thoughts For a Nationalist (@indologia) April 21, 2022
Why Khalistan Resurfaced In 2020s
After a year-long so-called 'Farmer Protests', held in Delhi, Khalistan links came up. A Canada based organisation, 'Sikhs For Justice' is involved in the agitations. An affidavit was also filed in the Supreme Court by Attorney General Venugopal in this regard.
'Khalistan Referendum' is one such attempt to fire up the issue even further. And Canada is the epicentre. Continuous Hindu bashing by some anglophile- Sikhs on social media has become rampant. Spewing venom against Sanatan Dharm is the best way to create separation among Hindus and Sikhs. Also, last week a prominent Hindu Temple defaced by Khalistani groups.
Canada: Swaminarayan Temple in Toronto vandalised, defaced with pro-Khalistan and anti-India sloganshttps://t.co/1lzwfTB5D6

— OpIndia.com (@OpIndia_com) September 15, 2022
But it is funny that Khalistan is created in a corner of Canada! Such referendums are to incite Indian government and Hindu population. Ten thousand Sikhs mobilised on the streets of Brampton to show 'democratic resentment'. Those Anglophiles 'pagadidhari' can never be true Sikh. Because they have cut down their own roots with Sanatan consciousness.
What The Government Has To Say
Indian High Commission condemned the defacing of Swami Narayan temple in Toronto. They also requested Canadian authorities to investigate the matter. It should not be taken as an isolated event. These kinds of hate crimes are on upsurge. Indian government has also made an advisory for the Indian citizens travelling or going for study to Canada. Advises are given to take precautions and remain vigilant. madad.gov.in is a portal for such complaints by Indian nationals.
But after the referendum, the government's stands seem passive and quite distancing.
A Way Forward
For these separatist elements indivisibility of Sikhism with Sanatan is unbearable. Sikhs and the traditions are beautiful essence of most sublime of Sanatan and the respect for everything Sikh in the minds of Hindu is the essential element that binds us. Taking this threat as not waning soon, it is the first priority to take necessary measures in the homeland. Traditionally, as major religions of India, media and books have taught Sikhism as a separate identity.
But it is high time to bring about the Sanatan roots of Sikhism in the forefront. Through social media and books, the ultimate 'balidaan' of the great Gurus need to be told.
As the bhajans by saints are sung in temples, the glories of Gurus need to be sung and told to children. Verses from Guru Granth Sahib should also become part of our daily prayers.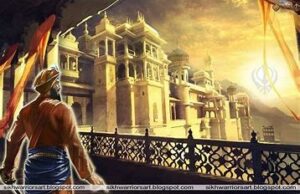 Separatism is a mental creation, it will be decimated by mental purification. Nonetheless, the Government of India has to be firm on its stand and curb the separatist elements within the country. Connecting the dots of what happened in UK and Canada is necessary.
---
References