Rahul Gandhi, the scion of the Congress party, has been disqualified from the Lok Sabha. The entire Congress clan has been callous and discriminatory to the people of India, so this shouldn't be surprising. Historically, the INC has been classist and insensitive toward not-so-privileged people since Independence. Rahul Gandhi continued the legacy by making an insensitive stab at PM Modi and his surname. As a result of this insinuation, he was convicted and disqualified from the post of Lok Sabha MP. Undoubtedly, the hoarse cry of the INC and its sympathizers has begun regarding the black day of democracy.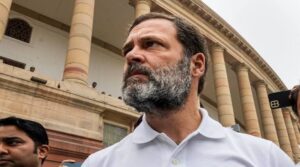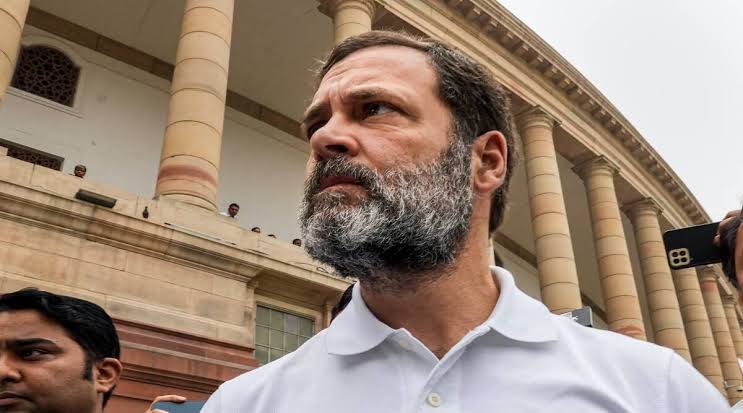 I'm stunned by this action and by its rapidity, within 24 hours of the court verdict and while an appeal was known to be in process. This is politics with the gloves off and it bodes ill for our democracy. pic.twitter.com/IhUVHN3b1F

— Shashi Tharoor (@ShashiTharoor) March 24, 2023
The Entire Issue

Of

Rahul Gandhi's Disqualification

– Legal Angle
Whatever the Gandhi dynasty does or says is justified since India would not have been an independent nation without Nehru-Gandhi. (Pun Intended!!) According to section 8(3) of the Representation of Peoples Act, 1951, Rahul Gandhi was disqualified. MPs and MLAs convicted of any offense and sentenced to imprisonment for not less than two years shall be disqualified from becoming MPs or MLAs.
#RahulGandhi's candidacy has been cancelled. Calling a thief, a thief has become a crime in our country. Thieves & looters are still free & Rahul Gandhi was punished. This is a direct murder of democracy. All govt systems are under pressure. This is the beginning of the end of… pic.twitter.com/uubBUmsqeY

— ANI (@ANI) March 24, 2023
Following his conviction, Rahul Gandhi was immediately disqualified. However, it is important to note that this is the same legislation that Rahul Gandhi opposed in 2013. There is a strange way in which Karma hits back, and how!

In the run up to 2019 polls, @RahulGandhi kept repeating – Chowkidar Chor Hai notwithstanding the harm he was doing to political discourse. He went on ranting against PM @narendramodi even if it meant he was defeated in his own seat and his party wiped out nationally.

— Jagat Prakash Nadda (@JPNadda) March 24, 2023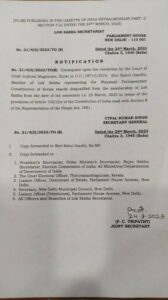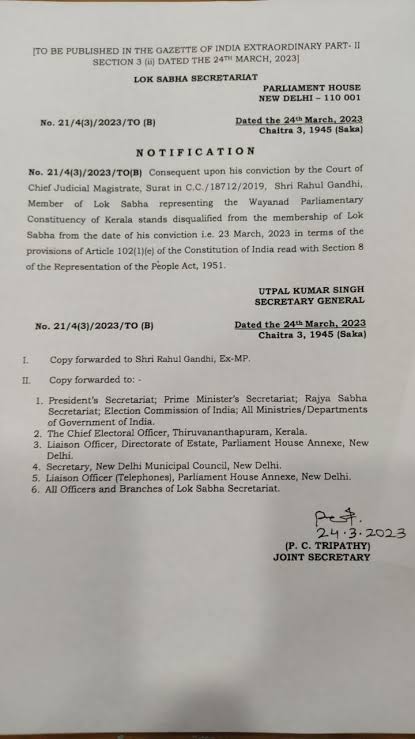 Rahul Gandhi was convicted by the Surat Court and sentenced to two years in prison. Back in 2019, he referred to the Modi community as thieves in an insinuation aimed at the Modi community.
A criminal defamation case was filed by Gujarat BJP leader Purnesh Modi after Rahul Gandhi asked why everyone with the Modi surname is a thief, mentioning Nirav Modi, Lalit Modi, and Narendra Modi in an election rally.
Rahul Gandhi was disqualified under Section 8, of the RPA, which deals with disqualification for conviction of offenses.The provision is aimed at "preventing the criminalization of politics" and keeping 'tainted' lawmakers from contesting elections.
  Sec 8(3) specifically states that: "A person convicted of any offense and sentenced to imprisonment for not less than two years shall be disqualified from the date of such conviction and shall continue to be disqualified for a further period of six years since his release."
Following this, Abhishek Manu Singhvi addressed the media and stated the following, "We all know that Rahul Gandhi has been speaking out fearlessly both inside and outside the Parliament. Clearly, he is paying a price for it. The government is rattled. This government is finding new techniques to throttle his voice".
Conclusion
The mad hunt to gain brownie points has begun in the Congress party in response to this. It has been claimed by Renuka Chowdhary that PM Modi called her Surpanakha, whereas the PM has never made such a statement. There is a dangerous level of blind hatred that Congress followers and sympathizers harbor toward PM Modi. A number of congressmen have taken direct jibes at different communities, incited religious violence, hurt India's position, and insulted Hindus and countrymen on various platforms over the past few years. Innumerable times, Congress and its people have spewed venom against India, and this time when RaGa has been punished, their elitist attitude has been blatantly exposed. India and its interests have long been taken for granted by the entire Congress clan, but it can't continue indefinitely. This time RaGa was served justice and this should be the first step towards correcting his forsaken attitude towards India.
Reference: