China is always onto its mischiefs against India. The expansionary politics of China is pestering every other nation connected to China. On the last week China 'changed' the names of 11 villages of Arunachal Pradesh. This is the third time China has done anything like this. However, Home Minister Amit Shah is on a visit to Arunachal Pradesh at this crucial point. From 10-11 April he will be in Arunachal. And what he says there is important to know.
Amit Shah to Reach First Village Of India
After Chinese gimmicks, as Home Minister Amit Shah reaches Arunachal Pradesh he showed China its place in strong words. The way HM Amit Shah showed the strength of India is tried and tested several times in these few years. He said that,
"The time when just about anyone could encroach upon Indian land has passed. Today, no one can occupy even an inch of our land."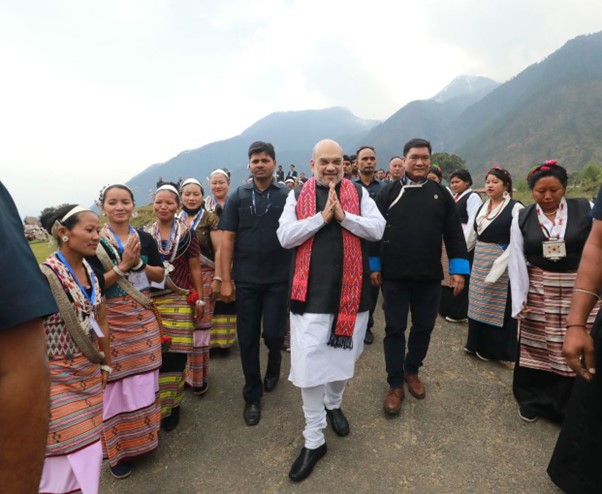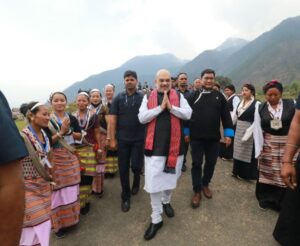 We are working and boosting our Defence sector on exponential level and that makes people fearful. This sense was quite explicit in Amit Shah's words.
#WATCH | As the Home Minister, I can say this proudly, as far as the Chinese border is concerned, China cannot encroach even a tip of a pin's worth of our land until ITBP jawans are present there: Union Home Minister Amit Shah in Kibithoo, Arunachal Pradesh pic.twitter.com/FyftiFrCGl

— ANI (@ANI) April 10, 2023
He also launched the 'Vibrant Villages programme' in Kibithoo village. While giving his speech he was also insistent upon the integrity and unity of India, which cannot be broken.
Chinese Spokesperson Interfered in the HM's Visit
While the Chinese spokesperson when asked about Amit Shah's visit, he said that "Zangnan is China's territory". China is unabashedly calling out Indian leaders visiting their own territory.
While retorting to the blabbering of China, Spokesperson of Indian Minster of External Affairs (MEA) said,
"This is not the first time that China is making such attempts, and we have criticised such attempts. Arunachal Pradesh is an inalienable part of India. China giving its own inventive names will not change the ground reality. I would like to re-emphasise that."
Therefore, this comes as a very apt reply because India is insistent upon its stand and has been proving our might since Galwan valley clash. The loose political gimmicks by China shows nothing more than childish interference.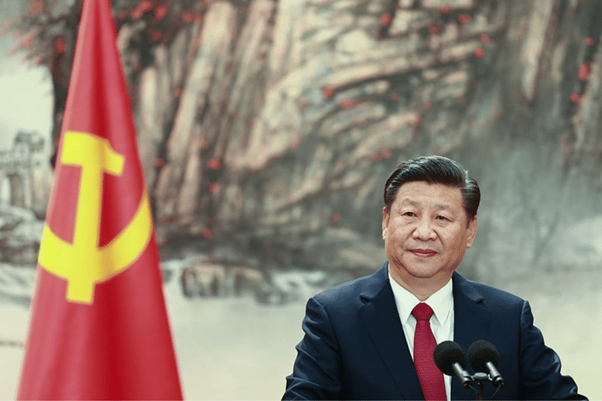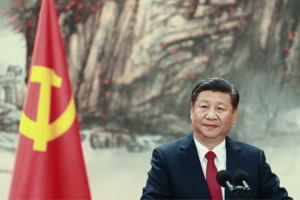 ---
Reference