Pakistan's economy has been in a downward spiral for years, with high levels of inflation, unemployment, and public debt. Pakistan is currently facing a severe financial crisis, with high levels of inflation, unemployment, and public debt. However, Pakistan's support for terrorism has only made matters worse, with the country losing out on foreign investments and access to international markets.
Military Shipwreck Of Pakistan
A few days back in North Waziristan bordering Afghanistan, a Brigadier rank officer of Pakistan army was killed. Mustafa Kamal Barki who was a spy of ISI got killed by the Islamic terrorists. Sounds funnier? Yes, because Pakistan being itself the cradle of Islamic terrorism is now hit by it. Continuously from 4-5 years two Pakistan has been nourishing the concept of good terrorism and bad terrorism. And so-called bad terrorism is hitting Pakistan at this moment. Therefore, this incident with a Brigadier is not something common, but it indicates the upcoming debacle in Pakistan.
This killing is claimed to be done by Tehreek-e- Taliban.
Talisman of Tehreek-e- Taliban
An Islamic fanatic country gravely hit by its own progenies is a justice of the fate. Definitely, Pakistan has been the biggest hook in imposing terrorism on India and been a shade for the other major terrorists. But, is now stricken by the deadly Tehreek-e- Taliban, which is a different group than Afghanistan's Taliban. And the main motive of TET is to impose Sharia Law in Pakistan.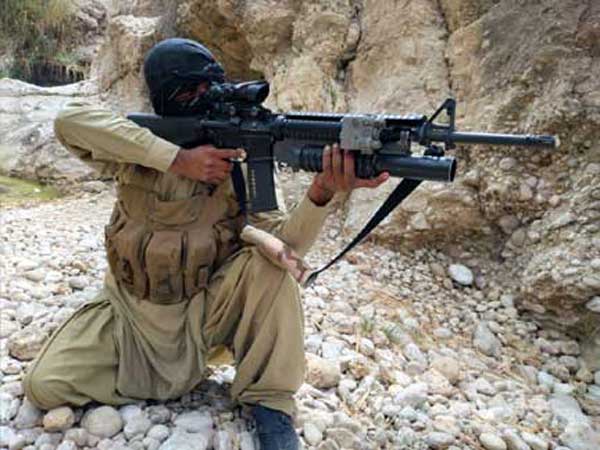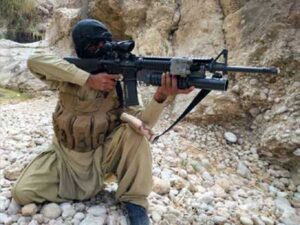 With the havoc of TTP dormant terrorist groups are emerging which are against Pakistan. Islamic State (IS), al-Shabaab, Balochistan Liberation Army (BLA) and Jamaat Nusrat Al-Islam wal Muslimeen (JNIM) are considered one of the most deadly terrorist groups.
According to the report in Indian defence Review, the upsurge of terrorist attacks in Pakistan, was almost on a double in 2022. And with that, Balochistan Liberation Army is working wonders in surpassing TTP in terror attacks.
"The Islamic State Khorasan Province (ISK) planned and executed 13 attacks in the Federally Administered Tribal Areas along the Afghanistan border, followed by eight in Khyber-Pakhtunkhwa, and two in Balochistan. ISK's deadliest attack in Pakistan occurred in Khyber-Pakhtunkhwa when a suicide bomber killed at least 56 people in an attack on a Shia Mosque during Friday prayers."[1]http://www.indiandefencereview.com/news/finally-is-pakistan-paying-the-price-for-its-sins/
IMF Declines Pakistan's Ask
In this critical situation Pakistan is looking up to International Monetary Fund to make sure that the country can run. But, IMF is not an NGO which can easily be used for welfare purposes. And hence, IMF has shown Pakistan its real situation and not promised of any significant help. International Monetary Fund (IMF) has asked Pakistan to reduce its defence spending, citing the country's precarious financial situation.
HUGE – Pakistan inflation skyrockets to 47%. Currency plunges all time low to 284 against dollar. People facing troubles in Ramzan month.

Banana – Rs 500/Dozen
Grapes – Rs 1600/KG
Milk – 270/L

The Price of onions have increased by record 230%? Follow our handle for more news.…

— Times Algebra (@TimesAlgebraIND) March 27, 2023
Since, Pakistan's defence budget is one of the largest in the world, and any significant cuts could impact the country's military capabilities. Pakistan has historically relied on its military as a means of maintaining its regional influence and projecting power. However, the country's current economic crisis has led to questions about the sustainability of this approach.
But, as IMF has deferred the loan programme started during the Imran Khan regime. Along with that has asked Pakistan to increase the goods tax to about 25%. All these conditions on Pakistan will lead to put pressure on Pakistan's Army to cut down the military expenses.
What The Situations Indicate In Pakistan?
Pakistan is losing trust of the international agencies, and even the authorities have lost the mandate and trust of the citizens. Although, the weak political scenario of Pakistan has always been the reason of a wreck that Pakistan is. But now, the military which was at the helm of affairs of the country, has now lost control over the major circumstances. Military, which has been busy in usurping and destabilizing political authorities since two decades, is now seeing its own decline.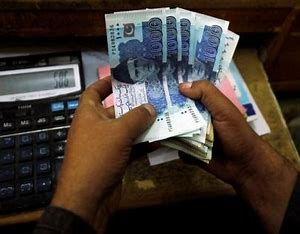 The out of control terror situation and rising protest from the public is enhancing the chances of downfall of Pakistan.
Pakistan Taking Chances In SCO?
In the recent development, Pakistan has agreed upon attending the meeting of Shanghai Cooperation Organisation (SCO).[2]https://www.hindustantimes.com/india-news/paks-in-principle-decision-to-attend-sco-meets-in-india-undecided-on-mode-101679929991345.html As per the report in Hindustan Times, the NSA (National Security Advisor) level meeting is going to be conducted in New Delhi on 29 March. While India has invited all the member countries, Pakistan has also agreed to join the meeting in principle. Final confirmation is still uncertain.
This suggests, that Pakistan is now trying to approach the neighbouring countries in a humble manner. This is a groundwork for the financial aid Pakistan can ask for in SCO.
Conclusion
This debacle in Pakistan signifies to its uprooted leadership and especially the proxy leadership. The proxies in the name of national leadership are just looting the country without any accountability. The political authority which is the puppets in the hands of the military leadership has shown the colours in the 21st century. The situation is virtually also alarming for India per say, because turmoil in the region is not good for the growth of the whole regional populace. However, India is currently on the path of strengthening itself for any kind of upcoming blinks. While, Pakistan is a debacle in the making!
References