While, Christian evangelism across world is fully funded and India is one such place. Paul Dinakaran is one such Christian evangelist in India. His base is actually in Tamil Nadu and his whole family is involved in the business. Yes, he has a multi-billion business of soul harvesting in India. In this stream, Paul Dinakaran decided to conduct a programme in Sri Lanka's Jaffna. But fortunately enough he has been kicked out of Jaffna, as Hindus rose to protest.
What Is The Issue?
In a recent event, Evangelist Paul Dinakaran's organisation had organised a 3 day preaching event in Jaffna, Sri Lanka. The whole family of Paul Dinakaran including his wife, daughter and son. The meeting organised by the 'Jesus Calls' was a prayer meeting focused to heal the economically hit Sri Lanka. However, people are aware of the eccentricities of Evangelists and how they fool people. But this time situation was different in Sri Lanka. Because, this time Hindus of Jaffna had resolved to not let any Christian evangelist enter the place.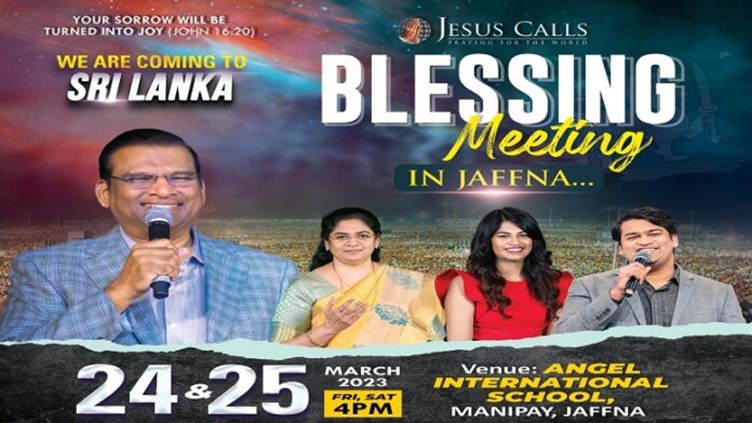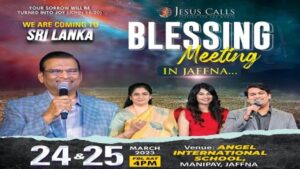 Police Report Against Paul Dinakaran
Almost 50 Hindus filed a complaint to the police DIG to stop Paul Dinakaran from conducting that religious gathering. The complaint stated,
"We wish to bring to your kind notice of a situation developing in Manipay and Rasavin Thoddam in Jaffna district which will create law and order problem towards disturbing the peace, tranquility and interfaith relationships".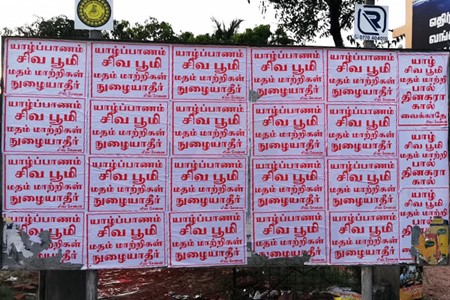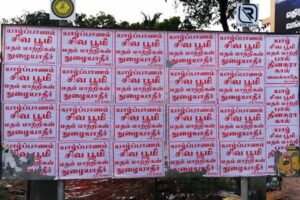 The complaint was filed by the Hindu group Shiv Sena, which had intended to stage a protest against Paul on 24th of March.
Immigration Department Detained Paul
According to the complaint filed against Paul, he was arriving in Sri Lanka on a business visa; therefore he cannot conduct a religious meeting. Hence, immigration officials detained Paul and seized his passport. Paul Dinakaran was detained for a small period of time and from there he was asked to return to Colombo on 24th.
This action was taken at the Bandranaike International Airport and he was asked that the Christian religious meeting shall not be conducted.
Hindus Rose To Protest
The awareness shown by Hindus in Sri Lanka is commendable and needs to be adopted by Hindus all around the world. Well, Hindus need to be aware of the schemes and traps by the Christian evangelist, currently, whole of Southern India is facing this menace in a grand level. Even the government authorities and political parties are involved in this. Tamil Nadu is badly stricken by the wave of Christian conversion. So, this incident came as a positive sign for all of us that Hindus of Sri Lanka raised the slogan of Land of Shiva and stood against the Evangelist Mafia, Paul Dinakaran.
---
References-