In February 2022 India began its fight against drug trafficking under Operation Samudragupta. This is a joint operation between the Indian Navy and the Narcotics Control Bureau (NCB). It is a successful attempt by the government to stop maritime infiltration of contraband. 
India as a Destination and Route for Drug Trafficking
In 2015, the United Nations Office on Drug and Crime (UNODC) stated that the traditional route of opiates from Afghanistan was through the Balkan Route. However, it also indicated a change in the trend through the development of the Southern Route. This Southern Route was facilitating a flow of heroin out of Afghanistan to diverse locations in Africa, Asia, Central and Western Europe and Oceania. The groups that are responsible for this contraband trafficking use sea routes to send large consignments by boats and ships. The UN report stressed that India was the main destination market in South Asia. It also indicated that China was the largest potential revenue source in Southeast/East Asia.
The 2021 World Drug Report found that the COVID-19 pandemic accelerated the use of sea routes by the traffickers and denoted an increased shipment size for the domestic markets of South Asia.
India is located between two of the largest opium producing and trafficking regions, namely the "Golden Crescent" in the west and "Golden Triangle" in the east.
The development of the Southern Route makes India vulnerable to contraband trafficking. India acts as a destination and a transit route for opiates produced in Asia.
Successful Seizures of Contraband under Operation Samudragupta
Operation Samudragupta initially successfully seized 529 kg of Hashish, 221 kg of Methamphetamine and 13 kg of Heroin in February 2022. The joint team of NCB and Indian Navy seized these contrabands at the sea off the coast of Gujarat. It is reported that drugs were all sourced from Baluchistan and Afghanistan.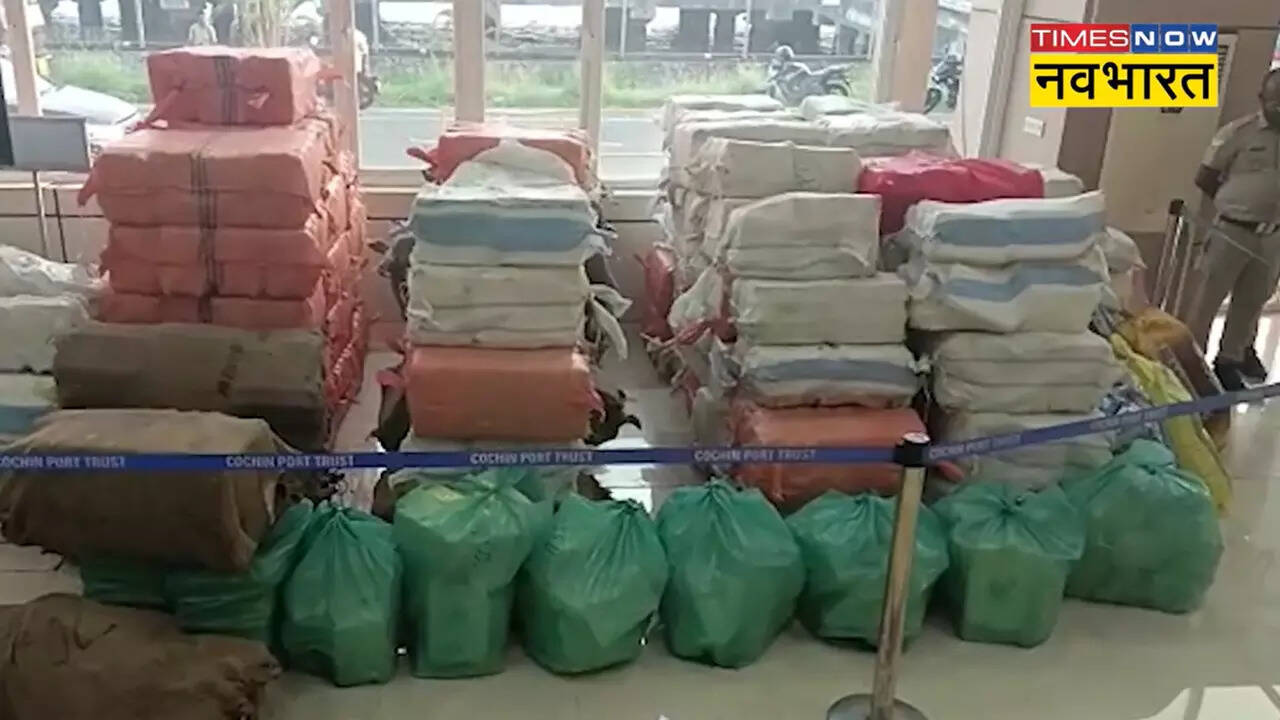 In May 2023, Operation Samudragupta seized drugs worth Rs 15,000 crore in Indian waters. The consignment was of 2,525 kg of high-purity methamphetamine drug. The drug loaded vessel originated from a port in Iran. The source of the drugs is stated to be Pakistan. Officials report that the mother ship was stationed at different points in the sea. The smaller boats would go collect consignments from the mother ships from several countries. A Pakistani national was also on the boat by Kerala Police on May 13 as part of the major drug bust.
These successful operations point towards the dangerous agenda of spreading drugs in the markets of South Asia in general and India in Particular. A drug addict India would be useful to its enemy nations. The world's second fastest growing economy is an ideal market for drugs and contraband. This geographical location of India is also suitable to use as a funnel for the flow of drugs into other nations. Thus, the government must continue ventures like Operation Samudragupta to keep its youth off drugs and ensure the success of India on a global platform.