India has been known to provide aid and support to other countries in times of need, including in the aftermath of natural disasters such as earthquakes.
Catastrophe in Turkey
After this week's catastrophic earthquake that hit Turkey and Syria. Over 21,000 people were killed and many more were left homeless and in need of aid after the earthquake with a magnitude of 7.8 struck. The country's location at the intersection of several tectonic plates makes it vulnerable to strong earthquakes. In recent years, Turkey has experienced several earthquakes, including the 1999 İzmit earthquake, which was one of the deadliest in Turkish history, causing more than 17,000 deaths and injuring more than 50,000 people.
Operation Dost by Bharat
At this hour of need Modi government initiated "Operation Dost," and they dispatched rescue personnel, supplies, medications, equipment, and hospitals to Turkey.
7th #OperationDost flight reached Syria with over 23 tons of relief material, including gensets, solar lamps, emergency & critical care medicines, & disaster relief consumables.

Received at Damascus airport by Deputy Minister of Local Administration & Environment Moutaz Douaji. https://t.co/oRWnY7ET2V pic.twitter.com/8tyWCBzbiE

— Arindam Bagchi (@MEAIndia) February 12, 2023
"Dost," which can be translated as "Friend" in both Hindi and Turkish, was chosen as the operation's name. Turkey's ambassador to India, Firat Sunel, tweeted the Turkish adage "Dost kara günde belli olur," which translates to "A friend in need is a friend truly."
India is at the fourth position in deploying largest crews for the humanitarian aid for turkey and Syria. India is a country which always comes forward to help any country in need. In general, India provides assistance to other countries in the form of disaster relief teams, medical aid, food and shelter, and financial support. India has a strong disaster relief infrastructure and has experience in responding to emergencies both within the country and abroad. India has a history of reaching out to other countries in their time of need and has provided aid to countries affected by earthquakes, tsunamis, hurricanes, and other natural disasters.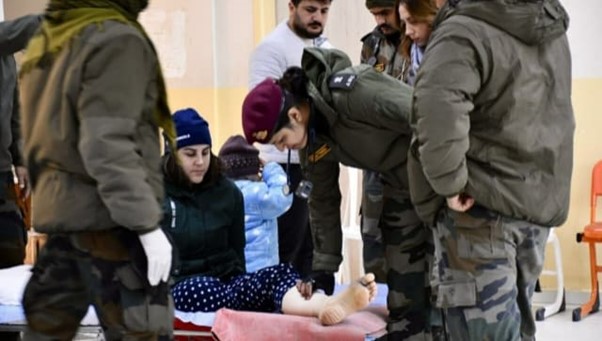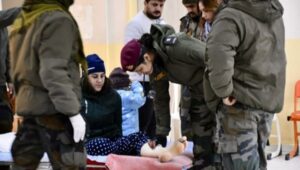 Turkey's hate and Bharat's empathy
This aid to Turkey is consistent with India's tradition of providing assistance to other countries during times of need, regardless of political considerations. This assistance is driven by the country's commitment to promoting peace and stability, and its belief in the importance of working together to address global challenges. As for the relationship between India and Turkey, it is complex and dynamic. The two countries have a long history of cultural and trade ties, but there have also been differences on regional and geopolitical issues.
Turkey has been consistent in its stance of bashing India over so called anti-Muslim actions. Turkey wants to be the crown of Islamic nations and assumes itself as the Caliphate. And therefore, tries to interfere more often in the internal matters of India. While the article 370 was scrapped, Erdogan had tried to interfere in favour of Pakistan. He passed the rhetorics which were somewhere an attack over the integrity of India. Apart of all this Islamic-politics, India stands first to help Turkey.
This is the way of a 'natural superpower'. Owning ones strength and also helping out those in need.
---
References-