While India celebrates 100 medals in the Asian Games, we should remember that the wrestlers' community did not win any accolades. Andolanjeevi bear the consequences of choosing to play politics and not sports. Earlier this year, Bharat's medal-winning wrestlers deeply embroiled themselves in petty politics in the name of 'Wrestler's Protest' at Jantar Mantar, New Delhi. Their unprofessional conduct and lack of faith in the IOA ultimately hindered their performance at the prestigious Asian Games 2023. These athletes sacrificed valuable training time and spent their energy on being Andolanjeevi.
Andolanjeevi Bajrang Punia's Loses at Asian Games 2023
Among the notable disappointments was Andolanjeevi Bajrang Punia. This Indian freestyle wrestler was granted a direct entry into the competition due to his involvement in the protests. However, Punia's performance on the mat fell short of expectations. He suffered a loss in the bronze-medal-bout to Japan's Kaiki Yamaguchi in the men's 65 kg wrestling division, highlighting the consequences of a divided focus.
Andolanjeevi Sakshi Malik Chose to Skip the Asian Games 2023
Andolanjeevi Sakshi Malik, another promising Indian wrestling star, chose to miss out on the Asian Games. Her decision to bypass the wrestling selection trials, held in Delhi on July 22 and 23, automatically excluded them from the games. The Andolanjeevi athlete actively participated in the protests against the Wrestling Federation of India (WFI) chairman, Brij Bhushan Sharan Singh.
These protests not only added to the ongoing controversies surrounding Indian wrestling, it helped these selfish athletes focus on politics instead of preparations.
Andolanjeevi Vinesh Phogat: No Asian Games and No World Wrestling Championship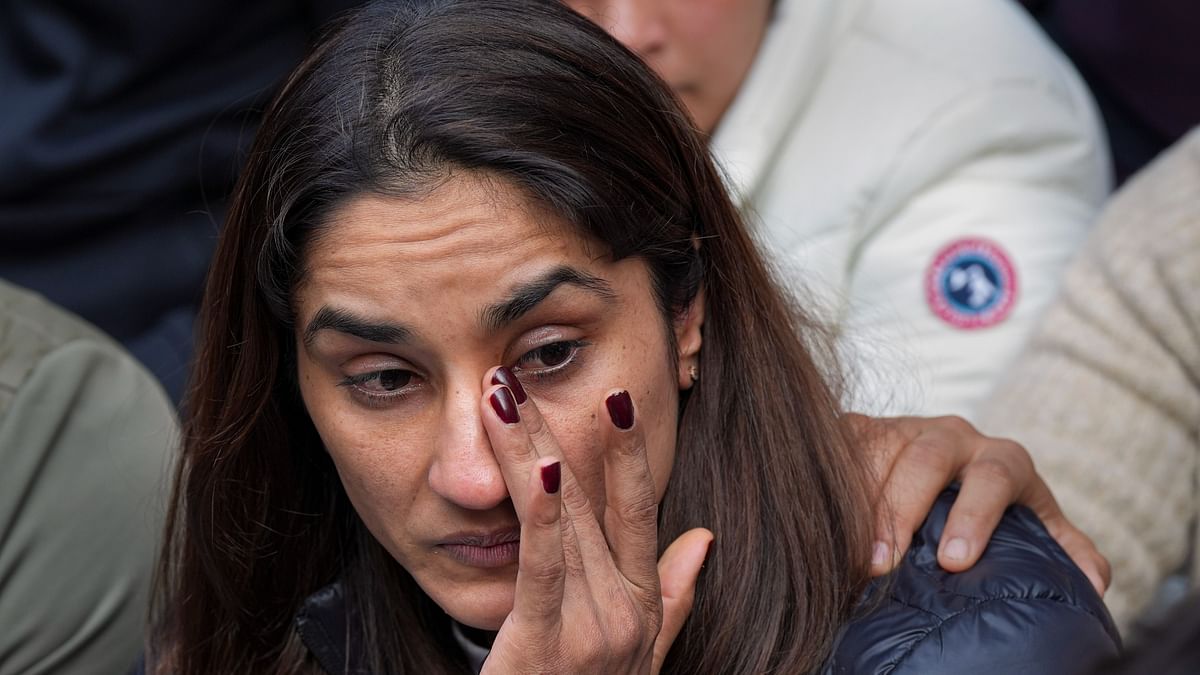 Andoaljeevi Vinesh Phogat was also handed a free pass into Asian Games 2023. However, the athlete chickened out by claiming injury. Officially, she underwent surgery on August 17, 2023. Currently, she is recovering from the surgery. Her doctor reports that she needs rest for six months to fully recover. However, this means that Vinesh will miss the 2023 Asian Games and the 2023 World Wrestling Championships. 
Tractor Protesters Seek Medals in China: The Absurdity of it All
To compound the disastrous consequences of political engagements by sportsmen, there are reports of the 'Tractor Protester Gang' demanding direct medals for Bajrang Punia, These insane members of this gang cite that his commitment to the cause of justice should make him directly eligible for a Silver Medal. Reports state that this bizarre demand even extends to the possibility of staging a dharna (protest) in China. Such actions underscore the unprofessional conduct and mindset of certain athletes who prioritize politics over sports and training.
In conclusion, the Asian Games 2023 witnessed Indian wrestling's underwhelming performance. Moreover, it displays the consequence of sportsmen using their public influence in political pursuits and protests give shameful results. While athletes have the right to advocate for justice, they must also show faith in the system that has propelled them into the limelight. Thus, India's performance in wrestling showcases that sports need tough training individuals not tough politicians and protestors. The distractions caused by political engagements and protests proved detrimental to the medal aspirations of Indian wrestlers at the Asian Games. Therefore, future athletes of Bharat must learn a lesson to be a more focused and professional individual in their journey in competitive sports.