Justice is a matter of patience. And Indian Judiciary system frequently tests that patience for poor and common people. There are many instances which prove the lethargy and twisted ways of autocratic judiciary in India. Over the period of few years, the collegium system, interference in the executive work by judiciary were on the target of the law makers, and media persons in general. This is the phase in Indian history, where Indian judiciary is facing the most backlashes and criticisms, especially the hon'ble Supreme Court.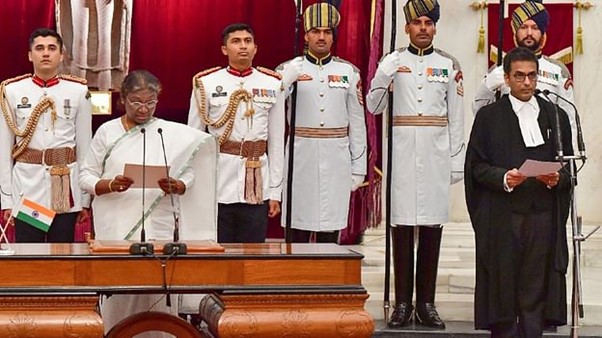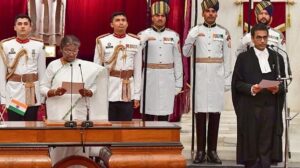 Who is 50th CJI?
DY Chandrachud is the son of the longest serving Chief Justice of India, YV Chandrachud. His father is the longest serving CJI of India from the year 1978 to 1985. Justice has been a part of several benches and verdicts. He is a student of Economics Hons. From St. Stephen's College, and did his LLB from DU Campus. Eventually, he obtained his LLM and Doctorate from Harvard Law School, USA. IN the recent years Justice Chandrachud has become an epitome of that Harvardian mindset in the Indian parlance. It is an undeniable fact that the structure, ideation, code of conduct of the current Indian judiciary continues from that of the times when Bhagat Singh ji was given the capital punishment. We eventually see a new leader of any institution to bring in fresh improvements and reliefs, but it is doubtful in case of Shri DY Chandrachud.
Why Target DY Chandrachud?
It is not the matter of deliberate targeting. However, the new CJI's actions and statements seem very far from the realities of the Indian conditions. Living in an aristocratic realm and assuming the core issues to be all inspired from the post-modernist agendas has crumbled the sense of justice. Though for many his judgements can be 'path-breaking', but they have garnered intellectual criticisms.
Bad news
DY Chandrachud, who will take oath of next CJI on Nov 9, today said he'll pursue his predecessor UU Lalit line.
Reference to just 2 rulings of UU.
1. Lalit ruled criminals who rape & murder even "4-yr-old girl in MP", also have future.
2. Opposed 10% reservation to EWS.

— Prof Hari Om (@DostKhan_Jammu) November 8, 2022
In the case of Sabrimala, his complete negligence of the Dharmic idea and upholding a judgement which also breaks down the fundamental right of practicing ones religion. For the leftists his verdict can be forward looking but civilizationally, it decimates the Bharatiya ethos. It is dictum which denies thousands of years of parampara.
His role as a wokeist trained in the Harvard milieu is proved with his obnoxious judgement on approving adultery which was unconstitutional under the IPC's section 497, stating it to be a violation of equality and privacy.
Conclusion
So the situation remains, that Justice Chandrachud was also a part of Ayodhya verdict but his overall viewpoint regarding Bharatiya civilization is on an activist-reformist mode. He is more of a judicial activist rather than a judge who keeps all circumstances in mind. His further actions through judgements can become a matter of 'Judicial supremacy' and overruling the authority of the executive, if it goes on like this.
---
References-
व्हीलचेयर से ताकती बेटियाँ… सुप्रीम कोर्ट के 50वें CJI बने जस्टिस DY चंद्रचूड़ (opindia.com)