During his,Baba Ramdev, recent trip to Rajasthan's Barmer district, the Hindu spiritual leader spoke to a religious group and said, "Ask any Muslim what his religion says. He will tell you to pray five Namaz, and then you can do whatever you want, like kidnapping a Hindu woman or doing something evil (paap).
Baba Ramdev's clear stand
Ramdev ji is clear and factual on the civilizational conditions of Bharat that how the whole network is hellbent on converting the Holy land of Bharat to the Abrahamic cult.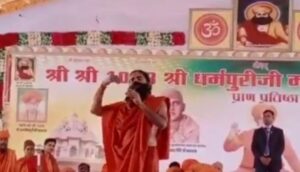 Baba Ramdev emphasised,
"Many of them became terrorists, and some turned into hardened criminals but do not forget to offer Namaz… This is not how Sanatan Dharma operates. Christians go to Church, light candles, and stand before the idol of Jesus Christ to rid themselves of sins."
This is a real picture which is often never portrayed in the media, when a criminal-Muslim who abuses Hindu rituals is titled 'Dhongi Tantrik' and his name is never revealed.
Baba Ramdev takes on Abrahamics: From how some Muslims become terrorists but don't forget Namaz to Christians trying to convert everyonehttps://t.co/rZKW20laUA

— OpIndia.com (@OpIndia_com) February 3, 2023
Since the communist cabal has opposed Bageshwar Dham's Dheerendra Shastri, a tsunami of Hindutva and Sanatana Dharma has been created, and with it, numerous secrets and hypocrisies of Abrahamic cults have been revealed.
Powers demeaning Sanatan
The going on stint against Hindus, devi-devata and Ramcharitmanas is a new way to demean Sanatan Dharma. From political leaders to anti-Dharmic people are hell bent on denigrating Sanatan Dharma through their vicious mouths. Apart from that there is no outrage from those hypocrites against the continuous Islamic and Christian conversions being done all over the country from several decades. The mainstream ideology of Secularism which calls out for solidarity and harmony keep their mouth shut and eyes closed while any atrocity is unleashed upon the Hindus and Dharmic culture.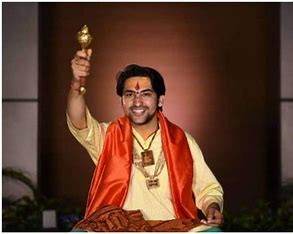 Swami Ramdev is a well-known Yog guru who has contributed greatly to Dharma by spreading the teachings of Sanatana Dharma, including Yoga and Ayurveda, over the globe. This time he's on the offensive, denouncing the poisonous Jihadism and Missionary mafia wreaking havoc in Bharat.
Hindus should not forget the attitude these not-so media organizations had taken with Nupur Sharma, since outlets like Scroll and the Wire are now jumping on the bandwagon, stating they are nasty, and publishing manufactured remarks as per their whim.
---
References-