A bike rally organized on the occasion of Maha Vishnu Sankranti turned violent in Sambalpur, Odisha, leaving 10 people injured. Workers belonging to the BJP, VHP, and Bajrang Dal were attacked with stones during the event.
Yes, after West Bengal, Bihar and Jharkhand Odisha is also under the spell of the stone-pelting gang. The Islamic mobs attacked a rally of Hindus.
Violence In Sambalpur
The incident took place on 14th April when Vishwa Hindu Parishad and Bajrang Dal were taking out a rally. This rally was from Govindtola Petrol bank to Durga Mandir Golbazar and included 600 people on bikes.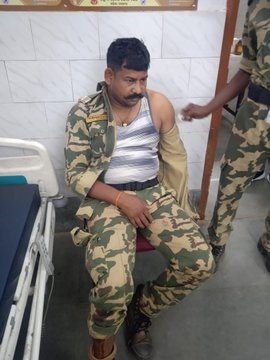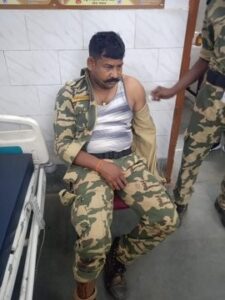 The rally covered the places like Motijharan, Bhutpada, Raza nagar, Sumapalli, Kumbharpada and Daleipada. These are Muslim dominated areas, from where the stone –pelting began. Hence, it led to the clash in which people got injured.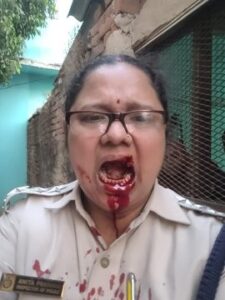 The incident is an example of how even entering the small areas of Muslim domination is so inaccessible.
Attack On Police
The violence led to even attack the police. As the police reached the spot the stone-pelting islamic mob even attacked the police. In this clash 7-8 policemen were also injured including the additional SP. This information was given by additional SP Tapan Mohanty. He was also injured in this stone pelting.
The secular state bullies Hindus because we let it. Our conception of nation as mother is exploited to carry out all sorts of hare-brained experiments in the name of secularism and social justice on Hindus, but the same state walks on egg shells when it comes to Abrahamic… pic.twitter.com/uzyesd8v9P

— HinduPost (@hindupost) April 13, 2023
This situation shows what kind of Islamic sharia is being imposed by the Muslim community in India. That even the administration and police have no self-defence. This shows the complete breakage of trust on system and even the dominance of Islamic miscreants over the government authority.
While we have seen how the fact finding team in West Bengal was deliberately stopped to meet the victims. Even though, they were saying the situation is in control. The extent of separatist and anti-Hindu wave going on in India is unimaginable for a common man.
Conclusion
The going on trend of attacks on Hindu festivals and celebrations without any fear of law is distasteful. Moreover, highly cryptic about how the Islamic mobs are so confident that they won't get harmed in this. The violence and attack in Odisha's Sambalpur is an indication that no place is safe from such attacks.
Along with the government authorities and administration Hindus need to be aware and alert to safeguard themselves.
---
Reference