In a recent programme held at New Jersey, IPS Sanjeev Bhatt's daughter Dr. Akashi Bhatt uses derogatory remarks against Narendra Modi. Not so surprisingly, many anti-India forces have now started to bring about rows ahead of 2024 elections.
2002 Gujarat Hindu genocide and riots still lingers on as an evergreen talk of the town for people opposing Modi. But, their anti- Modi talks most often take a turn to anti-Bharat narrative.
What Is The Issue?
In a recent programme conducted by an organisation called Indian American Muslim Council these statements erupted. The conference was venomously conducted to commemorate the 21st Anniversary of 'anti-Muslim pogrom in India's Gujarat state'. However, this is not something new in the context of destabilizing powers. They tend to be always ready to come up with unwarranted ideas, or dig up the old graves.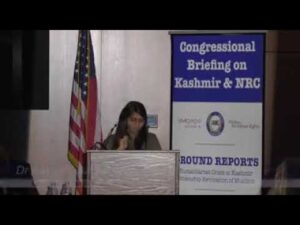 Speaking at this event, on 26th February Akashi Bhatt started rattling against Modi, tagging Prime Minister Modi as 'butcher of Gujarat'.  She said that her father Sanjeev Bhatt is diligently fighting to bring justice to the victims of Gujarat pogrom. In her speech she basically called out Narendra Modi doing vindictive politics against IPS Bhatt.
Who is Sanjeev Bhatt?
It is a well known fact that ex-IPS Sanjeev Bhatt is the prime accused of the 1989 custodial death case. While being posted in Jamnagar he is accused of detaining more than 100 people and eventually, one of them had died. He is also facing charges against using drugs to frame a person. He has been now sentenced to life imprisonment by the Jamnagar Session Court in 2019.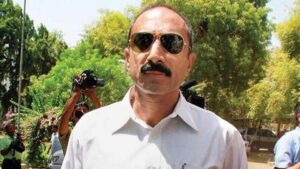 Akashi Spews Venom Against India
Completely out of context without any fact, Akashi labels 'New India' as place where rapists, hate- mongers, genocide- orchestrators and lynchers can roam freely. She is not just abusing Narendra Modi but basically working against Bharat, because she is completely denying the judicial process which released Narendra Modi from all the accusations.
Her words are baseless and does not bring anything justifiable into light. She even added, that her father is in jail because he spoke against Modi.
Her words are completely misleading when she says that there were enough evidences to prosecute Narendra Modi.
Conclusion
By saying all this, Akashi is not just defaming Narendra Modi but putting a blame on the whole justice system of India. While she ignores how many Hindus died during the Godhra genocide, she is catering to the International voices. The international groups like the stage she was speaking on, are funded basically for this task. Their agenda is to bring about anything which can demean Bharat and the leader of the country.
---
References